Jun 29
Altcoins Heating Up - Which Ones Should You Have on Your Radar?

29-06-21, 07:29
One of our favorite metrics to keep an eye on as we analyze market health is active addresses vs. active deposits. When address activity is high and deposits are staying low, this is a good sign that prices can naturally grow.
As you would imagine, the numbers aren't just all in the ratio between these two metrics. We also want to see address activity in general moving up, even if that means deposits are moving up along with it. Here's a look at 3 great, as well as 3 not so great, candidates:
Looking Healthy:
Ethereum ($ETH)
The Graph ($GRT)
Sentivate ($SNTVT)
Looking Unhealthy:
Loopring ($LRC)
Crypto-Com ($CRO)
Skale ($SKL)
Mar 5
Whale Accumulation - Which Projects are Seeing More Major Holders?

05-03-21, 02:03
Taking a look at our Whale Holders Distribution model, we're seeing some interesting trends with where major holders are accumulating funds. Let's review which coins are rising with more whales, and which are seeing their numbers drop off:
This Sansheets model above, available for our Sanbase PRO members, quickly lets us investigate which projects have seen the highest increase and decrease in whale numbers over the past week (indicated in blue).
More Whale Addresses
Yearn Finance ($YFI)
Enjin ($ENJ)
Crypto.com ($CRO)
Less Whale Addresses
Matic ($MATIC)
Decentraland ($MANA)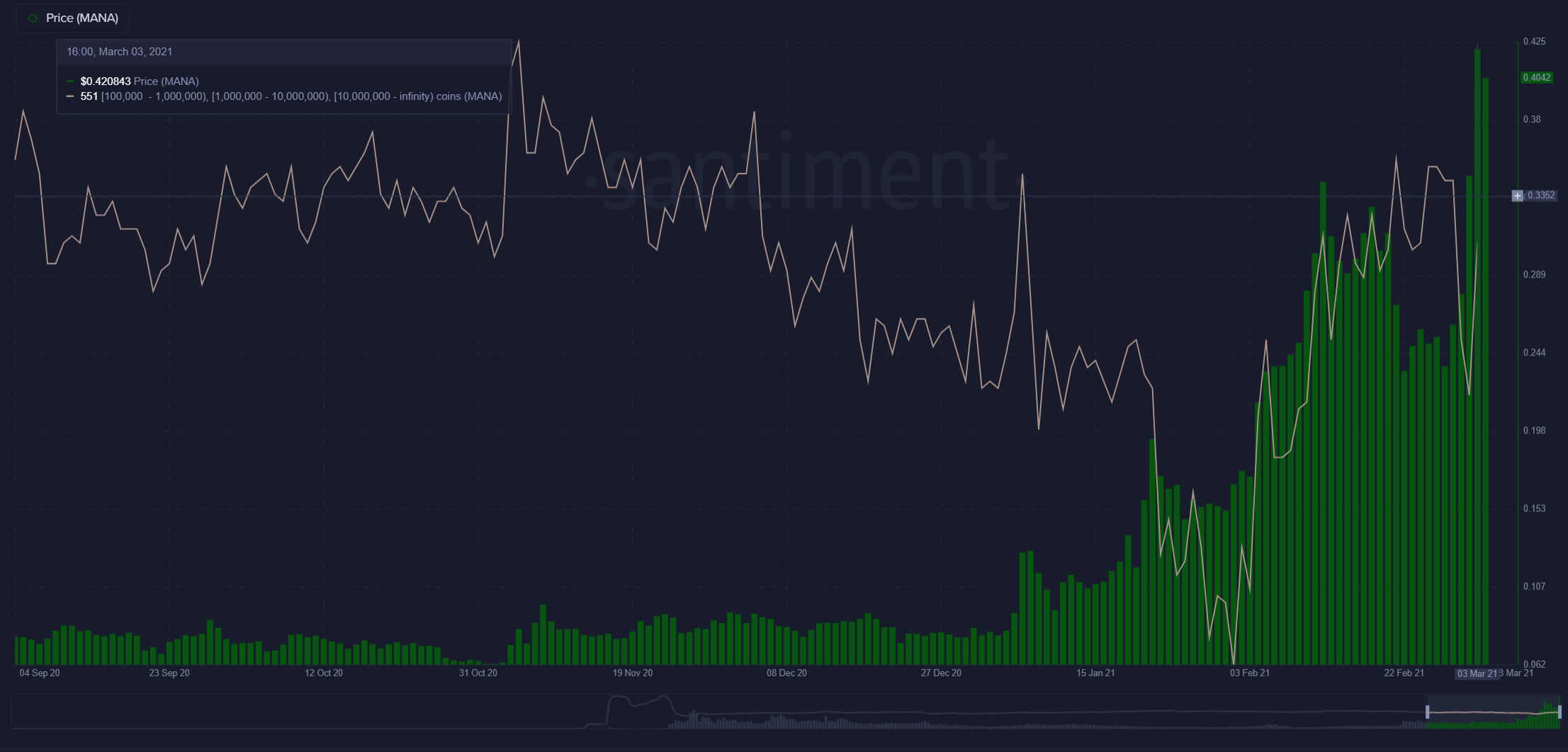 Raiden ($RDN)