Time to cool off for Celsius (CEL)?
While most of the crypto market continues to tread water, a select few assets have already mustered a complete post-dump recovery - and then some.
No coin has had a better week than Alex Machinsky's Celsius ($CEL), which is not only up +46.9% in the past 7 days (more than any other cryptocurrency) but has just reached a new all-time high of $0.55 earlier today.
And while the rally had been welcomed with open arms by most CEL holders: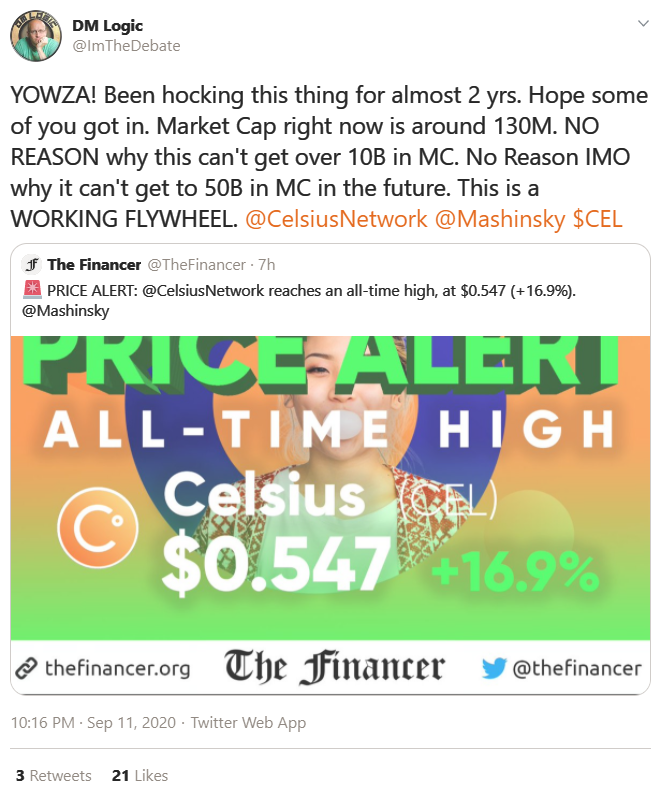 ...there's been a fair few concerning signals appearing in CEL's on-chain data over the past 24 hours.
Time to cool off a bit? Probably.
Unsurprisingly, Celsius' on-chain transaction volume has just surged to a 40-day high 10,330,000 CEL (~$5,500,000 at the time of writing), signaling inflated network activity and high-paced movement of CEL tokens
There's more of this Insight
Choose your subscription plan
Sanbase PRO
Unlock all PRO insights
Years of market experience, compressed in each report
Since 2017, Santiment has been an industry leader in on-chain data, social intelligence and behavior-based analysis of the crypto market.
Our tools have a proven track record of timing price tops for cryptocurrencies, helping traders find profitable exit points and mitigate HODLing risk.
Our previous TOP calls: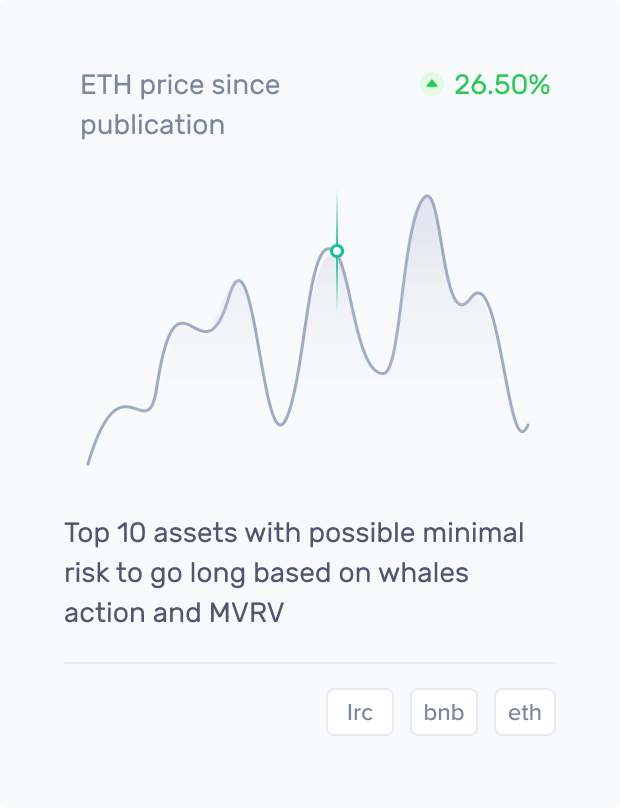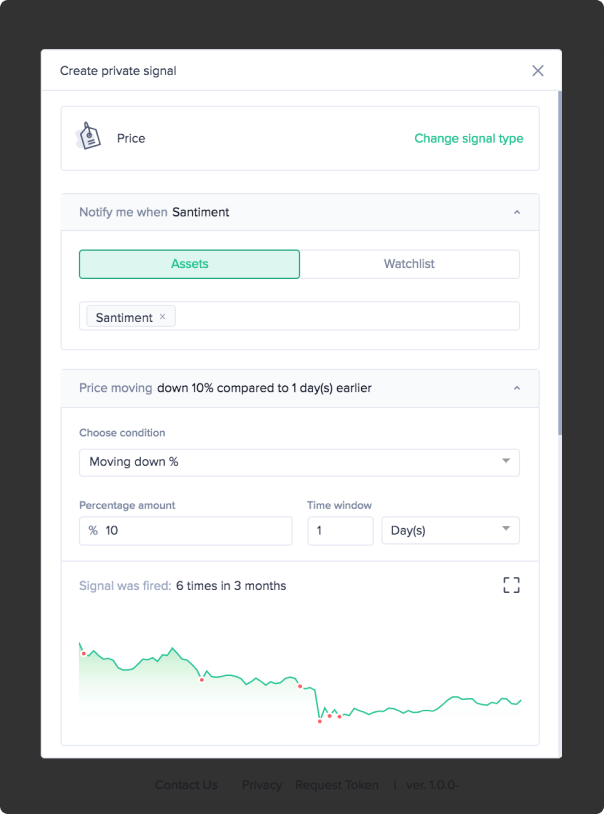 What you get with Sanbase Pro:
Members-only daily market insights and analysis
30+ on-chain, social & project indicators for 900 cryptocurrencies
Custom alerts for the coins' price, on-chain & social trends
Santiment Spreadsheet plugin with 10+ pre-made market templates
Personalized asset watchlists and weekly performance reports
Gain unfair advantage with Sanbase Pro
Subscribe to Sanbase Pro for access to exclusive insights, market-beating metrics, strategies and templates!