Sentiment affecting BTC price: correlation or causation?
Looking at crowd sentiment we are, perhaps, in a very good position.
Take Weighted Social Sentiment (Total), apply smoothing '3' and you'll see this:
A possibly developing pattern has been seen in the past:
What's inside the box?
1. Sentiment goes deep down (dip 1), typically to –0.9... –1.0
2. Sentiment goes up and pushes price a little bit
3. Sentiment dives again (dip 2), taking price to a new low
4. Up&down move repeats again (to dip 3). This is the moment of reversal.

Now we might make a new low or not, but this is the pattern we'll be waiting for. A very good pattern.
Ideally we'd say we need one more drop down, because it will really remove all buying power from speculators (from the crowd). Professionals will still keep buying. But crowd will turn
There's more of this Insight
Choose your subscription plan
Sanbase PRO
Unlock all PRO insights
Years of market experience, compressed in each report
Since 2017, Santiment has been an industry leader in on-chain data, social intelligence and behavior-based analysis of the crypto market.
Our tools have a proven track record of timing price tops for cryptocurrencies, helping traders find profitable exit points and mitigate HODLing risk.
Our previous TOP calls: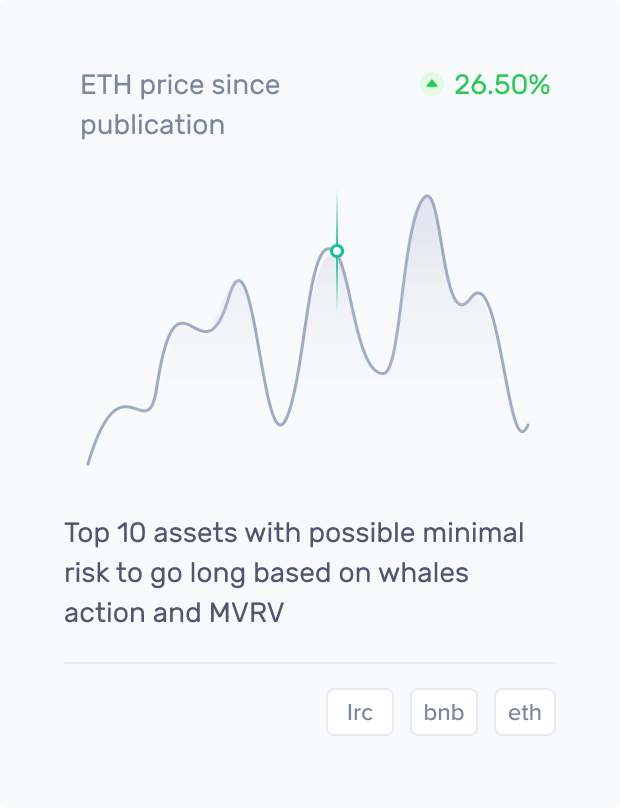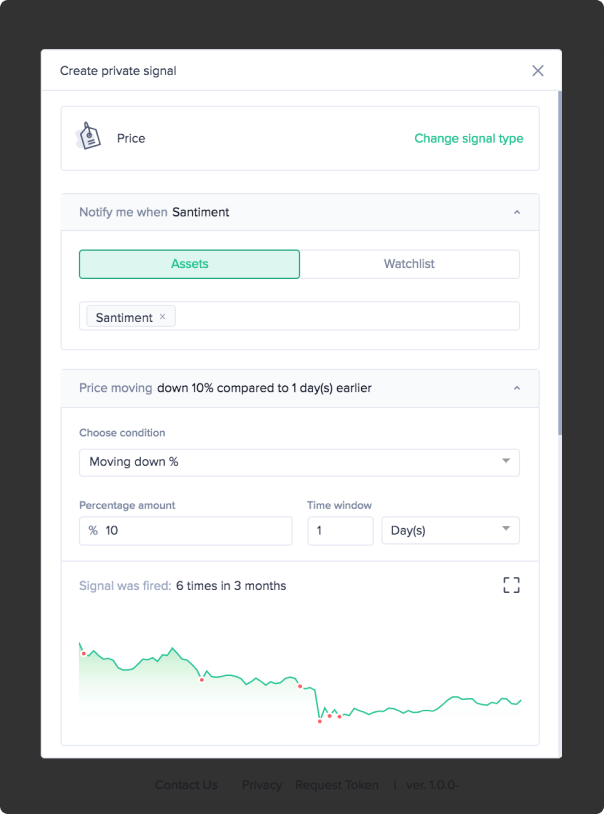 What you get with Sanbase Pro:
Members-only daily market insights and analysis
30+ on-chain, social & project indicators for 900 cryptocurrencies
Custom alerts for the coins' price, on-chain & social trends
Santiment Spreadsheet plugin with 10+ pre-made market templates
Personalized asset watchlists and weekly performance reports
Gain unfair advantage with Sanbase Pro
Subscribe to Sanbase Pro for access to exclusive insights, market-beating metrics, strategies and templates!