May Treasuries: Top assets with possible minimal risk to long
Takeaway:
Summary: Using behaviour, onchain and financial data to find best possible entries.
Assets covered: Top 50 ERC-20 tokens, ETH, BTC, XRP, BNB, BCH and LTC
Metrics used: MVRV, DAA, Trading volume, Non-exchange top 100 holders balance
A while ago we suggested a framework to filter out assets for less risky long and short entries. Basically it's supposed to be based on MVRV and to be confirmed by whales behaviour.
A month has passed, market moved to new status and we'd like to repeat the same steps to find out today's entries.
How is the selection done?
1. A set of top 50 ERC-20 tokens is taken, accompanied by ETH, BTC, XRP, BNB, BCH and LTC
2. This list is extended by Trading volume (24h), Daily Active Addresses (30d) and MVRV (365d) values.
3. Assets with Trading volume < 1M
There's more of this Insight
Choose your subscription plan
Sanbase PRO
Unlock all PRO insights
Years of market experience, compressed in each report
Since 2017, Santiment has been an industry leader in on-chain data, social intelligence and behavior-based analysis of the crypto market.
Our tools have a proven track record of timing price tops for cryptocurrencies, helping traders find profitable exit points and mitigate HODLing risk.
Our previous TOP calls: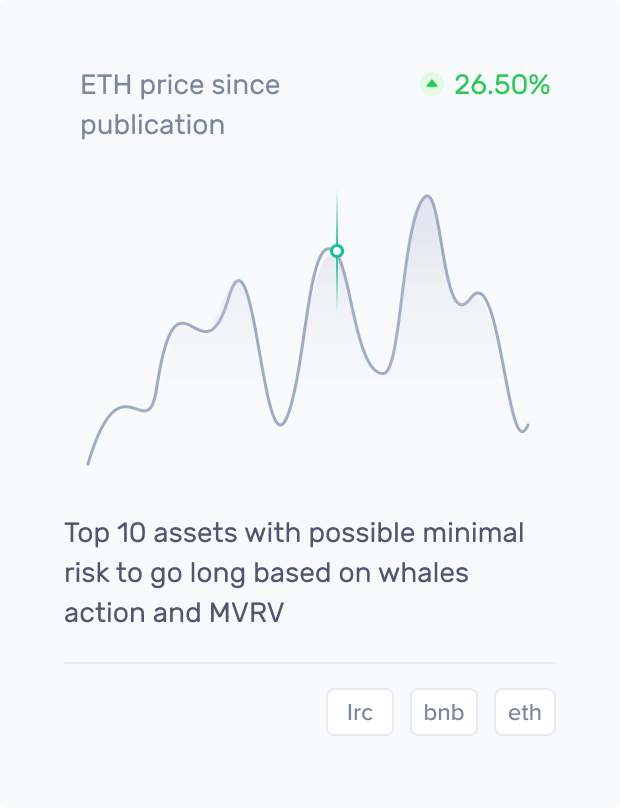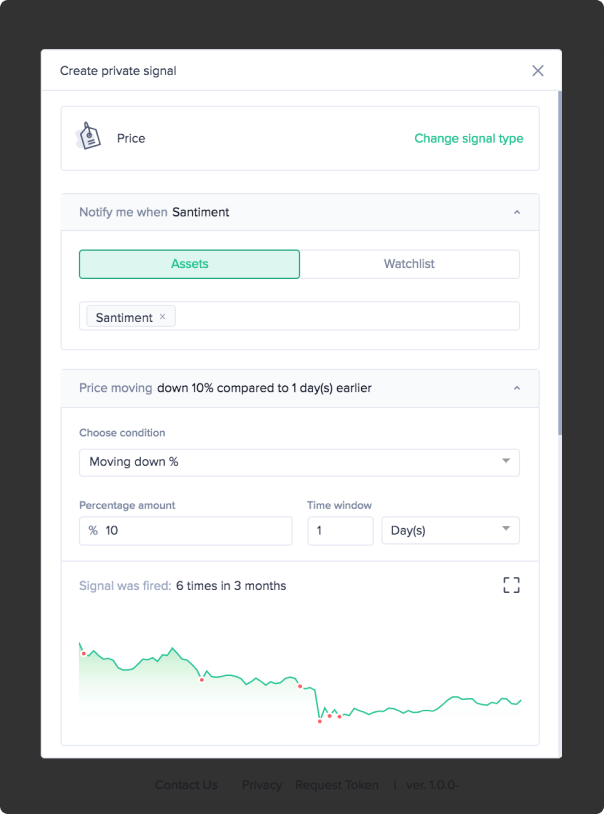 What you get with Sanbase Pro:
Members-only daily market insights and analysis
30+ on-chain, social & project indicators for 900 cryptocurrencies
Custom alerts for the coins' price, on-chain & social trends
Santiment Spreadsheet plugin with 10+ pre-made market templates
Personalized asset watchlists and weekly performance reports
Gain unfair advantage with Sanbase Pro
Subscribe to Sanbase Pro for access to exclusive insights, market-beating metrics, strategies and templates!