Top 10 assets with possible minimal risk to go long based on whales action and MVRV
Takeaway:
Summary: Using behaviour, onchain and financial data to find best possible entries. Spoiler: BTC is not in the list.
Assets covered: Top 50 ERC-20 tokens, ETH, BTC, XRP, BNB, BCH, LTC and EOS
Metrics used: MVRV, DAA, Trading volume, Non-exchange top 100 holders balance
How did you like this March? A disaster? A possibility?
Some day we'll recover. Markets will recover.
Are there another legs down ahead or green light to recover - no one knows.
I pretended to be a risk manager and asked myself, if I were a fund manager, considering time to buy is now, which positions should I open? Where is minimal risk as this point?
Then I took a well known MVRV metric as a risk evaluation tool and applied it to top 50 ERC-20 tokens, ETH, BTC, XRP, BNB, BCH, LTC and EOS.
There's more of this Insight
Choose your subscription plan
Sanbase PRO
Unlock all PRO insights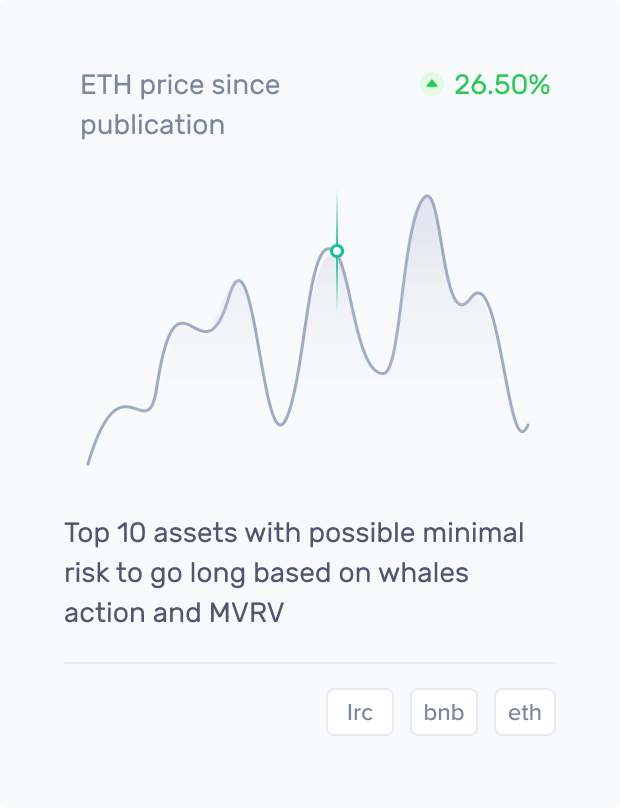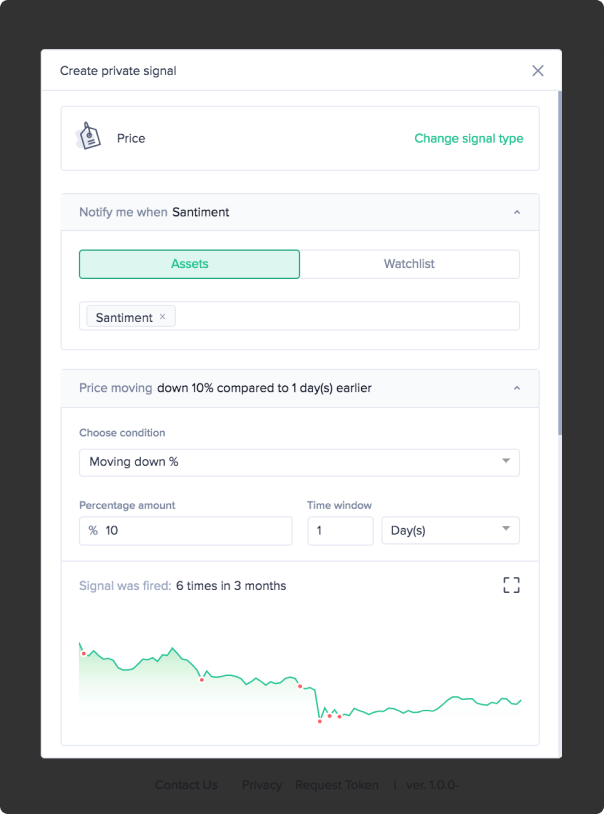 What you get with Sanbase Pro:
Members-only daily market insights and analysis
30+ on-chain, social & project indicators for 900 cryptocurrencies
Custom alerts for the coins' price, on-chain & social trends
Santiment Spreadsheet plugin with 10+ pre-made market templates
Personalized asset watchlists and weekly performance reports
Gain unfair advantage with Sanbase Pro
Subscribe to Sanbase Pro for access to exclusive insights, market-beating metrics, strategies and templates!
Assets from this insight