HODLER's patience
We will look at the age of the coins, there is an uptrend in general, which means that it is not a bull market yet. Groups 180 and 365 show a deviation from the main line. Mid-termers make money, while yearlings and two-year-olds sit under water and look poor. The
behavior of "seniors" can be for various reasons:
Growing dominance allows you to account for alt purchases in btc Not all alts are seasonal scams and price to bitcoin will prove to be a good move.
The best development teams do not stop working regardless of the market situation. And they can ultimately indicate the trend.
MVR for older coins doesn't look good. 50/50 question, do they accept the loss or go long? The current situation of banks, turmoil in the markets and hitting the USDC is probably not the best idea for a bitcoin sale.
The unusual set of words "bitcoin keep value keep keep" indicates an interest in bitcoin only.
confirmation with SANTIMENT certificate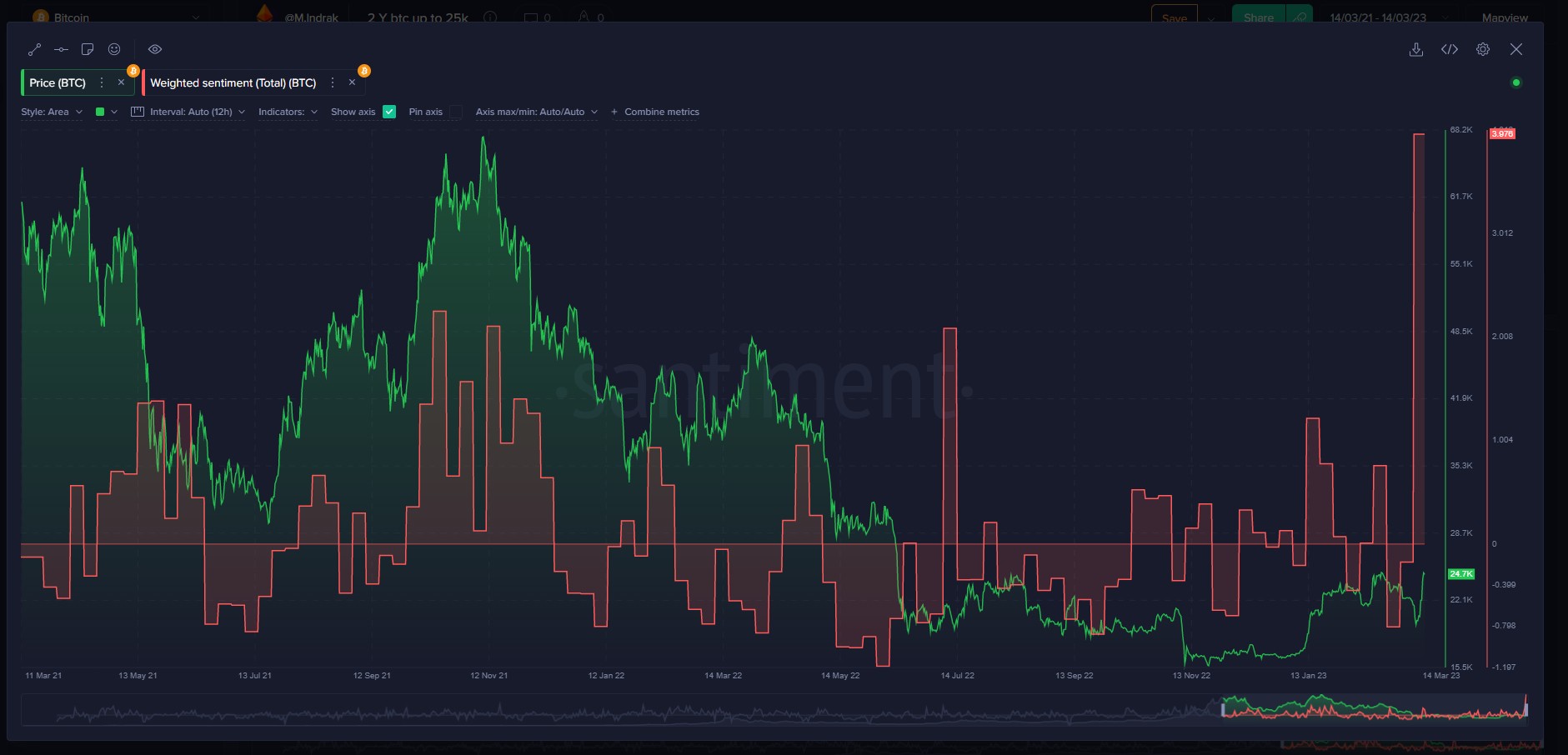 Nothing is certain in the crypto market, maximalists have their moment of glory. In Poland we have a saying: "in March like in a pot" because the weather is very changeable in spring. Bitcoin in full moon bitcoin in halving and now bitcoin in spring.
https://app.santiment.net/s/uu7nB6db
----
Disclaimer: The opinions expressed in the post are for general informational purposes only and are not intended to provide specific advice or recommendations for any individual or on any specific security or investment product.
Thanks for reading!
If you enjoyed this insight please leave a like, join discussion in the comments and share it with your friends!
Never miss a post from M.Indrak!
Get 'early bird' alerts for new insights from this author