What's the Deal With Ballooning Bancor?
Bancor has been flying up the altcoin ranks, with a +49% return the past 24 hours, and +98% the past week. Here are are some metrics that led to BNT being able to peak at $6.17 today:
Whale Address Numbers Rising
The amount of addresses with at least 100,000 BNT tokens was sitting at 61. It's climbed to 87 now, and was already scaling up prior to the price boom.
Dormant BNT Tokens Moving
Dormant tokens have been moving away from long-sitting addresses aggressively for 3 months. This dip in the average time dollars have been invested is a fantastic foreshadower for price rises.
Exchange Supply Dropping
Bancor supply began rapidly moving off of exchanges in mid-November (25% then, 15% now), and the inverse price correlation has been apparent.
Address Activity & Volume Exploding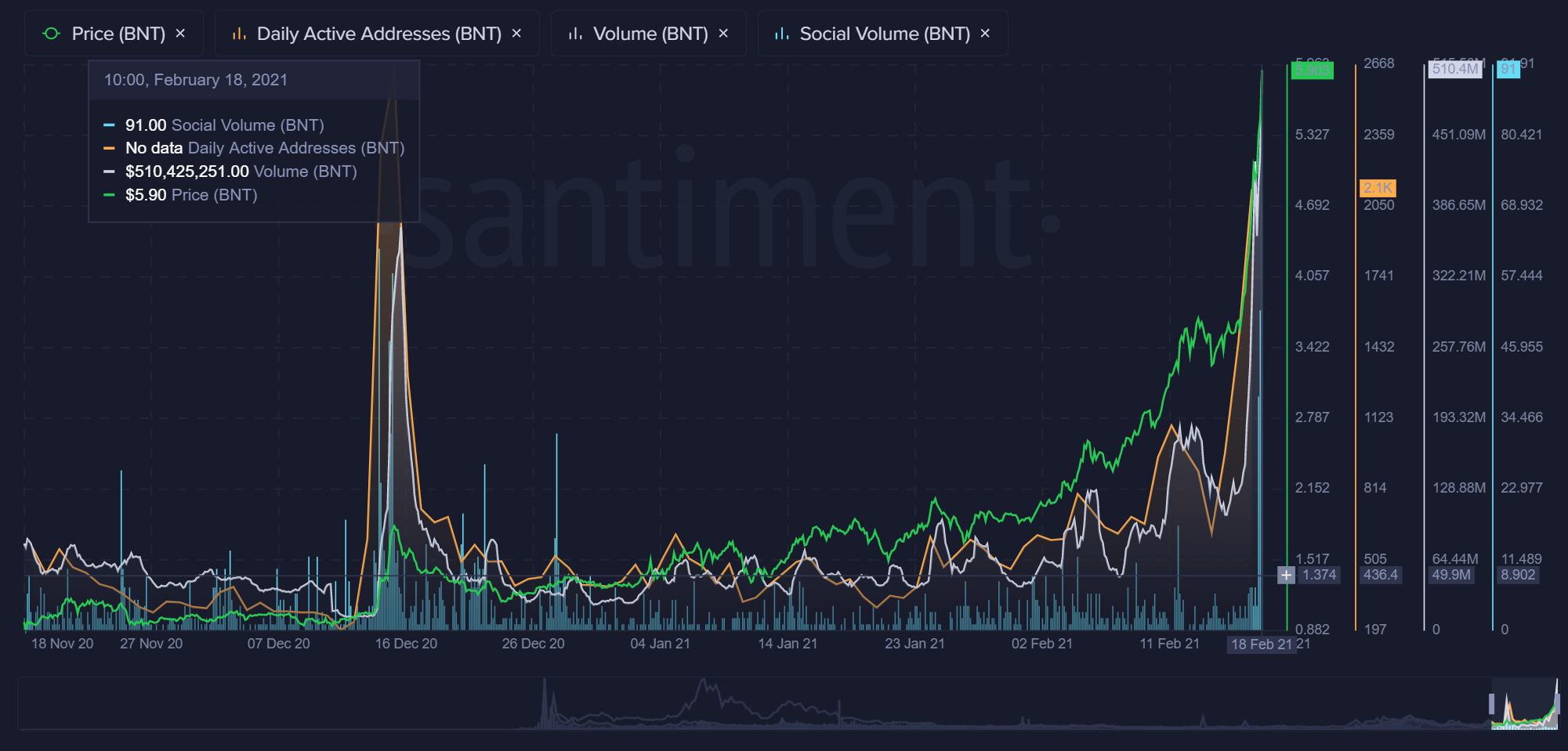 Active addresses, volume, and social volume have all skyrocketed. Just note that when this last happened in mid-December, a price correction subsequently took place.
Thanks for reading!
If you enjoyed this insight please leave a like, join discussion in the comments and share it with your friends!
Never miss a post from brianq!
Get 'early bird' alerts for new insights from this author