What BTC and crypto might be building for the very long term
Looking back into the past we can see few interesting observations regarding the price movements in the crypto.
We will look into the BTC price. It has dominated in the first phase and also has reflected quite nicely the crypto movement in the last bull run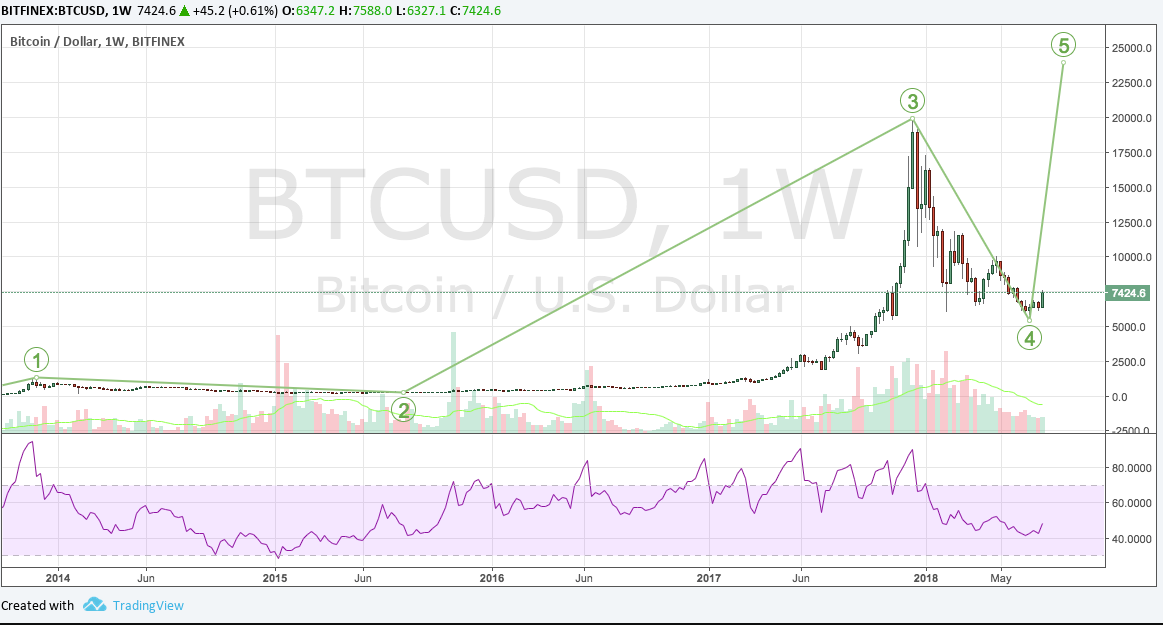 The price expectations for the final top before long and nasty correction could come somewhere between 25 kUSD and 50 kUSD
if we get there - mass psychosis is expected. Institutional money will flow "en mass", the sayings like "crypto is the new way of money and solving the humanity problem" are expected. Also projections of 100 kUSD and above will probably be common.
Don't get caught into it. The top which will be build will last for 2-5 years and the correction will be as low as the prices we are experiencing now.
Assets from this insight

Bitcoin
BTC