Top Social Gainers for Wednesday, May 1th, 2019
Here are Monday's biggest developing stories in crypto based on Santiment's data:
The USDT story continues to evolve.
Wednesday's topics:
Moods? "Crypto doesn't care":
the tether dip is not doing much to BTC which show confidence. Still debating if I should fomo at current price.
Seriously nobody cares about what the NY cronies think in regards to crypto or tether lol 😏
Crypto existed before tether.... It would still exist even after tether.... 3b$ can't destroy crypto....
True, they defended wel tho, I was impressed how little effect usdt fud had
Bolt topped on Wednesday, setting all time high at around 0.04 USD.
News background:
Strategic Partnerships With Bitmax & Binance, moving to Binance chain.
Moods:
Anyone heard of Bolt??
Bolt just used zilliqa platform to create publicity for themselves! Deceitful! To say the least
@zilliqa can you explain why $bolt left the most high performance chain to move to binance's ethereum clone?
@zilliqa I've been hoping your technology actually works but your tps is still near zero according to block explorers. The Nasdaq event was a catastrophe. Bolt was just a scam looking for a Binance pump, and abandoned you. Cofounder looked like a fool after that.
oh atom is bolt?
Solid negative emotions towards Zilliqa are expressed.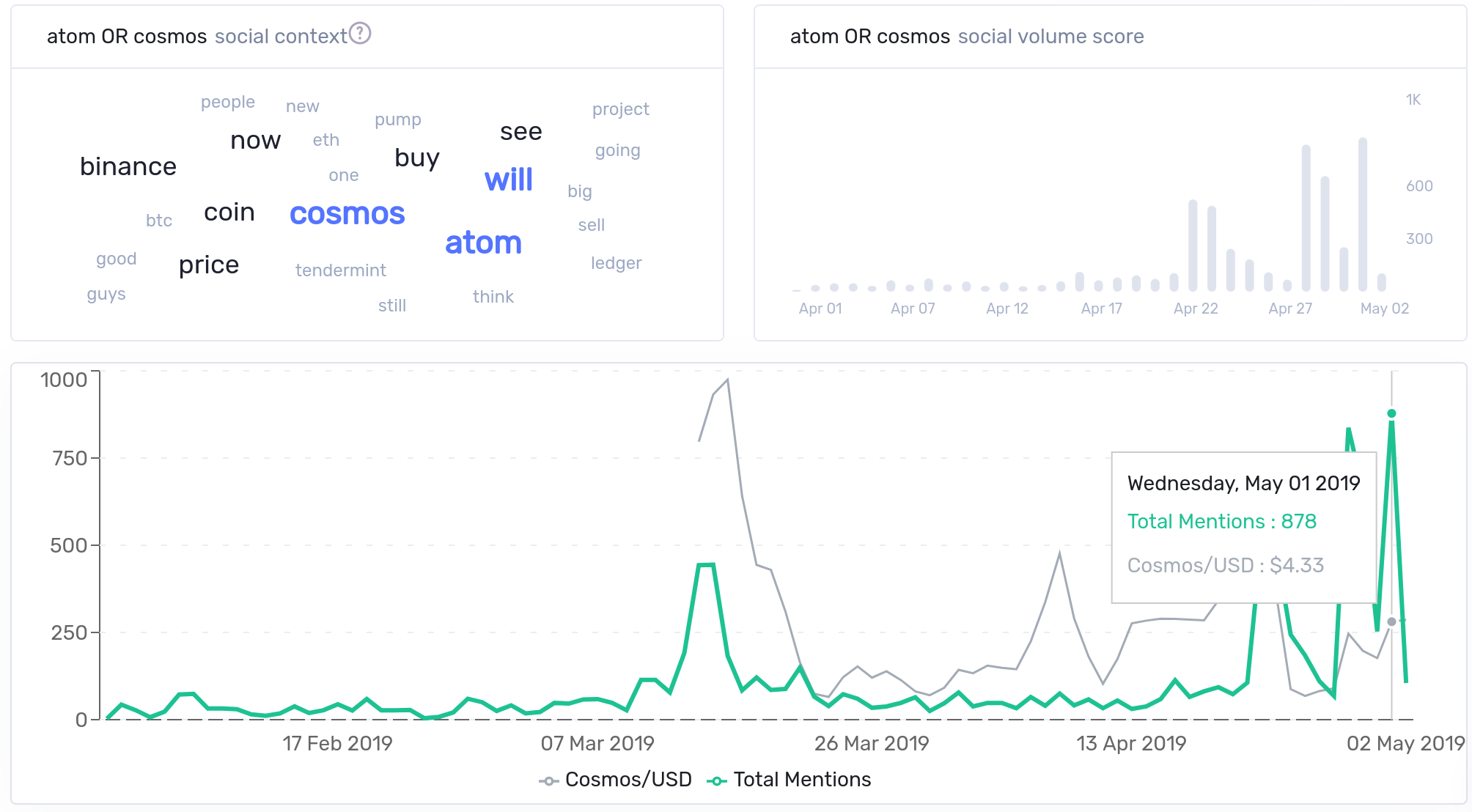 ATOM becomes #15 asset after Coinmarketcap calculated it's marketcap :)
Few days after listing on Binance.
Moods are consistently excited:
Atom is not a shitcoin
ENJ is good, but atom is better
Atom is gonna be faster than enj
atom will do 20% again
atom is the new king
As always, head over to our Social Trends page for the latest updates.
ATOM
BOLT
USDT
Thanks for reading!
If you enjoyed this insight please leave a like, join discussion in the comments and share it with your friends!
Assets from this insight
Cosmos
ATOM
BOLT
BOLT

Tether
USDT