Top Social Gainers for Tuesday, March 12th, 2019
Here are today's biggest developing stories in crypto based on Santiment's data:
binance/maintenance (+2035 combined mentions in 24hrs)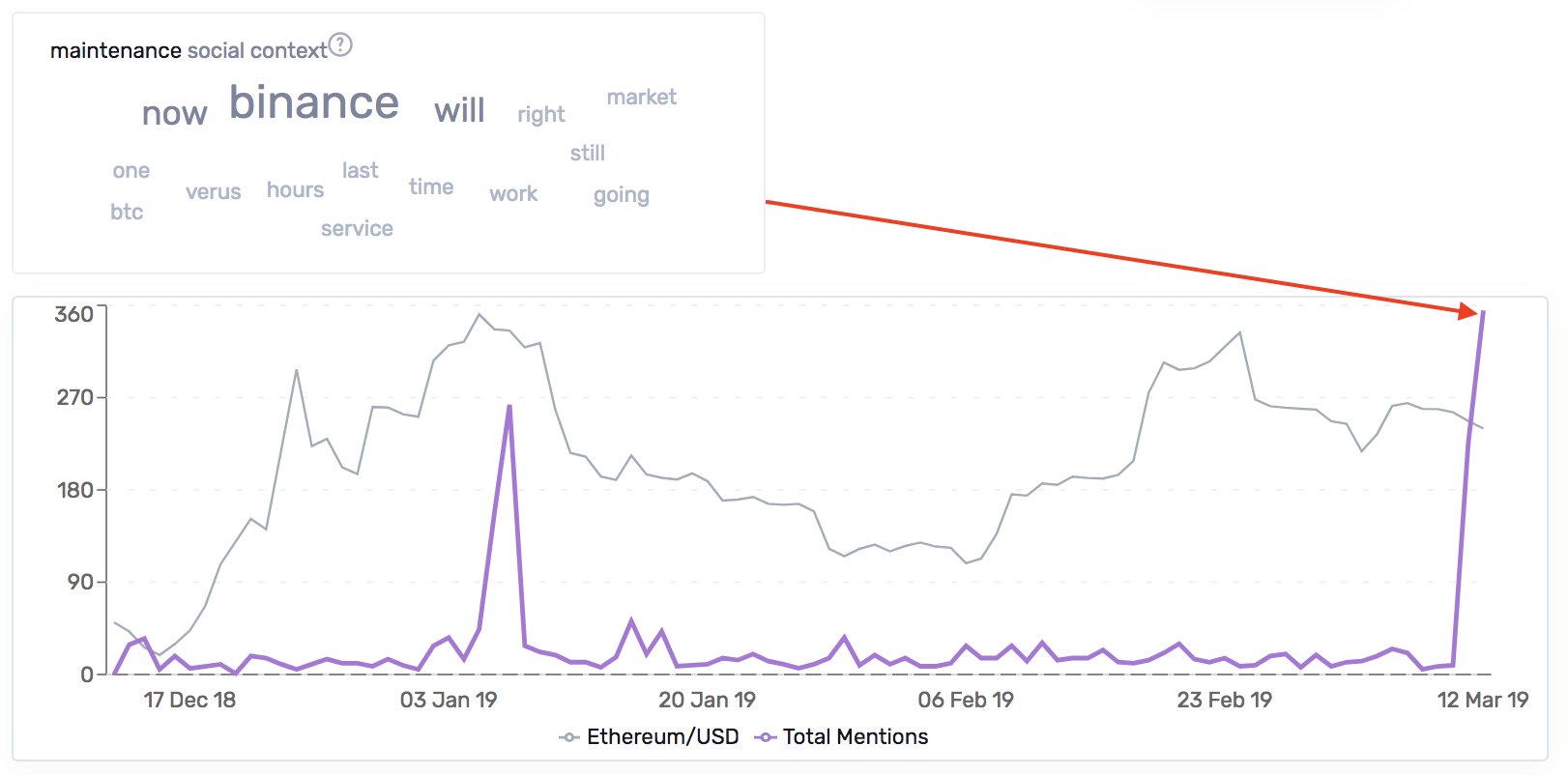 Binance first announced on 11th March that they will be having a scheduled system upgrade on 2019/03/12 2:00 AM (UTC).
Interestingly, BTC took a slight dive following the maintenance announcement and bounced once trading resumed on Binance.
It's not the first time that prices reacted to a system maintenance by a large exchange and the crowd is pretty much used to it. In fact, there's actually an expectation of what's to come during and after it.
BTC wasn't the only one seeing green when trading resumed. In fact, most of the altcoins saw a nice jump as well.
Looks like the crowd reacted accordingly to this self-fulfilling prophecy and it played out pretty well for those that moved quickly.
scienceguy (+64 mentions in 24hrs)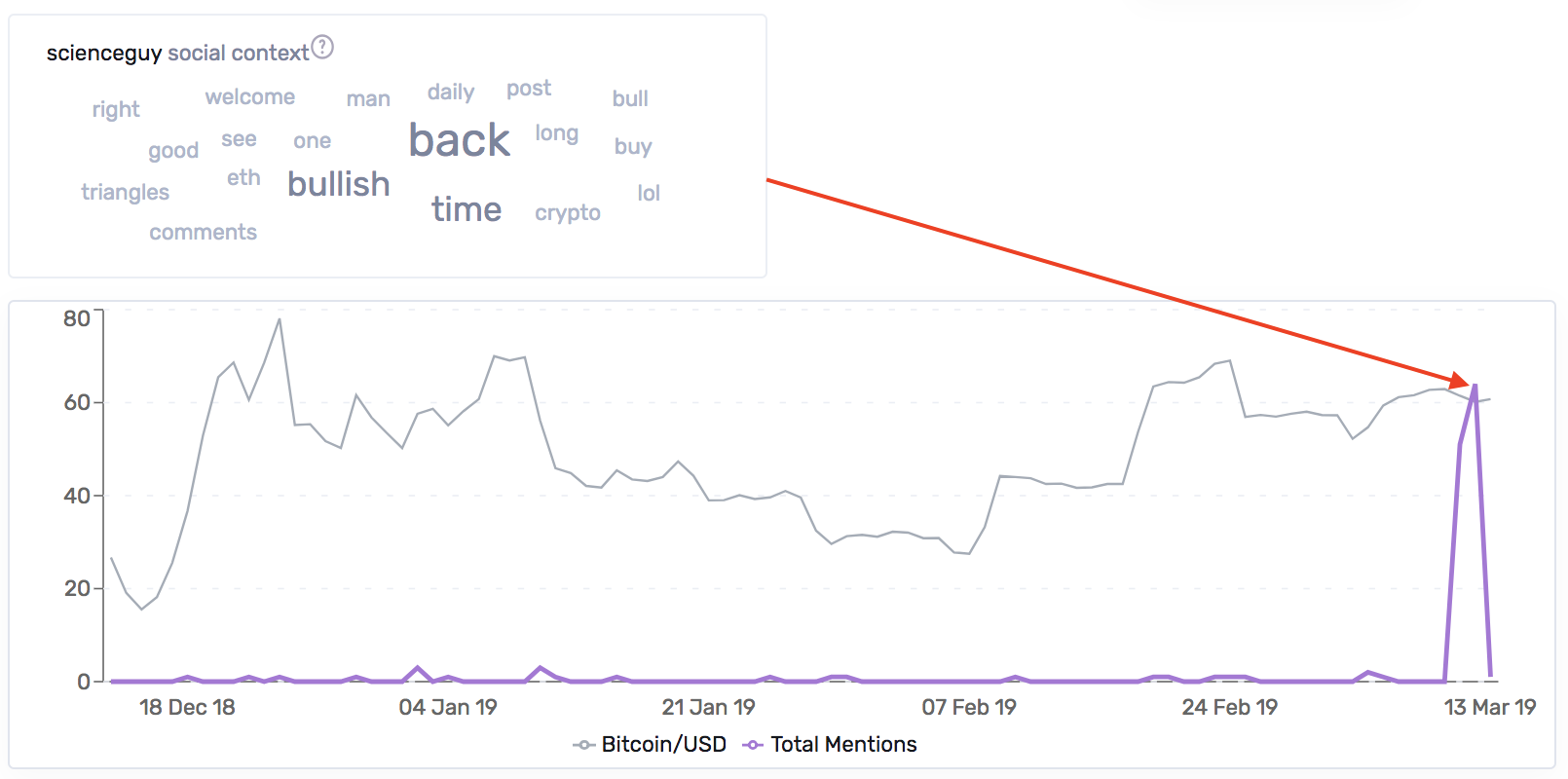 The "legendary" u/ScienceGuy9489 has returned and brought the crypto community some meme-worthy TA and predictions for the months ahead.
According to him, the bear trend is officially over, with BTC due for a breakout by April 11th, 2019 and ETH due for a breakout by April 24th, 2019.
For the uninitiated, here's a good read on the "legendary" ScienceGuy9489. Whether his TA is BS or not, r/ethtrader does get lively whenever his posts pop up.
Welcome back champ, we missed you.
MCO (+226 mentions in 48hrs)
MCO saw around +24% price spike largely thanks to a signal group.
Hot off the heels of GRS's face melting price rise, it's not surprising to see the crowd chasing similar projects hoping they can get in early. All the crowd needed was just someone to tell them what they wanted to hear.
So here comes a signal group going by the name of Palm Venice Beach (not to be confused with Palm Beach Confidential) that posted on their Telegram:
MCO is the next Debit card 250% pump after GRS debit card pump
and followed up with whatever they could use to shill MCO. Whether it's "rumours"
or using old news
And once the crowd is in..... well, leave it to them do the rest.....
The result? A typical P&D.
This isn't the first time that Palm Venice Beach was a catalyst for a project's price rise. The random pumps you've been seeing over the week? They were involved in some of them too. Perhaps a separate insight post with deeper dive into this might shed more light on how Signal groups affect the markets.
Buy signals like these heavily rely on the next greater fool. Sometimes you might be lucky, but most times you end up REKT. So, please stay safe out there and do your own research!
Assets from this insight