Top Social Gainers for Thursday, May 16th, 2019
Here are Wednesday's biggest developing stories in crypto based on Santiment's data:
On Thursday had a maximum social volume since December. What does it mean for price? Friday will show.
Moods:
- Eth to the moon 🚀
- ETH Goes Parabolic
- eth will never die
- ETH is King
Historically similar kind of moods usually meant the asset reached the top. Local top.
We'll see.
Overall:
Social volume: TOP ***
Mood: 100% Excitement ***
Moods:
ltc should reach easy 120usd
ltc moons
Sir currently LTC is a shitcoin
maybe ltc will lead next pump
Some doubts detected.
Overall:
Social volume: HIGH **
Mood: POSITIVE WITH DOUBT **
Bug (460 combined mentions in 48 hours)
There are two stories behind this word.
Stellar network went down. No new transactions were added for about 2 hours.
What basically happened was that a critical mass of nodes went down causing a cascading failure and so the entire network went down but because it isn't frequently used, few noticed.
2. Bitcoin Cash Network Glitched After Undergoing Scheduled Hard Fork
After going through a planned update this Wednesday, May 15, 2019, the Bitcoin Cash network stopped processing transactions. Issue was resolved in a few hours.
Bitcoin congestion is increasing.

Amount of unconfirmed transactions as well as mempool size topped on Thursday: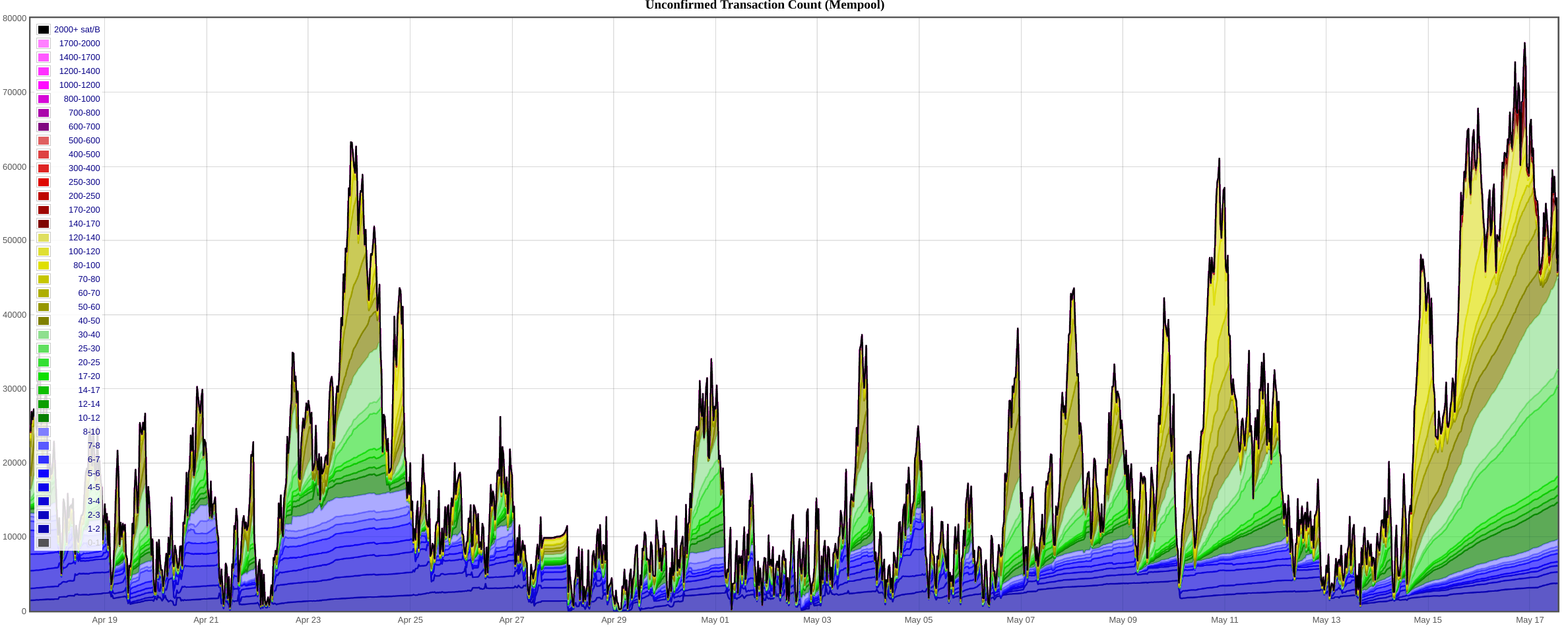 Actually not the first time this year - charts
But nowadays this narrative got some traction.
As always, head over to our Social Trends page for the latest updates.
ETH
LTC
Thanks for reading!
If you enjoyed this insight please leave a like, join discussion in the comments and share it with your friends!
Assets from this insight

Ethereum
ETH
Litecoin
LTC