Top Social Gainers for Saturday, March 24th, 2019
Here are today's biggest developing stories in crypto based on Santiment's data:
Ada (1770+ new mentions in last 24hrs)
ADA continues its meteoric rise and climbs to a 4-month high $0.064, 3 days after Cardano 1.5 went live on the mainnet.
This is expected to be the last update before the highly-anticipated Shelley phase, which should see the project become fully decentralized. Cardano also released a small additional update (Cardano 1.5.1.) yesterday morning.
The recent rally helped Cardano's coin overtake TRX earlier today, making it (currently) the 10th biggest cryptocurrency by market cap. All this lead some to compare ADA's price action to that of Ethereum before and shortly thereafter the Constantinople update.
Dbc (270+ new mentions in last 24hrs)
DBC spikes 21% over the last 24 hours amid no news or project announcements, leading some community members to suspect foul play.
The lack of any discernible reason for the rally hasn't dissuaded some traders, though: "I dont care if its a shitcoin" said one Twitter user, "i will keep trading the charts and making profits"
There was similar sentiment on the project's subreddit, as one user noted: "I think this is great! But I'm kinda skeptical this is just manipulation. Please tell me im wrong 😅"
Blockmason/Link (450+ new mentions in last 24hrs)
Bots seem to be in full force on Blockmason social media, likely prompted by the coin sale announcement for BLINK, the Blockmason Link utility token.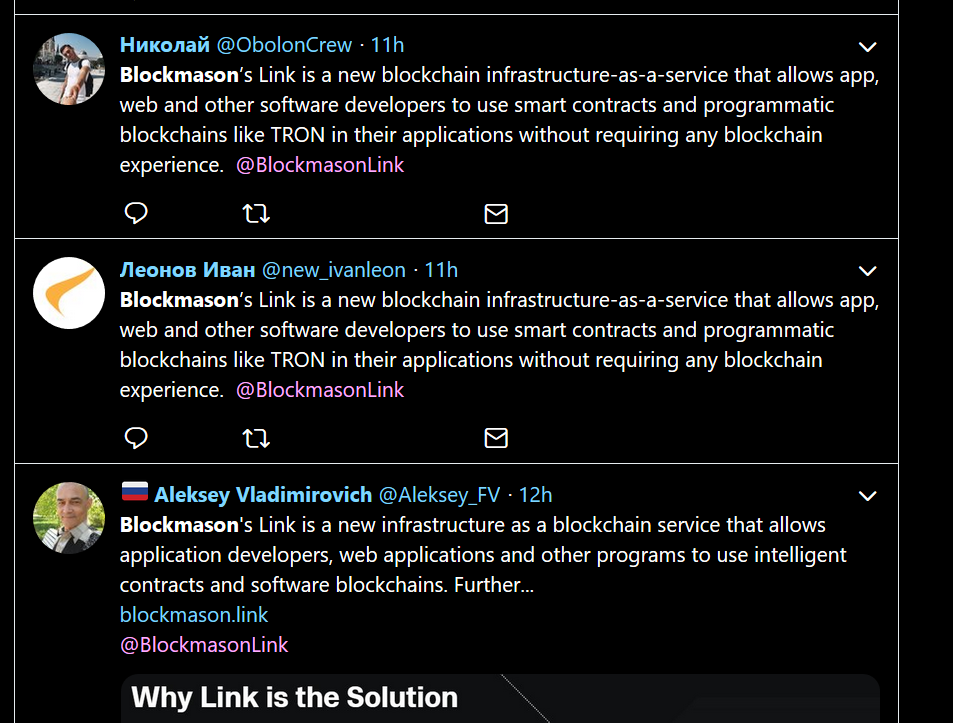 The project's subreddit and twitter mentions seem to be overrun by generic mumbo-jumbo about the Blockmason Link's benefits.
Progpow (60+ new mentions in last 36hrs)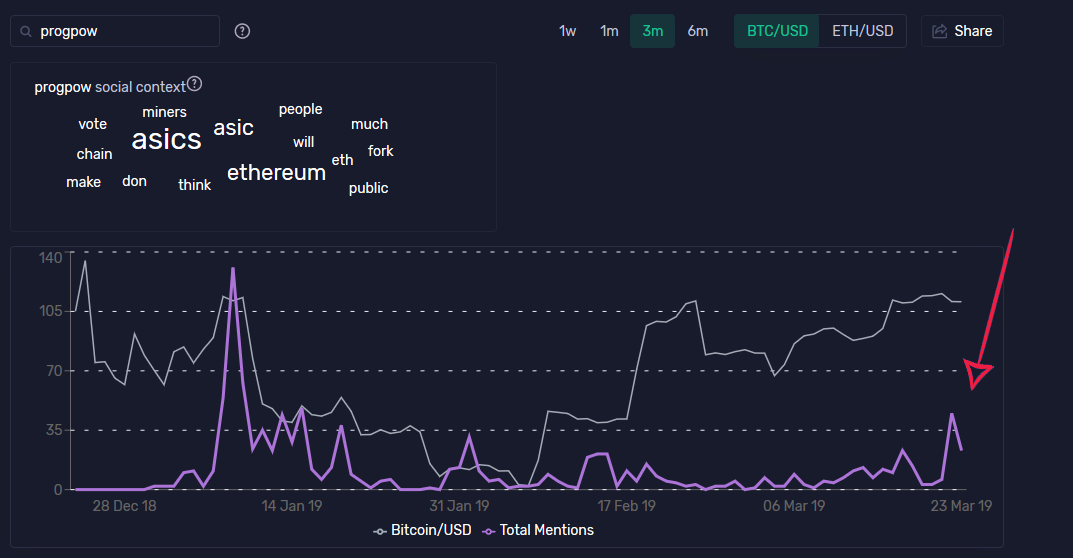 Per u/Souptacular, the Eth Core devs have tentatively decided to implement ProgPow, pending a technical audit.
ProgPow is a proposed change to Ethereum's mining algorithm, aimed to make the network more ASIC-resistant.
The r/ethereum community was split on the news, as some have been critical of the algorithm change and feel they've not been give a proper say in the matter.
Others raised concerns about the transparency and the role of community in the network's decision-making processes.
Bch (560+ new mentions in last 24hrs)
Bitcoin Cash hits an almost 3-month high $168.30, just a few days after Bitcoin.com announced a new BCH-driven p2p exchange called Local Bitcoin Cash.
Per the site, Local Bitcoin Cash will facilitate p2p trading of local currency for BCH, and will focus on privacy, fund security and end-to-end encryption.
As usual, there's been plenty of BCH chatter on reddit as well, as the crowd discussed Twitch's silent removal of BTC and BCH payments from the platform, as well as (for some reason) Jack Dorsey's month-old tweet shunning BCH.
Trx (600+ new mentions in last 24hrs)
Despite getting overtaken by ADA, Solid day for Tron despite getting overtaken by ADA, as the coin spiked over 7% in the last 24hrs and was the biggest gainer in the top 20.
Some found the cause of the rally in the recent Tron-USDT support announced by Huobi Global and OKEx.
Meanwhile on reddit, the crowd discussed one of TRON's largest wallets shrinking by 99% in the past 48hrs. Most were convinced it was a simple wallet split, tho some seemed a bit more skeptical.
As always, visit SANbase to explore these and other trends in more detail!
Assets from this insight