Top Social Gainers for Monday, February 25th, 2019
Here are today's biggest emerging stories in crypto, based on Santiment's data:
fetch/fet (+598 combined mentions in the last 24hrs)
Binance Launchpad completed the token sale for Fetch.ai today. This is the next anticipated one following BTT's successful token sale launch on the same platform. And boy did it come with a good dose of FOMO.
According to Binance, "About 24000 people pre-signed the User Agreement, while 19,860 people successfully submitted a buy order. Out of those people, 2,758 people successfully purchased FET"
The entire process took 11 minutes and 14 seconds but much of the time went to confirming all the orders. The token were sold out within 22 seconds, raising $6M USD.
While some were lucky get in, a good amount of investors took to social media to air their disappointment.
Here's an interesting video showing how a token sale farm took part in the sale as well.
Well, now that the token sale is over, people are also wondering whether BNB will be taking a dump, similar to what happened after BTT's token sale.
Do you think so? We'll probably find out in the next few days!
btc/manipulation/cme (+1300 mentions over the last 24hrs)
So, the infamous BTC Bart pattern strikes again! As we have covered in yesterday's Insight, BTC took a huge dip over the weekend and many are still questioning what actually caused this.
It seems like most are pointing towards manipulation and the futures market messing with everyone.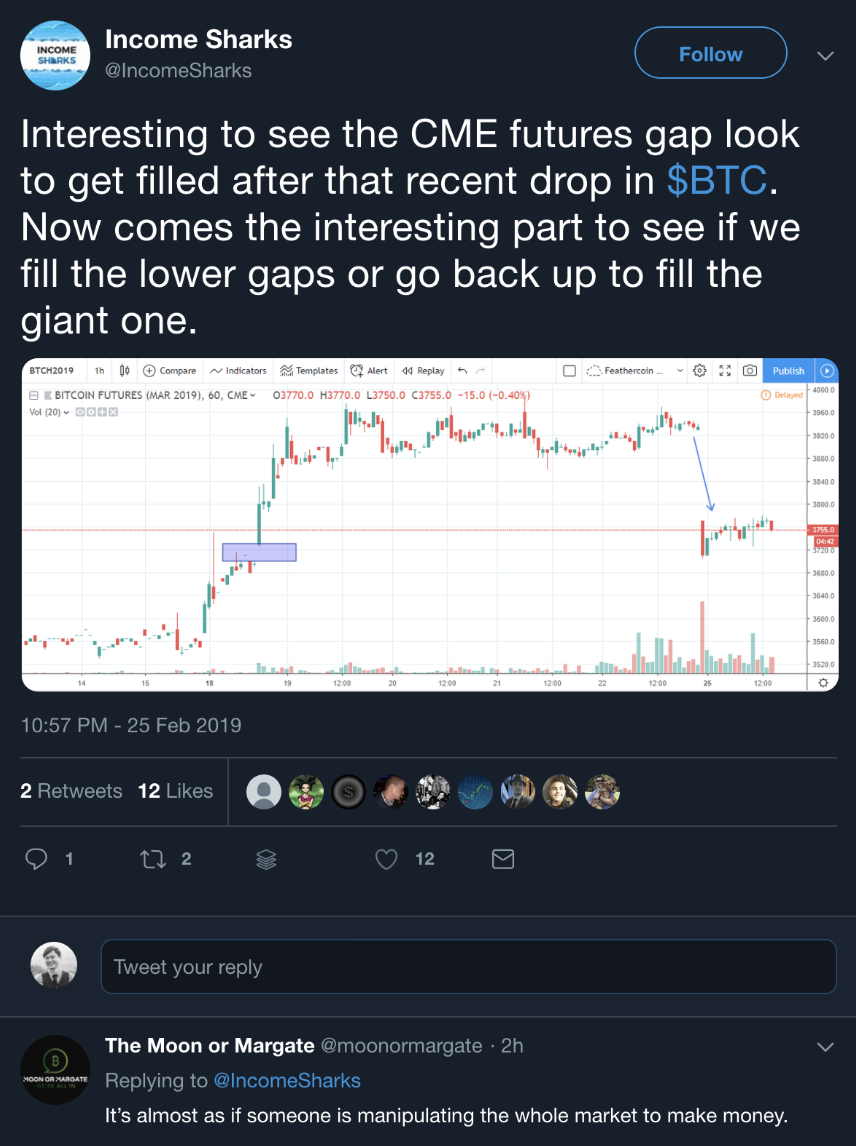 Ast (+12 mentions over the last 24hrs)
Airswap (AST) had a nice runup over the weekend, going from $0.03308 to a top of $0.041576 before dipping.
It is interesting to note that prior to this weekend, there was very little chatter around AST on Telegram even with the gradual price rise.
It was only until the sudden weekend pump that the crowd began talking about "why is it mooning" and "target" before getting caught off guard by the dump.
Even then, many still believed that the dip presented a great opportunity to buy more.
Let's take a quick look at what happened on-chain as well.
Spikes in Token age consumed indicates tokens that have not moved for a long time (e.g a hodler) have begun moving. Here, we can observe hodlers making a move during the rally. Perhaps to take this as the chance offload their bags.
Also, the top token transaction that's not from an exchange during this rally was made by 0x40c211cfa8fed4eb942ce8ce2d5e2e5ba0e84b95
That's all for today. As always, visit SANbase Sonar to explore these and other developing stories in more detail!
Assets from this insight

Bitcoin
BTC
AirSwap
AST