Top Social Gainers for Friday, April 19th, 2019
Here are today's biggest developing stories in crypto based on Santiment's data: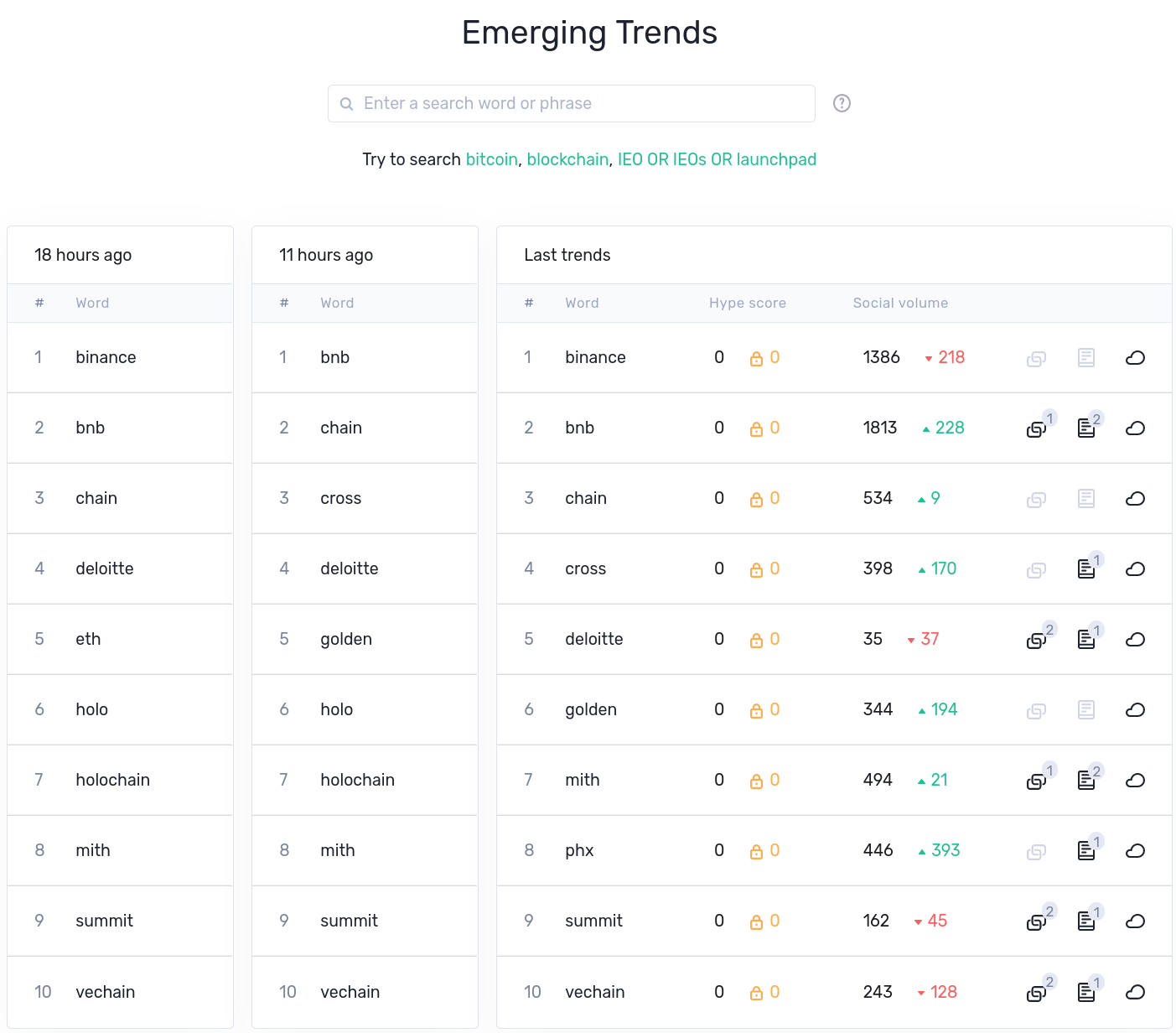 Binance Chain / BNB (3950+ mentions)
The topic of Binance opening moving to it's own blockchain stays #1.
This is quite enough covered in yesterdays post.
What's interesting to observe in a moment from social point of view is that

It leaves some space for BNB to continue the trend.
Mithril was the first project announced to migrate from Ethereum to Binance blockchain.
Price reacted immediately: +71% in 15 hours.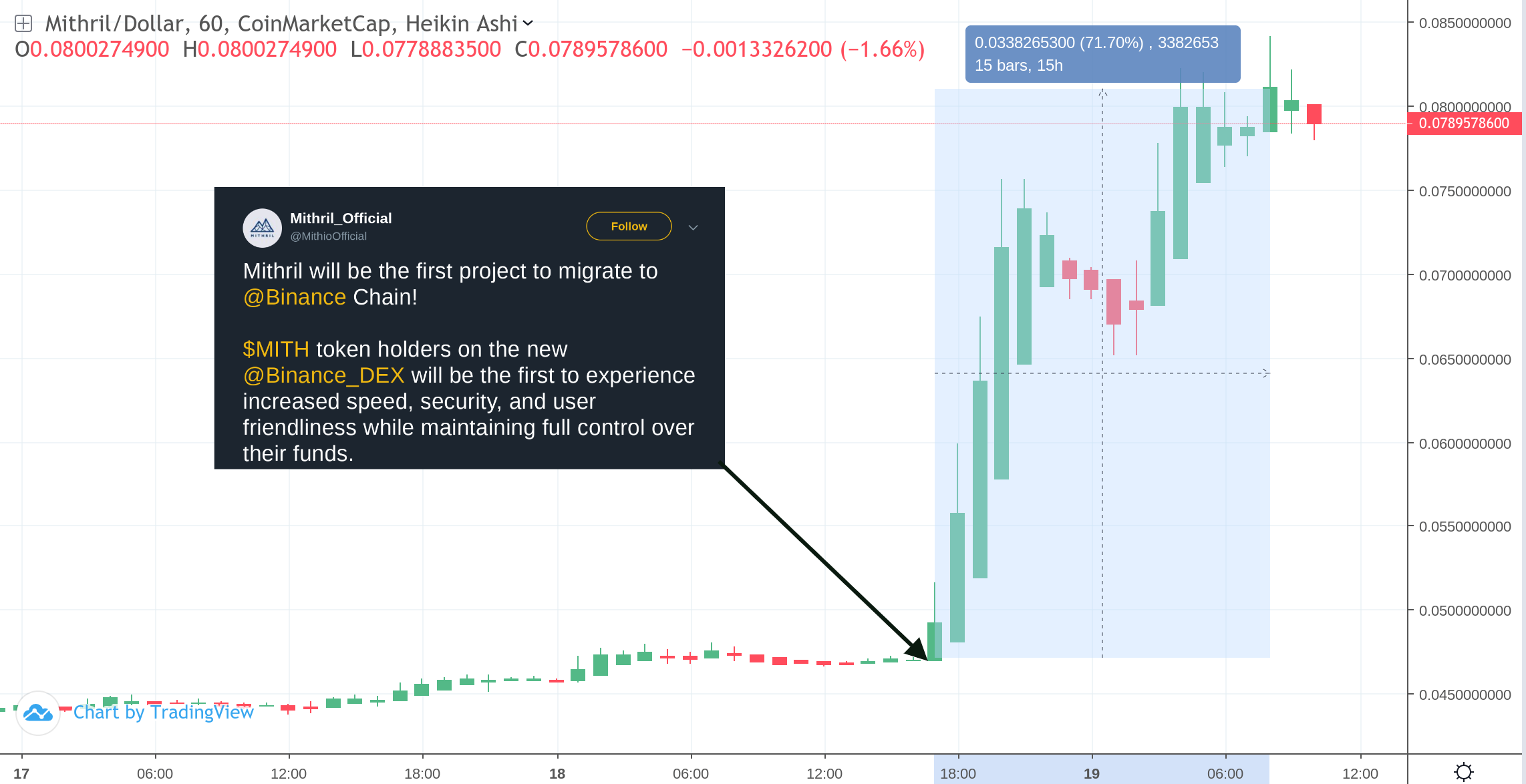 Meanwhile what was happening in MITH's parental ERC20 blockchain?
Red Pulse (PHX) twitted to be the next asset to switch to Binance Chain.
Price immediately pumped +25%. And almost completely retraced after.
Moods:
"Mith done, phx done, arn done, whats next?"
"Phx will go up when binance adds usdt pair"
"i will never ever do the mistake of buying PHX again"
More details about this migration itself:
Golden Cross (570+ mentions)

VeChain Summit and Deloitte (460+ mentions)
VeChain was holding a summit on Thursday.
One of participants was Deloitte, providing audit, tax, consulting, enterprise risk and financial advisory services.
There were some rumours since April about possible partnership VeChain+Deloitte.
Yesterday it became an official statement.
1. Deloitte migrated their blockchain operations (at least for storing certificates) from Ethereum to VeChain.
2. Global CTO of Blockchain for Deloitte joined Vechain Advisory Board.
Price action?
As always, visit SANbase to explore these and other trends in more detail!
BNB
PHX
MITH
VET
Thanks for reading!
If you enjoyed this insight please leave a like, join discussion in the comments and share it with your friends!
Assets from this insight