Top Social Gainers for February 7th, 2019
Here are today's biggest emerging stories in crypto, based on Santiment's data:
Coinbase will pay you in Basic Attention Token to learn more about Brave.
The site has added the BAT token to its 'Earn' educational platform, which rewards you in small amount crypto in exchange for learning about an asset's utility and its underlying technology. BAT is now the second token listed on Coinbase Earn.
Coinbase is offering up to $10 worth of BAT for watching 3 short videos and downloading the Brave browser. Users looking to receive the BAT will have needed to receive an Earn invite or must join the waitlist.
$5 million worth of BAT will be used by the Earn program by Coinbase, with 100% of the token going to the users/students.
As a result, BAT had itself a nice little breakout over the past 24 hours:
After yet another flippening, BNB is now the 10th biggest coin measured by market cap.
Binance coin has been on a tear as of late on the backs of a wildly successful BTT token sale. It is currently up 29.1% for the week.
In other news, Binance Launchpad is following up their BitTorrent ICO by announcing the Fetch.AI token sale. The upcoming token sale will take place on February 25th and will only accept BNB, much to nobody's surprise.
Jack Dorsey is in the crypto news again. This time, the Twitter CEO decided to participate in a Lightning Network Trust Chain, a chain of transactions sent between users of Bitcoin's Lightning Network implementation. Each user receives the transaction, adds 10,000 satoshis to it (about $0.34) and passes it to someone else they trust.
The torch currently contains just under 3 million satoshis, or about $98.60)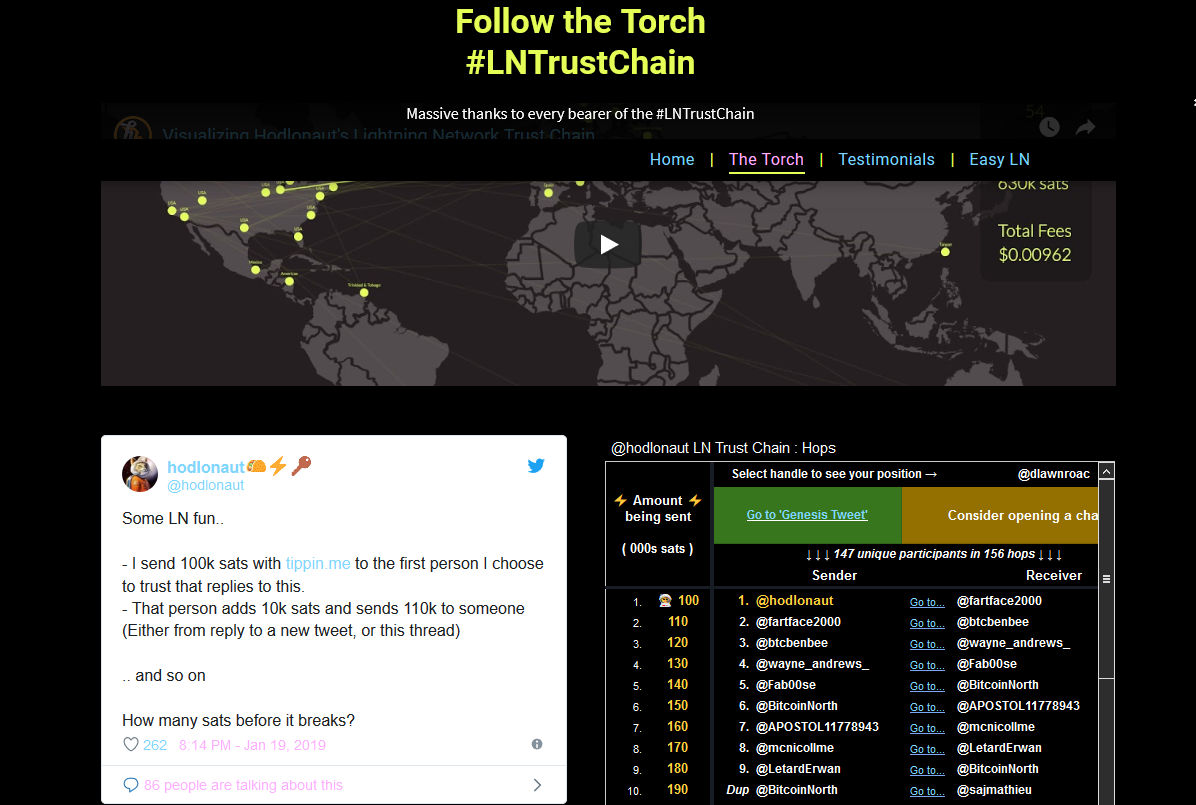 After Jack became the 'torchbearer' number 2870, twitter users starting @-ing Elon on Twitter to do the same. Tesla's CEO has yet to take on the challenge.
As always, visit SANbase to explore these and other trends in more detail!
Assets from this insight
Binance Coin
BNB

Bitcoin
BTC
Basic Attention Token
BAT