Strong Fundamental Altcoins Continue to Surge - Which Assets are Whales Accumulating?
Bitcoin, over the past week, has been nothing short of a snoozefest over the past week, as the ranging pattern between $33k to $36k has turned many traders' attention to altcoins as the more exciting option. And the increased volume and action being seen by many assets that had been pummeled just one month ago, are now showing encouraging signs once again.
Top whale holder numbers are decreasing for many of these surging assets, and this article will take a look at which assets are seeing whale accumulation, and which are seeing whales dumping their bags.
With your Sanbase PRO account, get our Whale Holders Distribution Model here.
Freely open it, go to File -> Make a Copy, then Download Sansheets, and plug in your API: https://docs.google.com/spreadsheets/d/1v41I4Kb1Fl6rwBwYIuCsmXqtQZw5I_fEbsjU7QsH_x0/view
⬆️ Increasing Number of Whale Address
Yearn Finance ($YFI)
Uma ($UMA)
Maker ($MKR)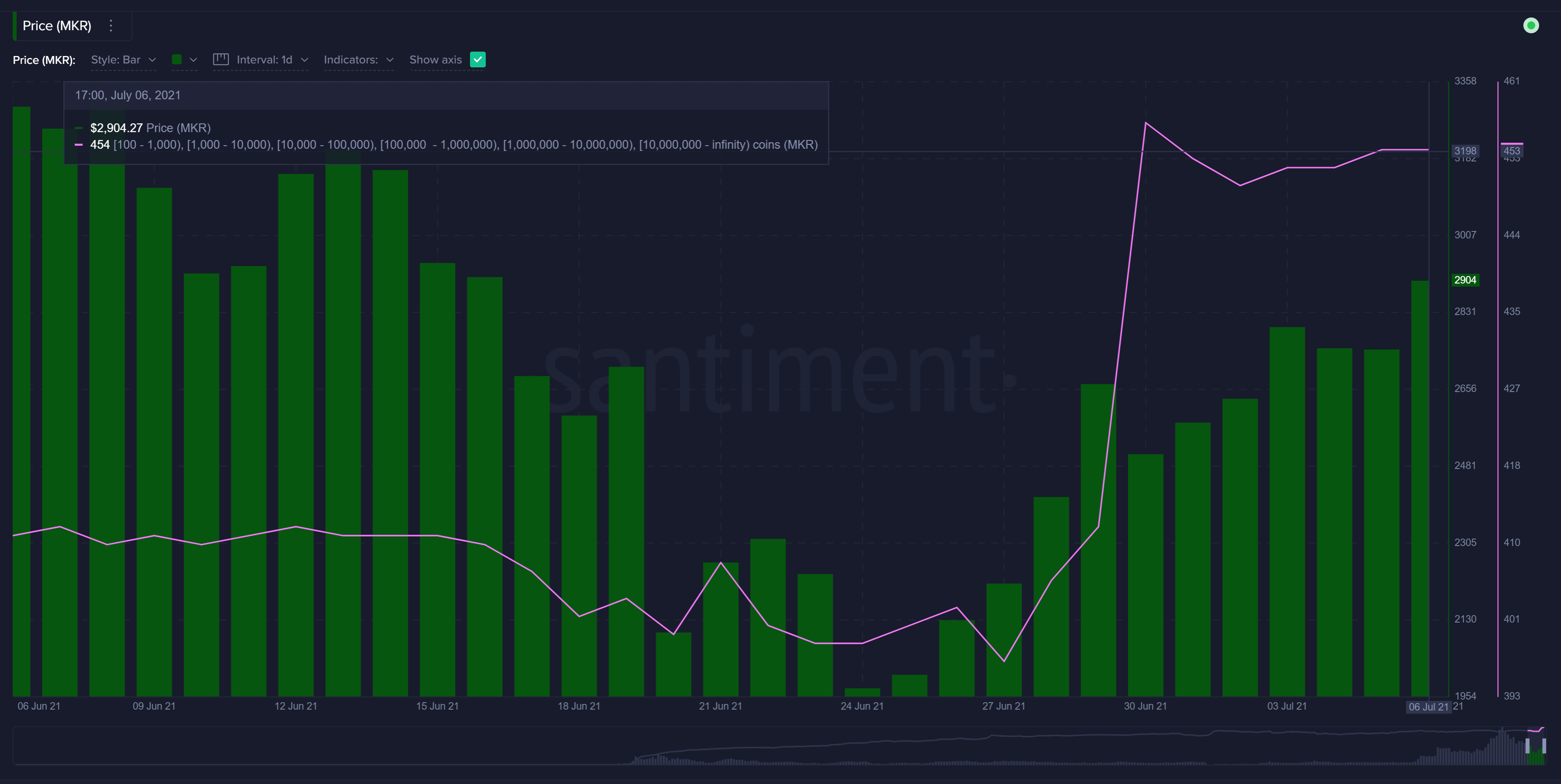 ⬇️ Decreasing Number of Whale Address
Polygon ($MATIC)
Aragon ($ANT)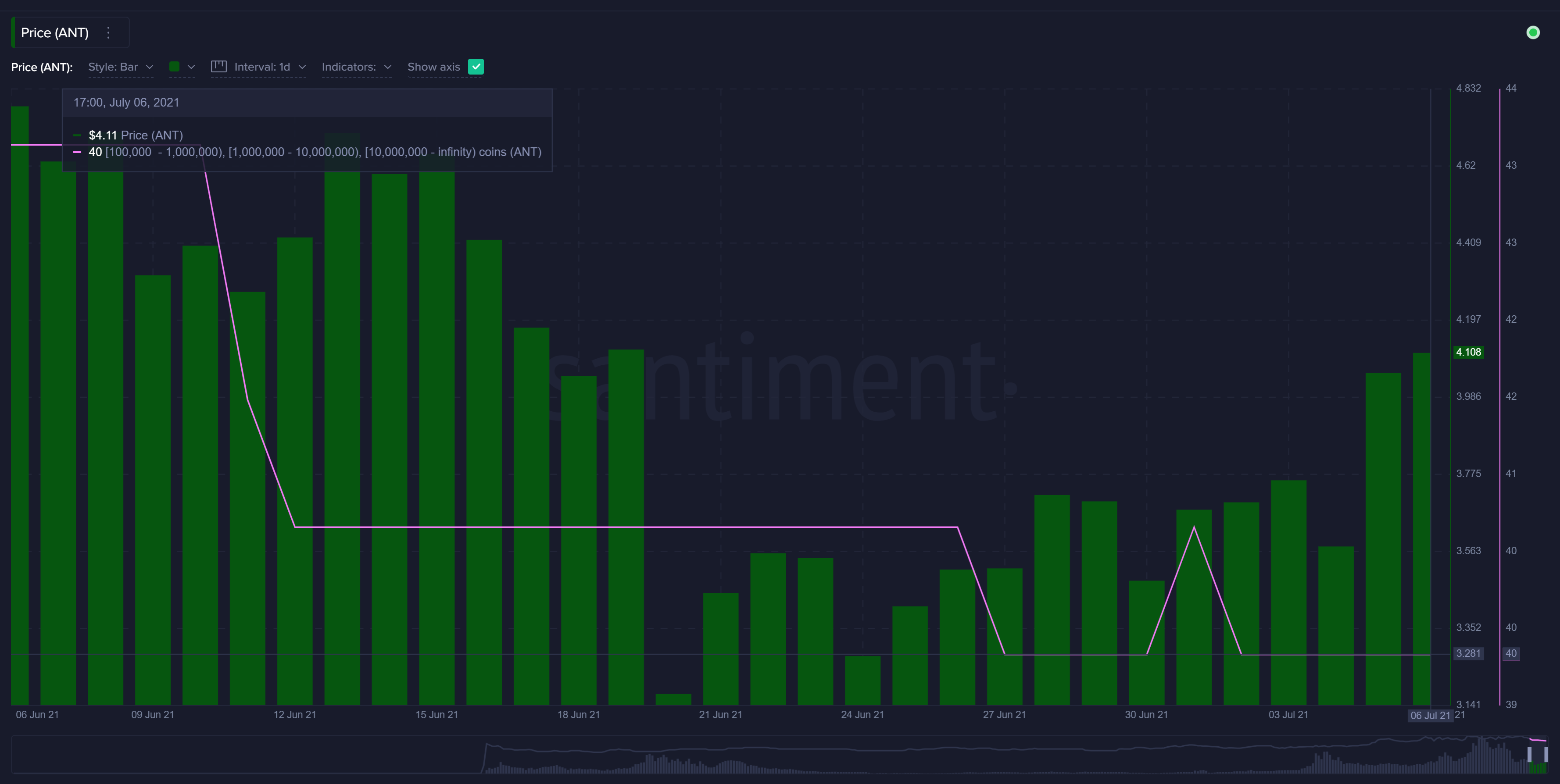 Kyber Network ($KNC)
Thanks for reading!
If you enjoyed this insight please leave a like, join discussion in the comments and share it with your friends!
Never miss a post from brianq!
Get 'early bird' alerts for new insights from this author