Streamr DATAcoin repeating it's pump patterns
A few weeks ago, in pre-isolation age, @socialtrends shared a free framework to spot ETH tops - https://insights.santiment.net/read/spotting-eth-price-tops-using-behavior-and-volume-analyses-5632

Perhaps DATA fits it nicely as well.
Takeaways:
Summary: DATA looks overbought these days. Trying to find a single bullish marker to doubt in this top.
Assets covered: Streamr DATAcoin (DATA)
Metrics used: Trading volume, Daily Active Addresses, Transaction Volume, Social Volume, MVRV, Top Holders, Holders Distribution, Top Token Transfers.
I'll take a similar metrics layout as a basic one - https://tinyurl.com/r2d3ds8
Am I the only one seeing it's beauty?

1. Trading volume:
A clear divergence with price can be seen - volume goes down, price goes up.
Let me quote Maksim:
For example: strong trends are often earmarked by a rising trading volume.
Behavioural explanation: the market (the crowd) realizes that the trend has indeed come, so everyone jumps aboard
There's more of this Insight
Choose your subscription plan
Sanbase PRO
Unlock all PRO insights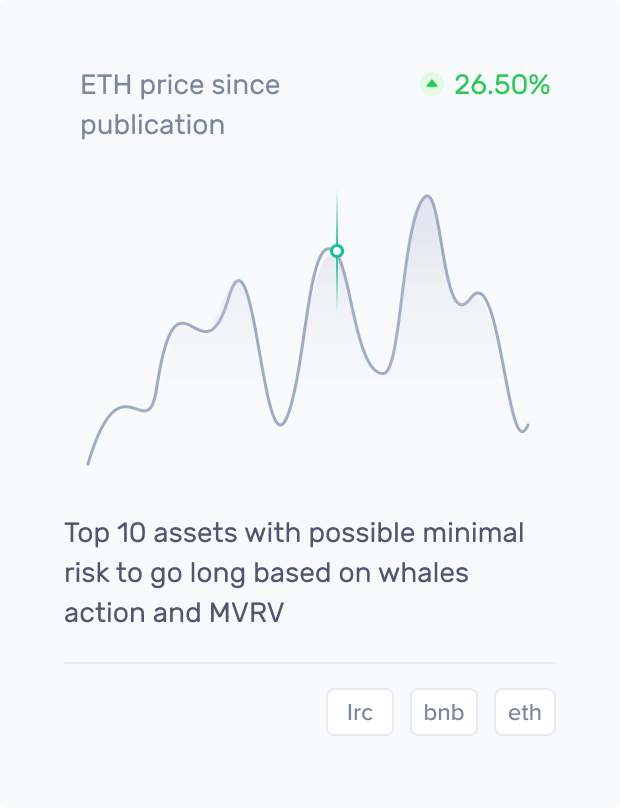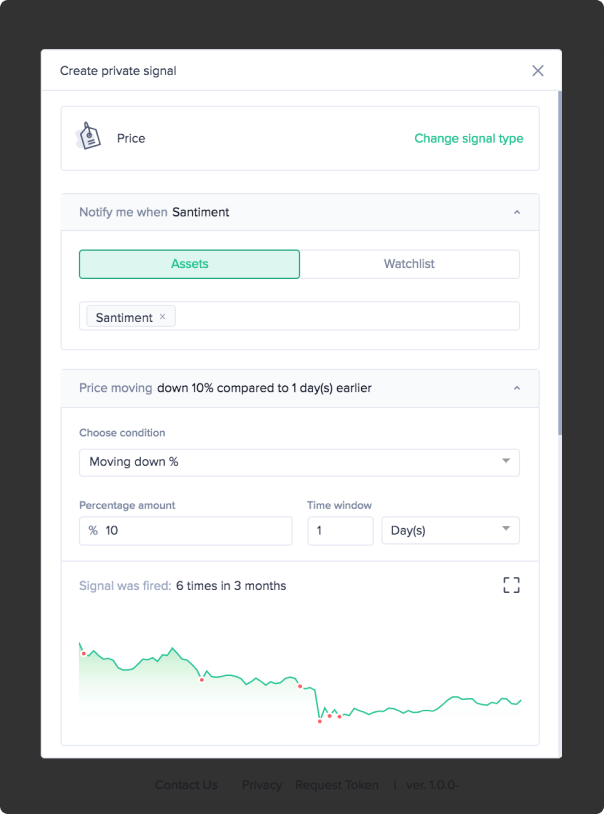 What you get with Sanbase Pro:
Members-only daily market insights and analysis
30+ on-chain, social & project indicators for 900 cryptocurrencies
Custom alerts for the coins' price, on-chain & social trends
Santiment Spreadsheet plugin with 10+ pre-made market templates
Personalized asset watchlists and weekly performance reports
Gain unfair advantage with Sanbase Pro
Subscribe to Sanbase Pro for access to exclusive insights, market-beating metrics, strategies and templates!
Assets from this insight

Streamr
DATA