Seven yellow flags on REN
Assets covered: REN
Metrics used: Transaction volume, social volume, daily active addresses, network growth, daily active deposits, holders distribution combined balance, mean coin age, mean dollar invested age, MVRV
One of our favourite DeFi tokens, REN, is trying to follow the market trend since Christmas.
How healthy is it's recent growth? Let's see.
Concerning signs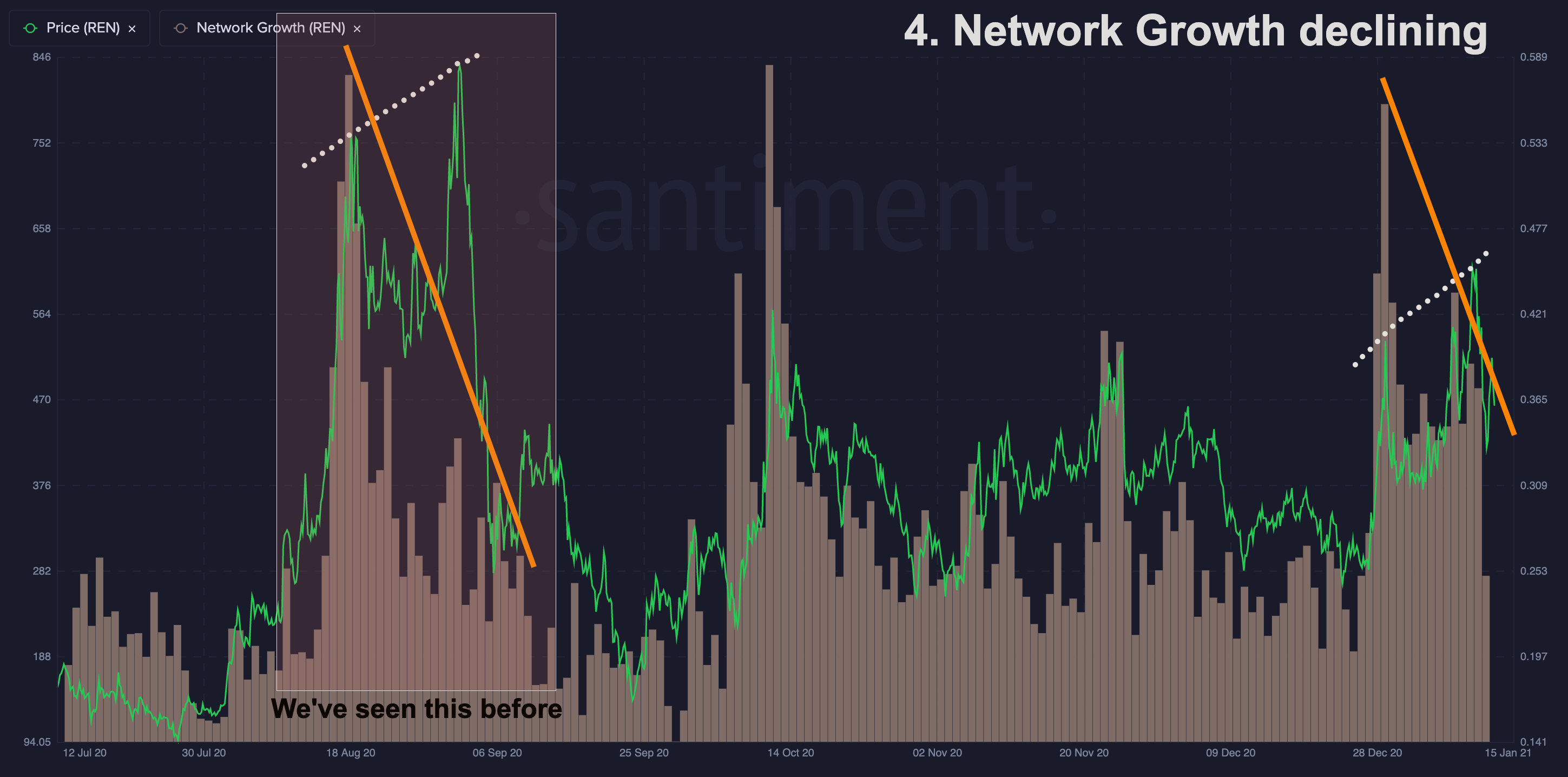 Unclear signs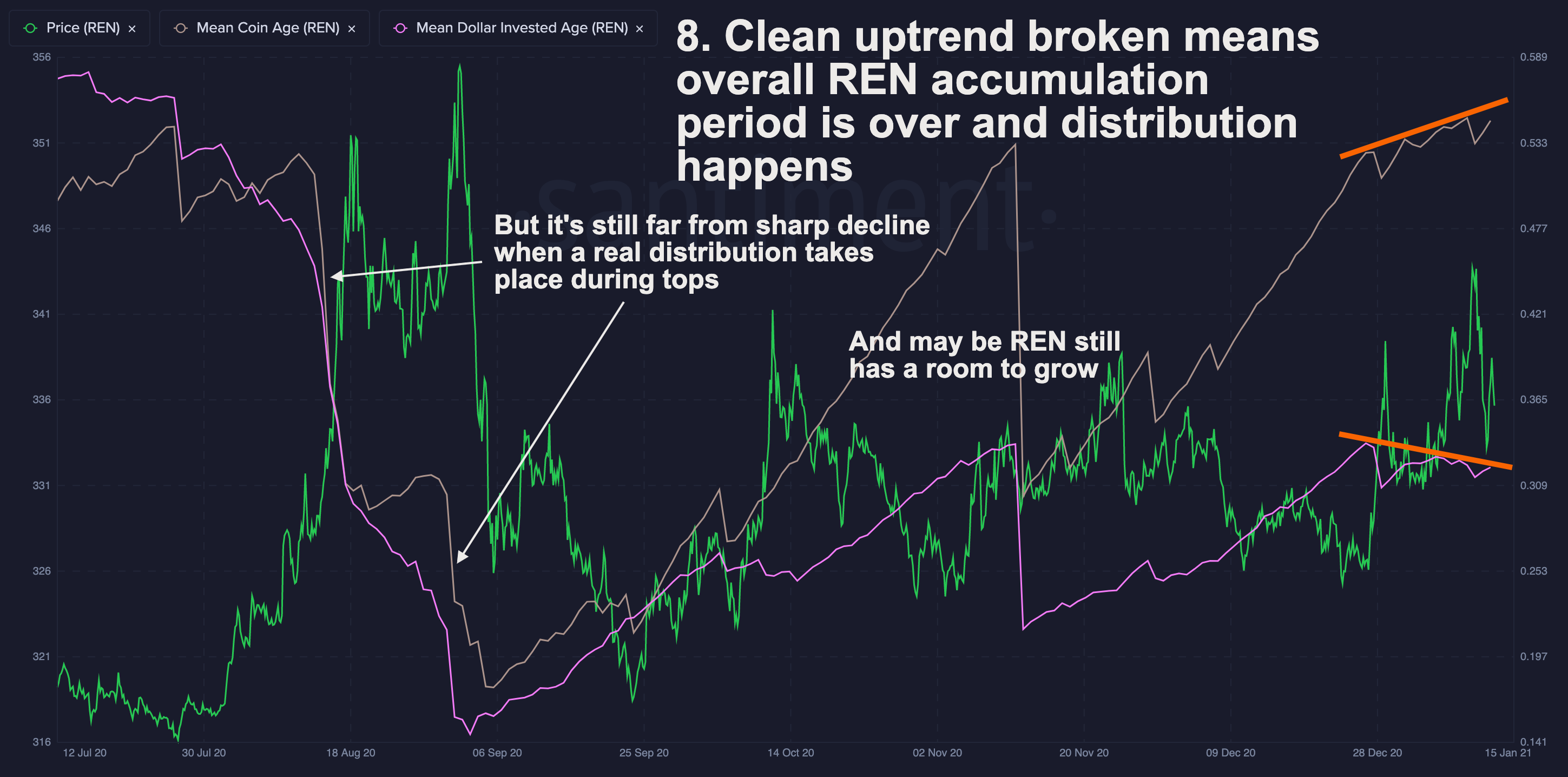 Good signs
—
Disclaimer: The opinions expressed in the post are for general informational purposes only and are not intended to provide specific advice or recommendations for any individual or on any specific security or investment product.
REN
Thanks for reading!
If you enjoyed this insight please leave a like, join discussion in the comments and share it with your friends!
Assets from this insight
Ren
REN