Santiment Monthly Report: Bitcoin Ready for $30K Return, or are Hopeful Traders About to Get Burned?
Like so many "breakouts" before it over the past couple of years, we saw Bitcoin manage to see a quick (albeit) mild correction after its first return above a $28K market value since mid-August.
Nevertheless, traders are optimistic about the +6.6% 1-month price return of crypto's top market cap asset. This rise, as we can see below, has managed to allow many assets to show some rebounding promise.
Particular assets that have had a great 30-day stretch in price performance include:
Kaspa ($KAS): +42%
ThorCHAIN ($RUNE): +29%
Bitcoin SV ($BSV): +27%
Maker ($MKR): +27%
Chainlink ($LINK): +25%
Bitcoin Cash ($BCH): +25%
Aave ($AAVE): +25%
And in our new 'Asset Activity Matrix' model, which you can make a copy of here and plug in your Sanbase PRO API, we can see which assets are having 'hot' and 'cold' activity, based on
There's more of this Insight
Choose your subscription plan
Sanbase PRO
Unlock all PRO insights
Years of market experience, compressed in each report
Since 2017, Santiment has been an industry leader in on-chain data, social intelligence and behavior-based analysis of the crypto market.
Our tools have a proven track record of timing price tops for cryptocurrencies, helping traders find profitable exit points and mitigate HODLing risk.
Our previous TOP calls: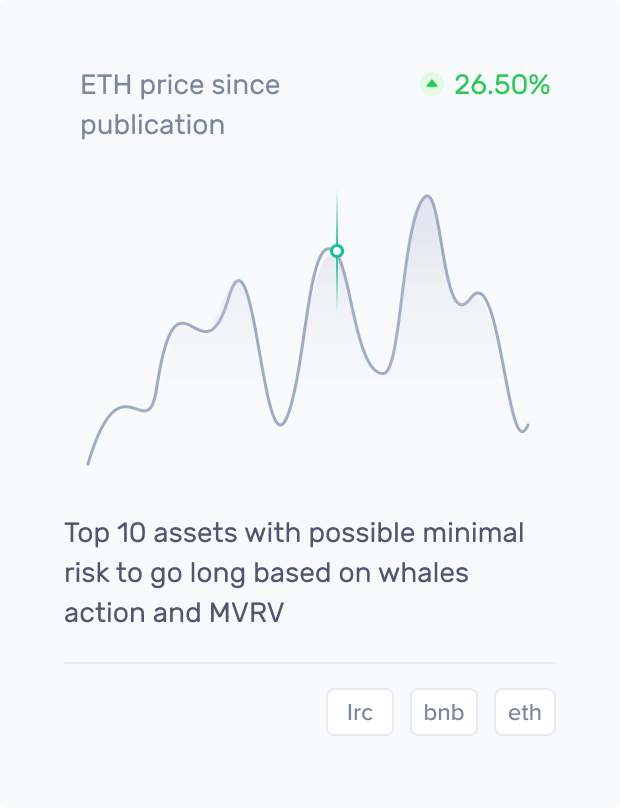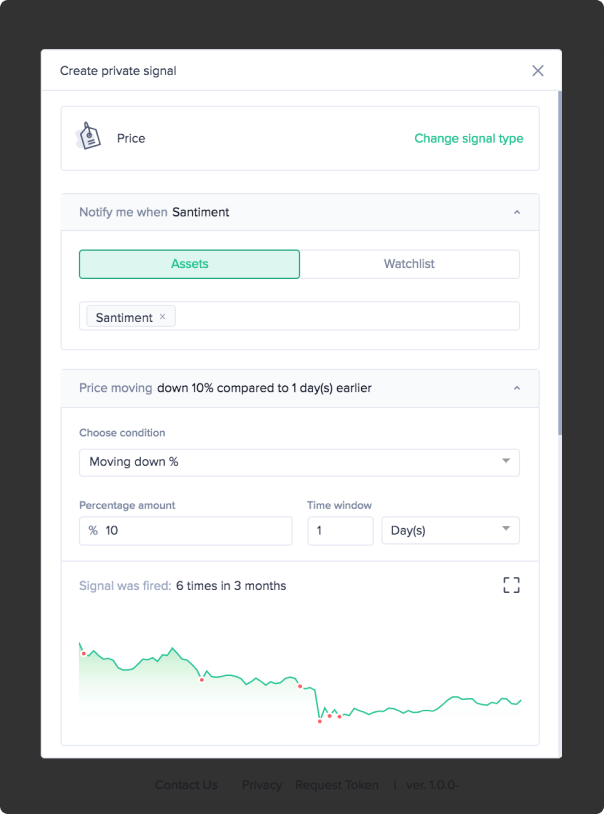 What you get with Sanbase Pro:
Members-only daily market insights and analysis
30+ on-chain, social & project indicators for 900 cryptocurrencies
Custom alerts for the coins' price, on-chain & social trends
Santiment Spreadsheet plugin with 10+ pre-made market templates
Personalized asset watchlists and weekly performance reports
Gain unfair advantage with Sanbase Pro
Subscribe to Sanbase Pro for access to exclusive insights, market-beating metrics, strategies and templates!