REN Blasts Above $1 Again on Whale Accumulation and Uptick in Usage Leading Up to Surge
Ren had been one of the quieter altcoins for much of 2021, as far as major top 100 crypto projects are concerned. Even with prices rising rapidly, it was managing to fall down the market cap ranks as January was coming to a close. But a few metrics foreshadowed that it could push its way above $1.00 for the first time:
1M+ Token Holder Whales
Even though Ren's price was moving up as 2021 kicked off, it was mostly just following the path of other ERC-20 tokens. But right as January ended, the amount of 1m+ addresses spiked, indicating something was brewing.
Daily Active Addresses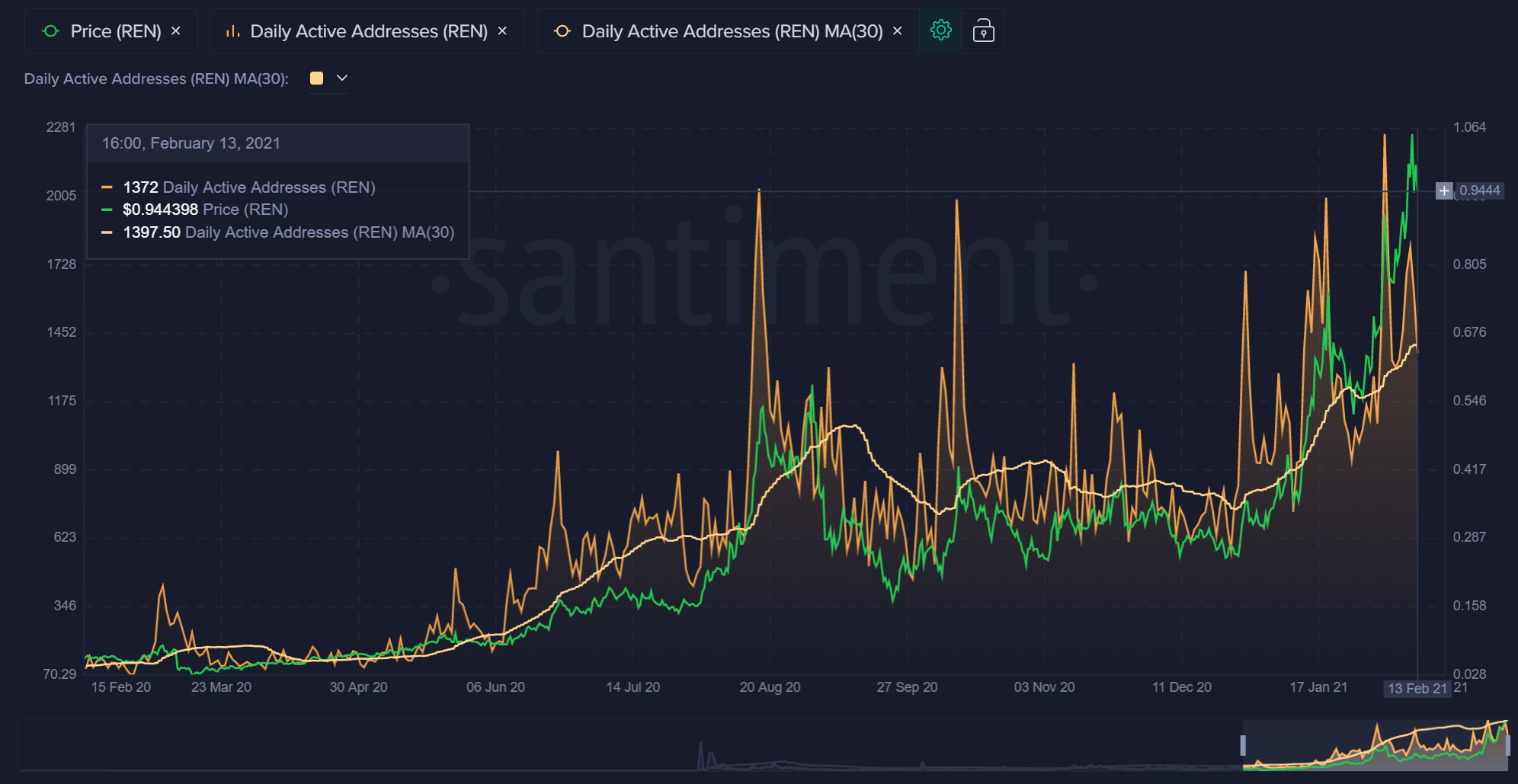 The amount of unique addresses interacting on the REN network has climbed steadily. This was particularly true when things really spiked in mid/late January, and throughout the past couple weeks.
Network Growth
The amount of daily new REN addresses has been quite staggering. Particularly over the past 4 weeks.
Thanks for reading!
If you enjoyed this insight please leave a like, join discussion in the comments and share it with your friends!
Never miss a post from brianq!
Get 'early bird' alerts for new insights from this author