Red Pulse (phx) got the top trending crypto words! Should you buy or not now?
Red pulse (phx) has gotten to the Nr.1 place in the "trending words" today:
No wonder, as it is one of the few coins who were able to sustain price rally in the last days.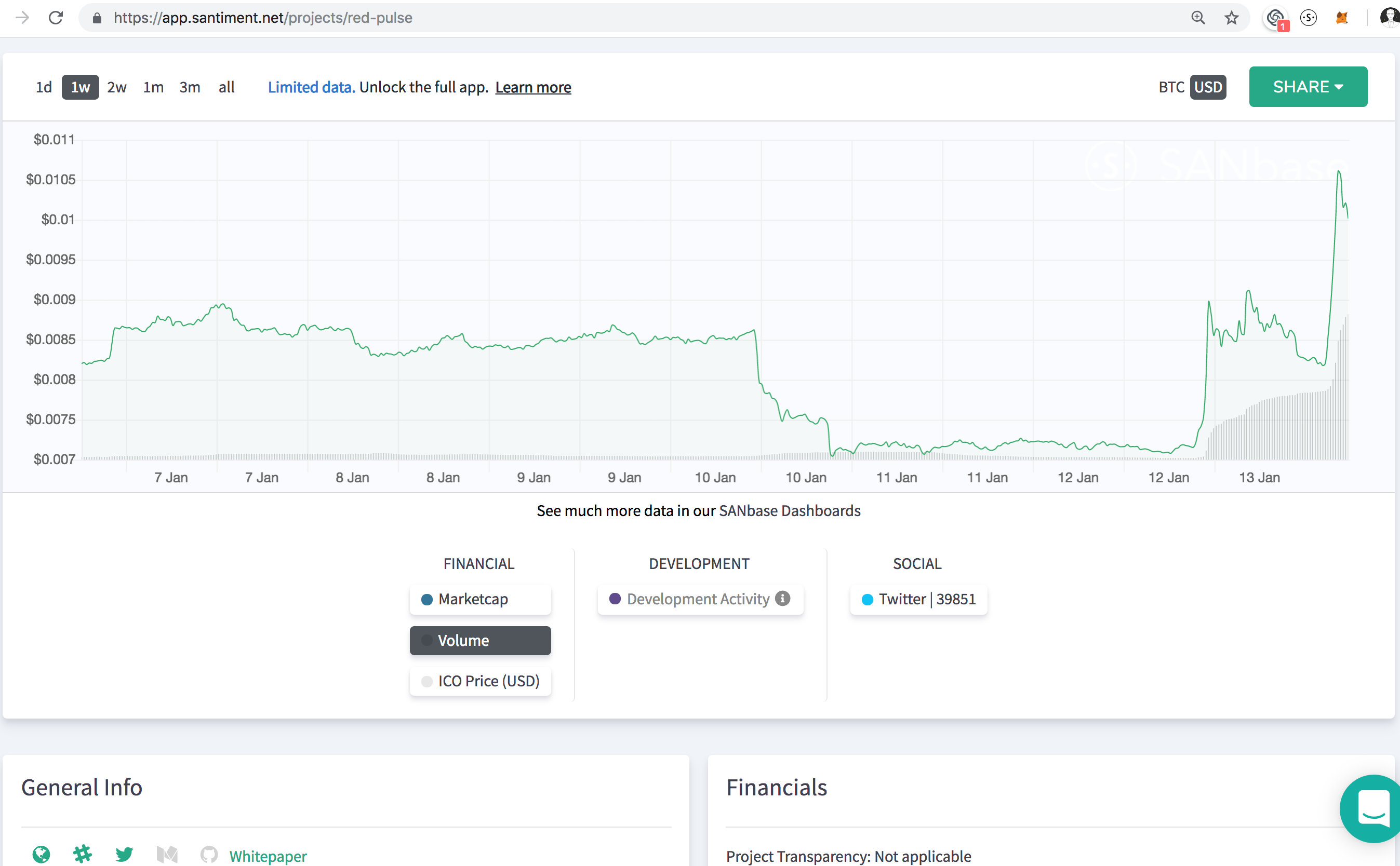 Historically speaking, the level of the buzz is far from the previous top levels. (Remember, you might need 1000 SANs to see the full historical data)
However, keep in mind that we are now deep into the bear market. The rallies can be sharply retraced, especially after getting into the spot Nr. 1 on "the trending words".
It has rarely been a good idea to buy into the coin who claimed the spot Nr.1 on the Santiment "trending crypto topics/words" system. Stay safe!
Thanks for reading!
If you enjoyed this insight please leave a like, join discussion in the comments and share it with your friends!
Never miss a post from socialtrends!
Get 'early bird' alerts for new insights from this author