QTUM: hard fork & AMA with no pump
QTUM recently had one of the most significant spikes in social volume:
What happened?
First - QTUM performed first Proof of Stake hard fork.
Here, as it's seen on devactivity chart:
Second - AMA session on Binance occurred, offering participants $5,000 worth of rewards in QTUM tokens. It's also nicely visible on charts: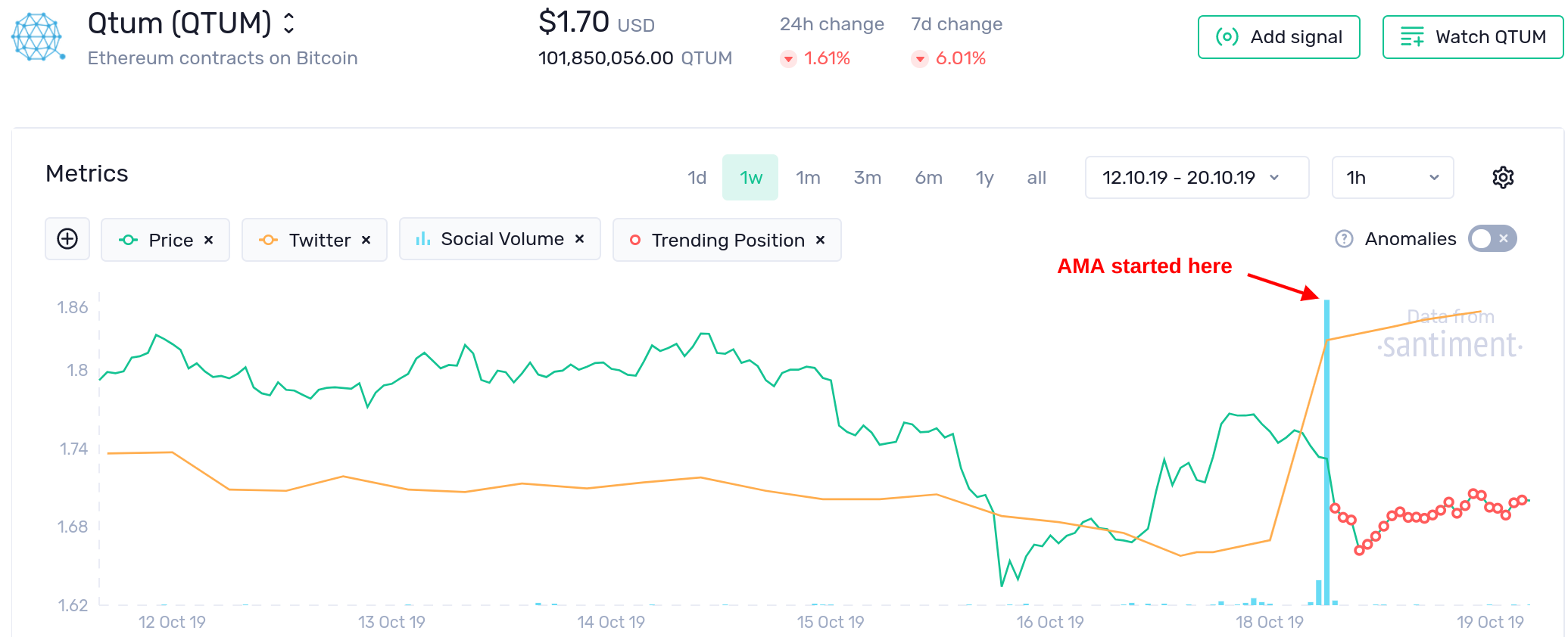 Noticed the price action after the hard fork and AMA?
Almost nothing.
Compare it with usual spring Binance AMA pumps.
When we discovered that every Binance AMA was followed by a short nice pump.
Well, this space evolves quickly, no more AMA pumps can be seen.
Even despite this very strong and clear social interest to QTUM.
What's are people talking about QTUM now?
How to get involved in qtum ama airdrop
what must I do for qtum rewards?
hello, I am here for the qtum aidrop
Tell me something good about qtum. I'm so fucking underwater with this shit and It just keeps bleeding.
Greed, yeah?
QTUM
PROJECT
AMA
Thanks for reading!
If you enjoyed this insight please leave a like, join discussion in the comments and share it with your friends!
Assets from this insight
Qtum
QTUM