Pure TA (Elliott Waves) on the current short term picture
As we are waiting for the next big move in crypto (and getting bored a bit), here is the possible idea for the short-term trade.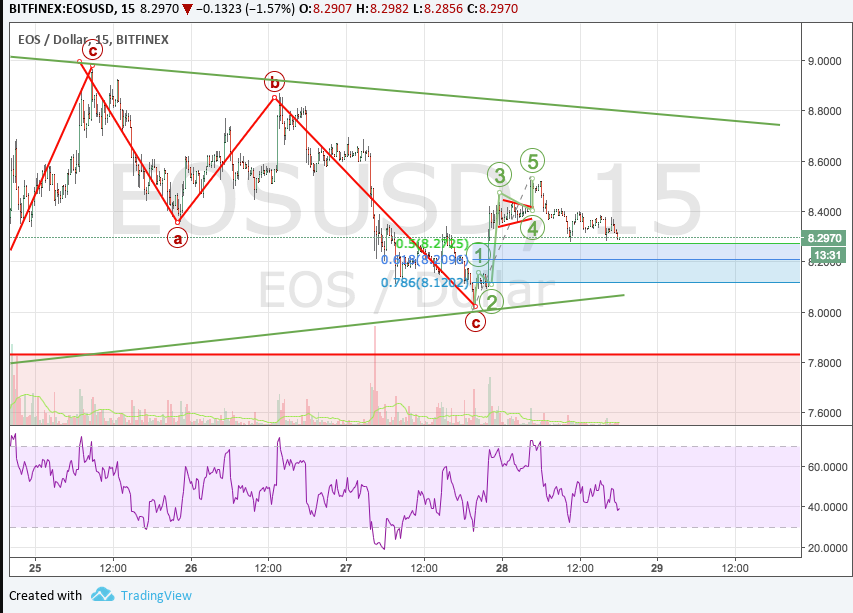 Quite nicely formed 5 waves. They are always good for the pure speculation based trades.
The SL (stop loss) should be placed right beneath the start of the waves. Right below 8 $
The TP (take profit) is close to the green trend line. Probably around 8.6 $
Ideal entry point would be 8.1$. Then we have 1:5 Risk/Reward
But 8.2$ as the entry is also Ok. Then we will have 1:2 Risk/reward
The green trending lines are taken from the bigger tim scale:
Assets from this insight
EOS
EOS