Is Plus Token in charge of bloody Thursday?
It was a bloody Thursday for market yesterday.
Capitalization dropped from around 282B to 253B USD, it's -10% during one day.
Social volume of this set of words (bounce or buy or dip or bottom):
A couple of observations here:
Yesterday's spike was relatively small (~3k mentions, where the top was ~9k)
No spikes correlate with real bottoms on this 6 months timeframe. More like opposite. Shall we go lower?
Fear and Greed index showed extreme fear yesterday:
There is a hypothesis that current market dump explanation may be somewhere around this topic:
Is it noticeable? Let's see: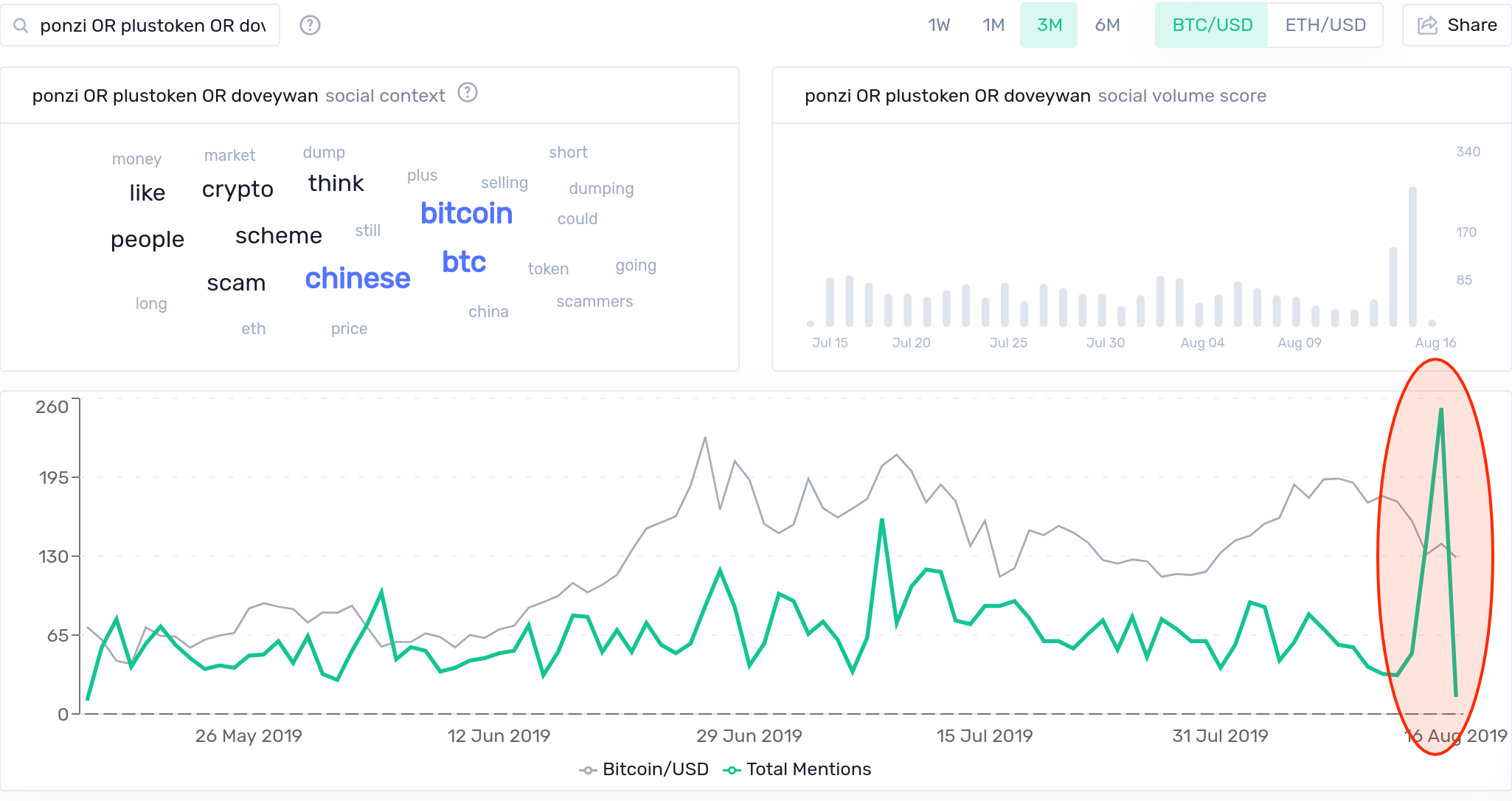 Diving into the social buzz:
So shall we go lower?
BTC
BOUNCE
BUY
DIP
BOTTOM
Thanks for reading!
If you enjoyed this insight please leave a like, join discussion in the comments and share it with your friends!
Assets from this insight

Bitcoin
BTC
Etherisc
DIP