Here's what May's busiest ERC-20 Dapps have been working on 🏗️
Each month, we shine a spotlight on the 10 ERC-20 projects with the highest-recorded developer activity for the past 30 days, as calculated by Santiment.
Development Activity is an often-underrated indicator of project success, as it demonstrates the month-to-month commitment to creating a working product, continuously polishing and upgrading its features, and staying true to the long-term roadmap.
In this report, we are focusing only on 'pure ERC-20', i.e. those projects that are (currently) committed to developing on Ethereum, and have as of yet no working mainnet or an imminent token swap.
You can check out the latest dev activity 'power rankings' for all ERC-20 assets on Sanbase, by filtering the ERC-20 projects by Dev Activity (30d).
As always, we asked all of this month's top 10 most active ERC-20 dapps what they've been working on for the past month. Here's what they told us:
"We've had our heads down working on our prediction markets, DEX, and wallet product lines, with exciting launch news coming in June.
In May, we announced the release of the Gnosis Safe Multisig Desktop App. Along with our web application, users are now able to download and install a desktop version of Safe Multisig, adding another layer of security for Safe interactions. Additionally, you can now directly interact with contracts from your Safe Multisig, using the new feature called "Contract Interaction" built into the Send interface.
While launched in April, the Gnosis Protocol DEX continues to garner attention, now with liquidity for Opyn options and an active GNO incentivization program."
"Excited as ever to share our May update with you all:
Status mobile app - the team has been building an integration with Keycard for great account and asset security as well as decentralized push notifications for android users.
Desktop app - The team is defining the design and architecture of Dekstop. Desktop ensures the health of our network by allowing users to act as nodes (more on our thinking here).
Vac - The team is working after releasing a feasibility study of the node discovery protocol discv5, and a look at the evolution of discv5.
Keycard - as mentioned, Keycard will be integrated with the next Status App release (v1.4). Introducing offline key management for 2 primary use cases - hardware enforced payment authorization and two factor authentication to a Status account. Updates to the API for integrations with third party wallets, dapps, and hardware."
Here's an excerpt from Chainlik's latest project update:
"We're thrilled to announce Chainlink VRF, which utilizes verifiable random functions to generate randomness that is verifiable on-chain. We see many great smart contracts benefiting from Chainlink VRF, specifically those that would like to provide proof that they are indeed using a tamper-proof source of randomness beyond their control.
Chainlink VRF helps enable and accelerate the development of smart contracts focused on blockchain gaming, security, layer-two protocols and various other use cases. Developers can easily integrate Chainlink VRF to utilize verifiable randomness in their smart contracts through our recently released developer documentation."
Here's an excerpt from Keep's most recent blog update:
"On Friday, May 15, the first release of tBTC went live. On the morning of May 18, the Keep team decided to trigger the 10-day pause of deposits allowed by the TBTC System contract. The team took this action after identifying a significant issue in the redemption flow of deposit contracts that could put signer bonds at risk. No depositor funds were ever at risk, and all funds are safe. Nonetheless, we have taken the issue very seriously.
Deciding when an immutable smart contract is "ready" is difficult. Security is a continuous process, but immutable smart contracts are deployed once.
For this reason, we're shifting to a release candidate strategy.
Release candidates are versions of software that a development team believes are "ready for prime time"- but may or may not be final, based on wider user feedback. Release candidates progress from 0, to 1, to 2, onward- until a candidate is deemed final and upgraded to the stable release."
"Phase 0 Tech updates:
Patched bandcli command line interface to support Cosmos ledger application.
Made several improvements to improved user experience for CosmoScan block explorer. Notable updates include:
Support sending staking-related messages: delegate, undelegate, and withdraw rewards.
Support network selection
Support showing all Cosmos-SDK based messages.
Phase 1 Tech updates:
Re-implemented oracle data relayer utility tools (codename: bandoracled2) to be modular from the blockchain itself. This made it support parallelized data source executions and data reports.
Migrated WebAssembly runtime to Wasmer (https://wasmer.io/). The industry-standard runtime for WebAssembly written in Rust.
Added 100% test coverage to all non-generated files in the BandChain oracle module. The module is now ready for external audits.
Introduced custom libraries for data serialization (OBI) with written specification. https://github.com/bandprotocol/bandchain/wiki/Oracle-Binary-Encoding-(OBI). Open-source implementations are available on multiple programming languages including Python, Golang, JavaScript, and Rust."
Here's an excerpt from Aragon's May update:
"A step towards Aragon Chain: ChainBridge 🌉
ChainSafe, a team well-known for having some of the best layer 1 talent — working on Ethereum 2.0, Ethereum Classic, Cosmos and Polkadot — has announced the release of ChainBridge. ChainBridge allows for inter-chain communication, and it will allow Aragon Chain to be interoperable with Ethereum. Sending tokens, having an Aragon Chain DAO interact with DeFi on Ethereum… the sky is the limit! Read more →
Aragon Agreements architecture ⚖️
Aragon Agreements will enable DAOs to hold a subjective set of rules, which cannot be encoded into smart contracts, to govern actions performed within the DAO. It's the glue between Aragon DAOs and Aragon Court! Developers have been heads down nailing down the details of the technical architecture, and writing documentation about how to write Disputable apps — apps that use Aragon Agreements. Read more about the Agreements architecture →
Other updates 🚀
"May was a momentous month for Matic Network. Following our mainnet rollout strategy, the Matic mainnet officially went live at the end of May, and staking preparations are underway.
We announced several new network validators, including NYSE listed $40bn Indian tech icon Infosys, and announced 6 new projects joining our growing ecosystem of 50+ DApps.
The mainnet launch signals the beginning of the next exciting chapter for Matic Network, and things are heating up on all fronts."
"The Maker team has been onboarding new collateral (WBTC), and sunsetting Single-Collateral Dai (SAI).
Furthermore, the team is working on minor improvements to the existing liquidation system and keeper software."
"The Raiden team released the long awaited Alderaan release. This release introduces features such as Monitoring Services, Pathfinding Services, Mediation fees, partial withdrawal and a bunch of other nice features on the Ethereum mainnet. For a deeper look into what the Alderaan release brings, take a look at our mainnet release announcement.
The team also spent the weeks leading up to the release, focusing on updating the Raiden Wizard, in order to offer an easy onboarding experience to new Raiden users.
On the Light Client side, development is also progressing nicely and the team hope to reach feature parity with the Raiden client in the near future."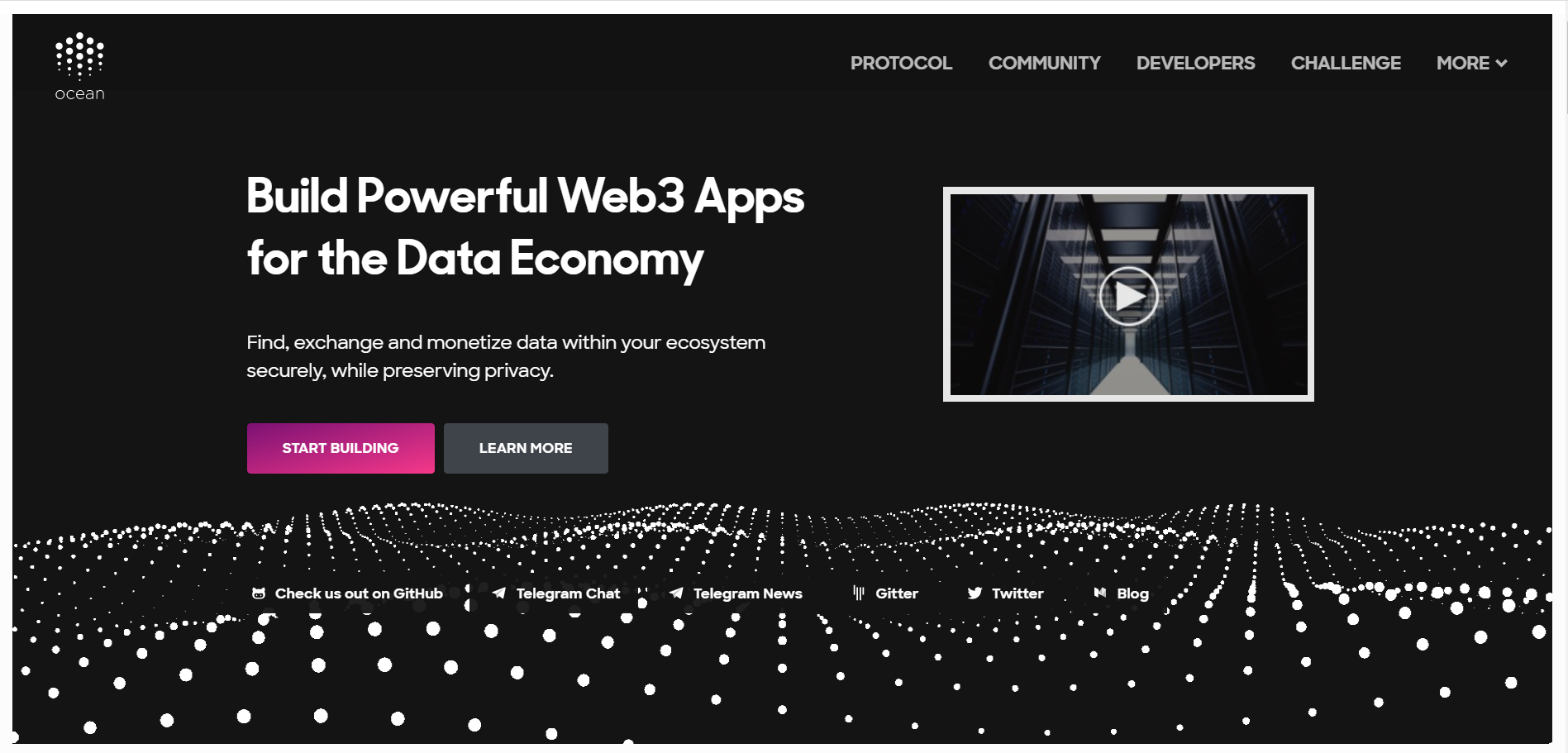 "We are happy to announce that our v2 release is finalized and launched: Ocean Compute-to-Data is now live. It's been a tremendous engineering effort and we're proud to present it to the community. Compute-to-Data introduces a new actor into the Ocean ecosystem - compute providers.
We've also developed two new services - Operator Services which manages workflow and execution requests & Operator Engine which orchestrates the compute infrastructure. Learn more about Compute-to-Data in our documentation. This milestone has already been implemented with an enterprise and we're currently working on the follow-up. In addition to that, we've delivered the first phase of our partnership with dexFreight and are wrapping up the Ocean Community Marketplace."
--------------------
Check out Sanbase for more information on development, social, and on-chain activity of all ERC-20 coins, as well as ETH, BTC, XRP, EOS and more!
Thanks for reading!
If you enjoyed this insight please leave a like, join discussion in the comments and share it with your friends!
Never miss a post from Ibis!
Get 'early bird' alerts for new insights from this author