Here's what 10 busiest DeFi projects in September have been working on 🏗️
Each month, we will shine a spotlight on crypto projects with the highest-recorded developer activity for the past 30 days, as calculated by Santiment.
Development Activity is an often-underrated indicator of project success, as it demonstrates the month-to-month commitment to creating a working product, continuously polishing and upgrading its features, and staying true to the long-term roadmap.
In this report, we are focusing on DeFi-related projects across all blockchains with built-in tokenomics.
You can check out the latest dev activity 'power rankings' for all DeFi projects on Sanbase, by filtering our DeFi watchlist by Dev Activity (30d).
Here's what September's busiest DeFi projects have been working on:
1. MDEX
Over the course of September, MDEX has launched several programs and initiatives including their own DAO, a new referral system and various liquidity/joint mining activities.

Here are some of the biggest events on MDEX in the past month:
2. DefiChain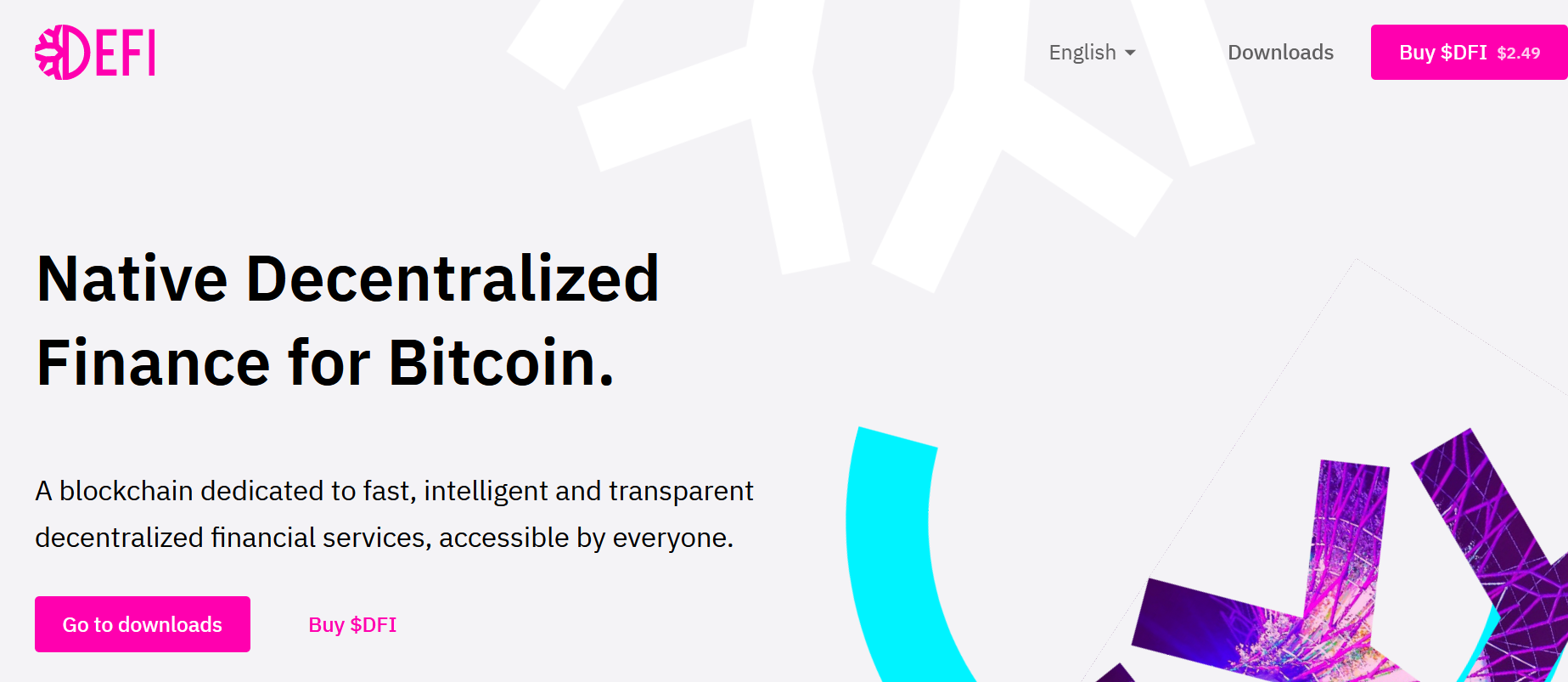 Here's a quote we received from the DeFiChain's development team about their September milestones:
"DeFiChain's core and community engineering teams have been hard at work, making significant improvements to recent launches, including that of the recently launched Light Wallet, which is available to download from https://defichain.com/downloads/ as well as the Apple App Store and Google Play Store. The DeFiChain Light Wallet enables users instant connection and access to DeFiChain's DeFi services without the hassle of time-consuming synchronization and strict hardware requirements, all while still maintaining the highest standards of security.
In addition to this, DeFiChain is conducting testing in preparation for a number of upcoming launches including that of decentralized loans, which will enable users to borrow against collateral in a fully decentralized manner. It will also be a key component to decentralized stock trading (synthetic stock trading), whereby users can buy and trade tokenized stocks linked to the underlying prices of listed companies, which is also expected to launch later this year. This will act as the precursor to future developments, including decentralized futures and options trading.
DeFiChain has also integrated Atomic Swaps to the blockchain, a service currently undergoing vigorous testing before it goes live early next year. Through Atomic Swaps, users will be able to exchange bitcoin with any assets on the DeFiChain blockchain, including DFI, dBTC, dUSD and even decentralized stock tokens (i.e. dTSLA) when available, all without relying on any middle person or centralized institution. Instead, users will be able to intuitively transfer coins directly via the DeFiChain app in a P2P manner."
3. PancakeSwap
Here are some of the highlights from PancakeSwap's monthly recap:
Released Phase 1 of the PancakeSwap NFT Market, where you can buy and sell verified PancakeSwap collectibles:
"This is only the very first step in what's going to become a core part of the PancakeSwap world. Soon you'll be able to buy and sell more than just PancakeSwap's NFTs."
Rolled out a new, mobile-first navigation system for the site:
"With a renewed focus on the main things you want to do on site — Trade, Earn, Win, and now the brand new NFT Marketplace — we hope you like the new, streamlined experience"
"Farm Auctions give projects a way to incentivize liquidity provision for their token's pairs. A total of 21 projects joined the auctions to bid for a PancakeSwap farm pair, with 6 winners in total this month."
7 new team members hired in September
"Check all the open roles here. There are more coming soon, and some more unannounced roles are already in the works."
Pancake Squad NFT collection to drop on October 7th:
"Pancake Squad is a brand new generative collection of 10,000 different NFTs, brought to you by our very own Chef Cecy! No Pancake Squad bunny will be entirely alike, since they're all randomly assembled from hundreds of parts."
4. Synthetix
Here are some of the major milestones from Synthetix in Septemeber:
Added to the protocol on Sep. 13th, this update deprecates old loan contracts, fixes an incorrect debt cache event value and more.
Added on Sep. 16th, the update deprecates a number of synths as communicated from the team previously. More info here.
It now pays even more to be an $SNX staker
"Our friends at Thales are distributing 125,000 THALES tokens on a WEEKLY basis to SNX Stakers moving forward." More info here.
The Governance Participation Program is now live
"All wallets who delegate their $UNI and remain delegated through the end of the Epoch(Oct 13th) will be eligible for SNX rewards!". More info here.
Check out more updates from the Synthetix team in their weekly community reports.
5. Liquity
Here are some of the September updates from Liquity's weekly wrap ups:
6. Maker
With the Maker Foundation to formally dissolve, here are a few notable governance polls held over the past month:
7. Balancer
Here are just a few highlights from Balancer in September:
WallStreetBets Launches Exchange Traded Portfolios (ETPs) on Balancer V2:
"These decentralized portfolios align with both companies' deep-seated belief in the retail investor and aim to scale decentralized finance (DeFi) by hedging against inflation with a community-selected basket of fiat-linked crypto stablecoins, tokenized commodities, and crypto native assets"
Read more about it here.
Balancer Grants are heating up:
"Just one month in, and Balancer Grants already has multiple grantees live. After receiving 25 applications, 7 projects have been approved grants for a total of $232,000 in BAL."
Read more about it here.
Plus, check out the latest on smart contracts & integration, frontend, marketing and more in Balancer's weekly community update.
8. UMA
Here's a quote we received from the UMA development team about their September milestones:
"UMA has been launching KPI options for DAOs at an increasingly fast rate; it seems the crypto space is starting to "get it" with how powerful these can be.
Getting the word out has been the effort of the SuperUMAn community, who are KPI option recipients themselves and who get a payout based on how many integrations UMA gets. It's working.
On the team development side, there is a product launch announcement in the works. The team has been attracting talent at a steady rate and continues to grow. We're all excited for what is coming next!"
9. ShapeShift
On October 13th, the $FOX token airdrop will start to degrade. 6.6 Million token have been airdropped to over 13 DAO community token holders.
"10% of the tokens you're eligible for will be returned to the DAO Don't forget to claim your tokens before it's too late "
ShapeShift adds new fiat off-ramp + expanded on-ramp capabilities through integration with Gem. More info here.
"Just as we integrated with 0x (a DEX aggregator) to enable our users to find the best rates and trading pairs, Gem is an on/off-ramp aggregator, allowing users to find the best rates and expansive options. It's another move to empower users and offer user choice."
ShapeShift Announces Availability of Open-Source Platform Code V2. More info here.
"This is a great step in our ongoing efforts to open source and involve the community in iterating on the first comprehensive, multi-chain, community-built interface."
$FOX token holders can now provide liquidity to SushiSwap on Polygon and earn rewards. More info here.

10. Uniswap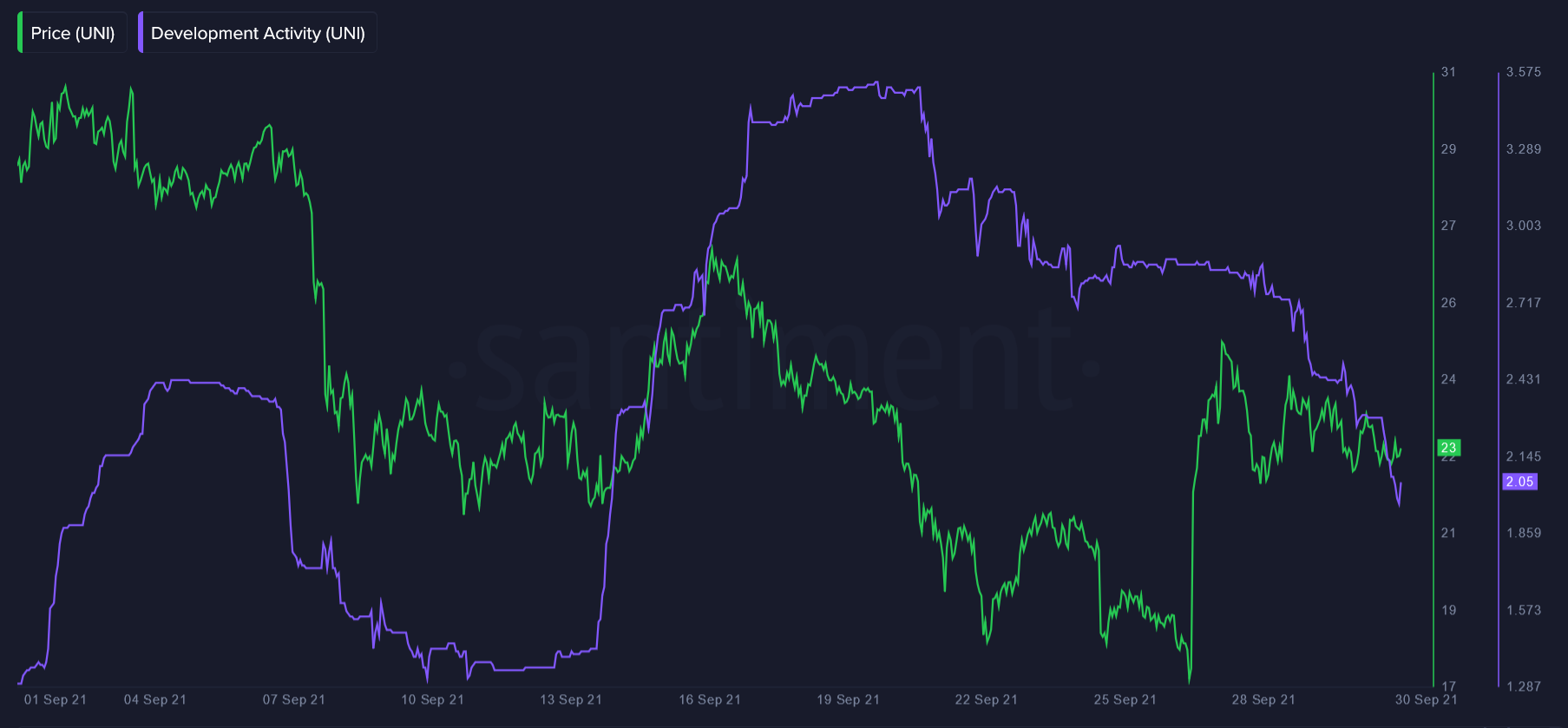 Here's an excerpt from Uniswap's recent product update:
"The Uniswap v3 deployments on Optimistic Ethereum and Arbitrum are ready to graduate from Alpha to Beta.
We're excited to release the network selector dropdown in the Uniswap App! Starting with today's Beta release, users can seamlessly access all supported networks directly in the Uniswap App.
We've also released a fast confirmation UX to showcase the lightning speed of Layer 2 networks!
Lastly, as a precautionary measure, we've implemented downtime detection so the Uniswap App will report liveness of the network.
The early successes of Optimistic Ethereum and Arbitrum have been incredibly promising. We're excited to offer a better experience in the Uniswap App and hope it will invite more users to experiment with L2 networks. "