FUN tumbling as a double looser
Funfair (FUN) confirmed a double bottom being one of top social loosers two days in a raw:
On price chart:
FUN social volume trend is forming a possible top on longer timeframe: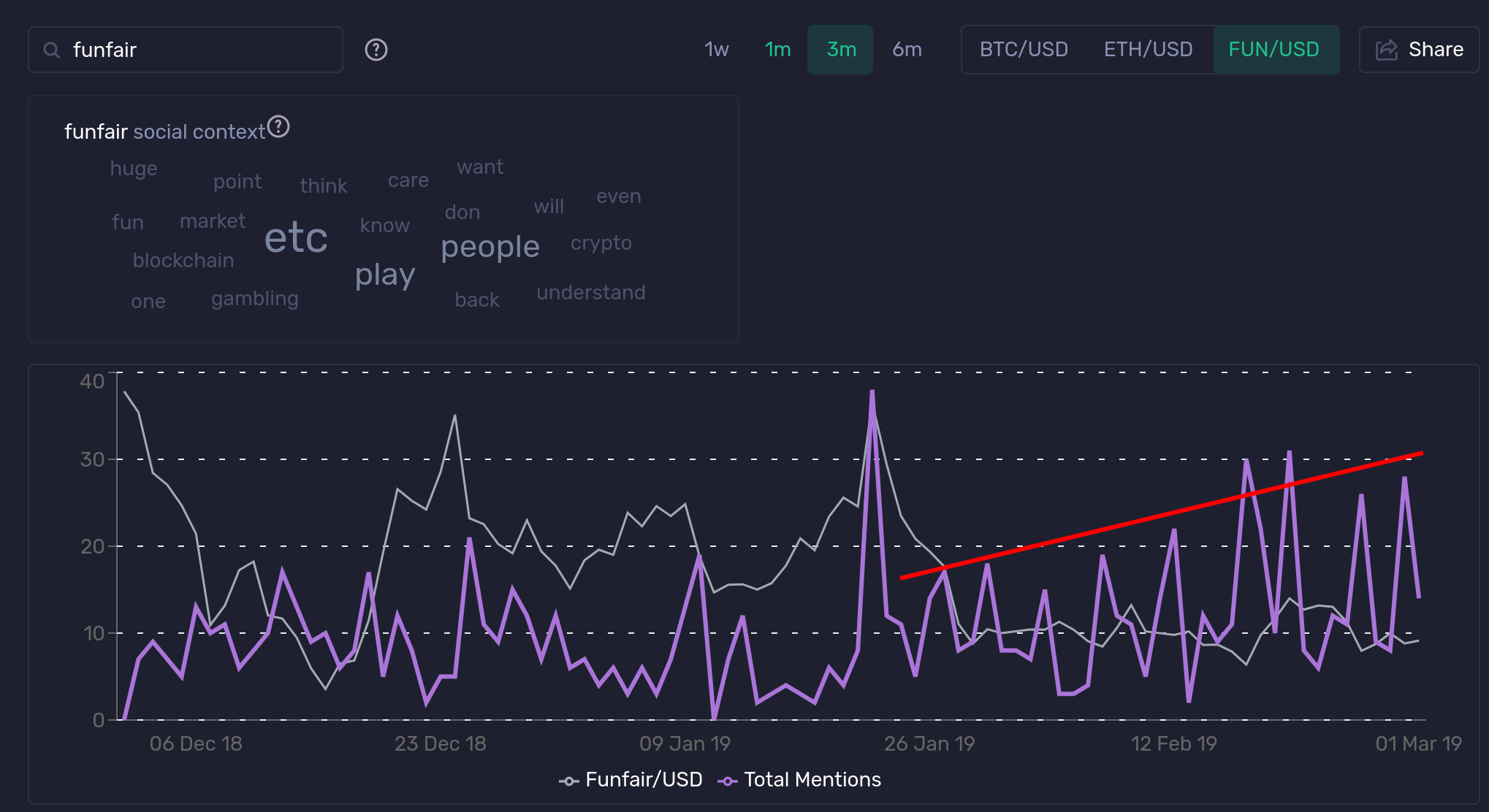 I'd keep an eye on FUN for a few more days. Might be witnessing possible price uptrend soon.
FUN
Thanks for reading!
If you enjoyed this insight please leave a like, join discussion in the comments and share it with your friends!
Assets from this insight
FunFair
FUN