Fantom On an Absolute Scorcher
Fantom, one of the darlings of late 2021, is one of many assets that was hammered into oblivion in 2022. But odd-numbered years seem to be the 40th ranked market cap asset's friend thus far, and its price is up +164% in 2023 alone.
In cases where prices are moving up a bit too rapidly, we'll typically see trading volume begin to cool down or stay flat as prices are rising. But that isn't the case here: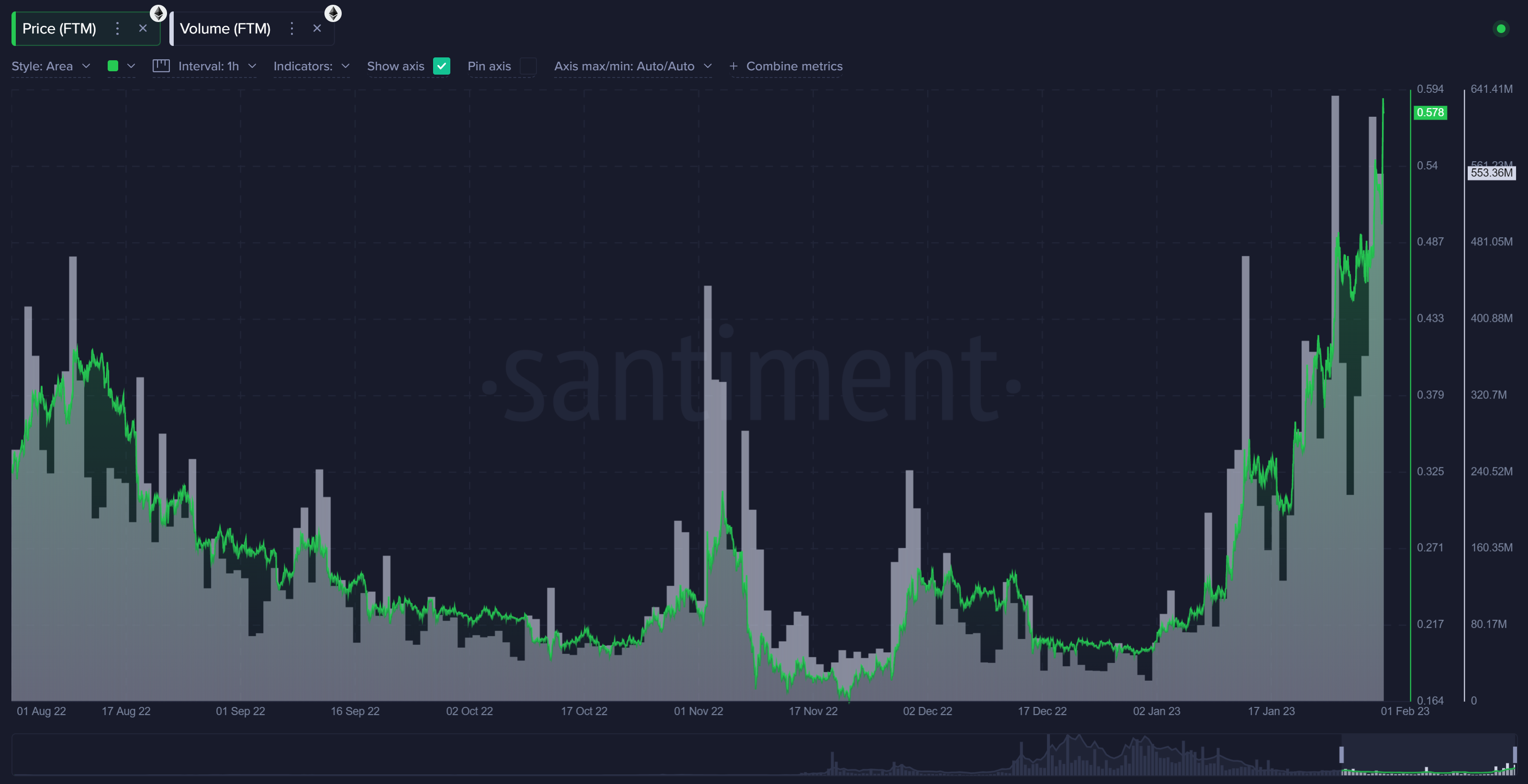 Another great sign that this rally still has some legs is the fact that its mean dollar invested age, which measures the average age of investment for Fantom, dipped considerably lower during the second half of February. This is a great sign that dormant coins have been moving at a healthy pace into this price rise: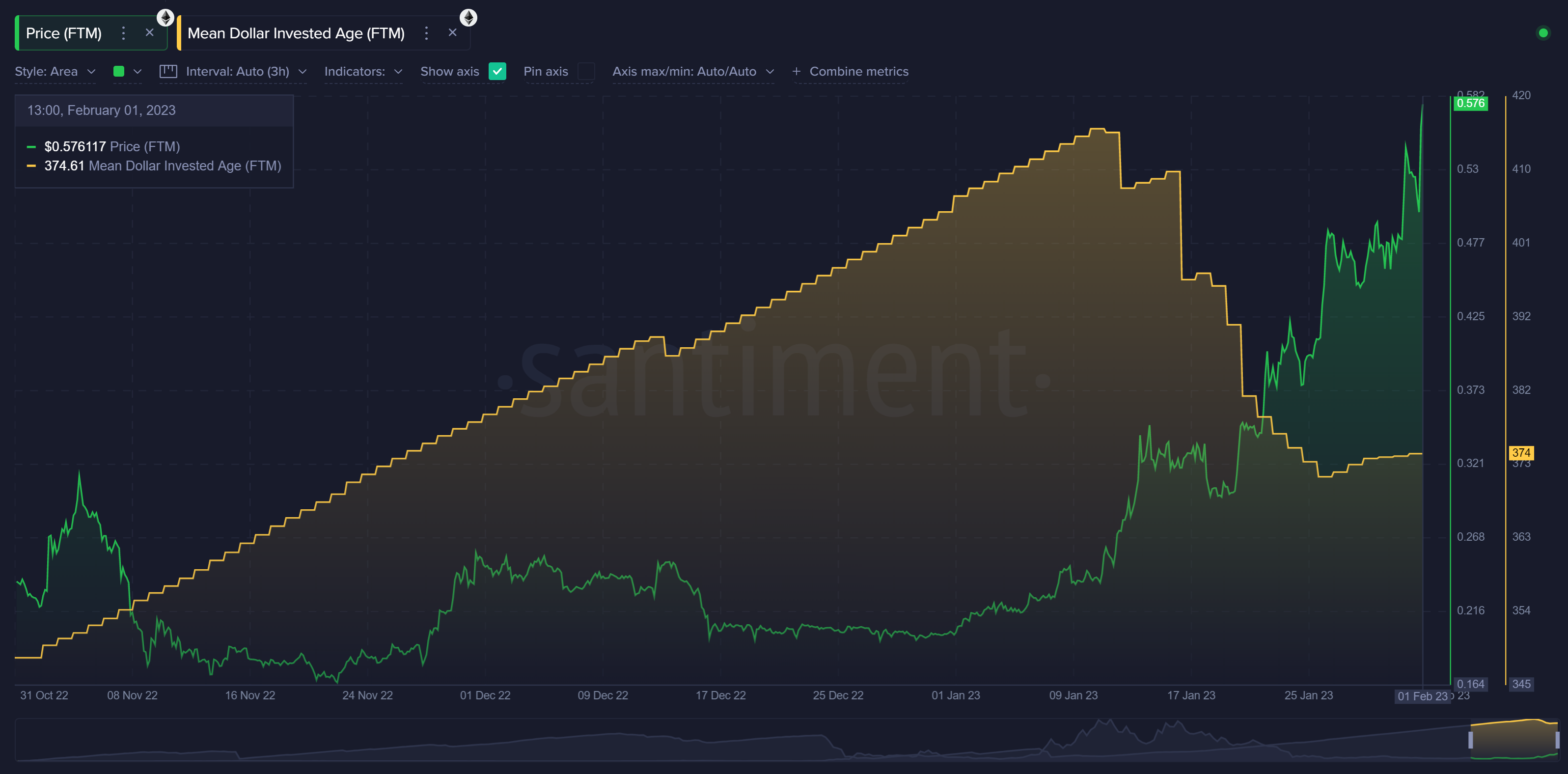 We can also see that whale transactions made their moves to accumulate around January 19th and 20th. This sudden massive boost on the minor FTM price dip was an indicator that the surge in January may just be getting started:
If there are some caution flags surrounding Fantom right now, it really comes down to the fact that average trading returns have been overwhelmingly high. Typically, a 30-day MVRV over +20% is a danger area. And the asset's current 30-day MVRV sits at a whopping +58%.
Overall, the most likely scenario would imply that there is a short or mid term cooldown for Fantom. And many think this may be the case for altcoins in general. But on a long-term perspective, especially due to its huge dormant coin movement the last couple of weeks, we see some upside that this could be a nice year for the coin. Just remember that it still comes down to Bitcoin's own stability to keep the markets propped up!
-----
Disclaimer: The opinions expressed in the post are for general informational purposes only and are not intended to provide specific advice or recommendations for any individual or on any specific security or investment product.
Thanks for reading!
If you enjoyed this insight please leave a like, join discussion in the comments and share it with your friends!
Never miss a post from brianq!
Get 'early bird' alerts for new insights from this author