Bitcoin needs a correction half way to next top
Assets covered: Bitcoin (BTC)
Metrics used: Social Volume, Weighted Social Sentiment, Exchange Inflow, Age Consumed, Network Profit/Loss, Funding Rate, MVRV
Bitcoin's all time high yesterday got everyone excited.
Monthly close is very nice, weekly close is also very nice. Price wise it's a quite bullish structure.
Crazy euphoria? That only come after we break 20K.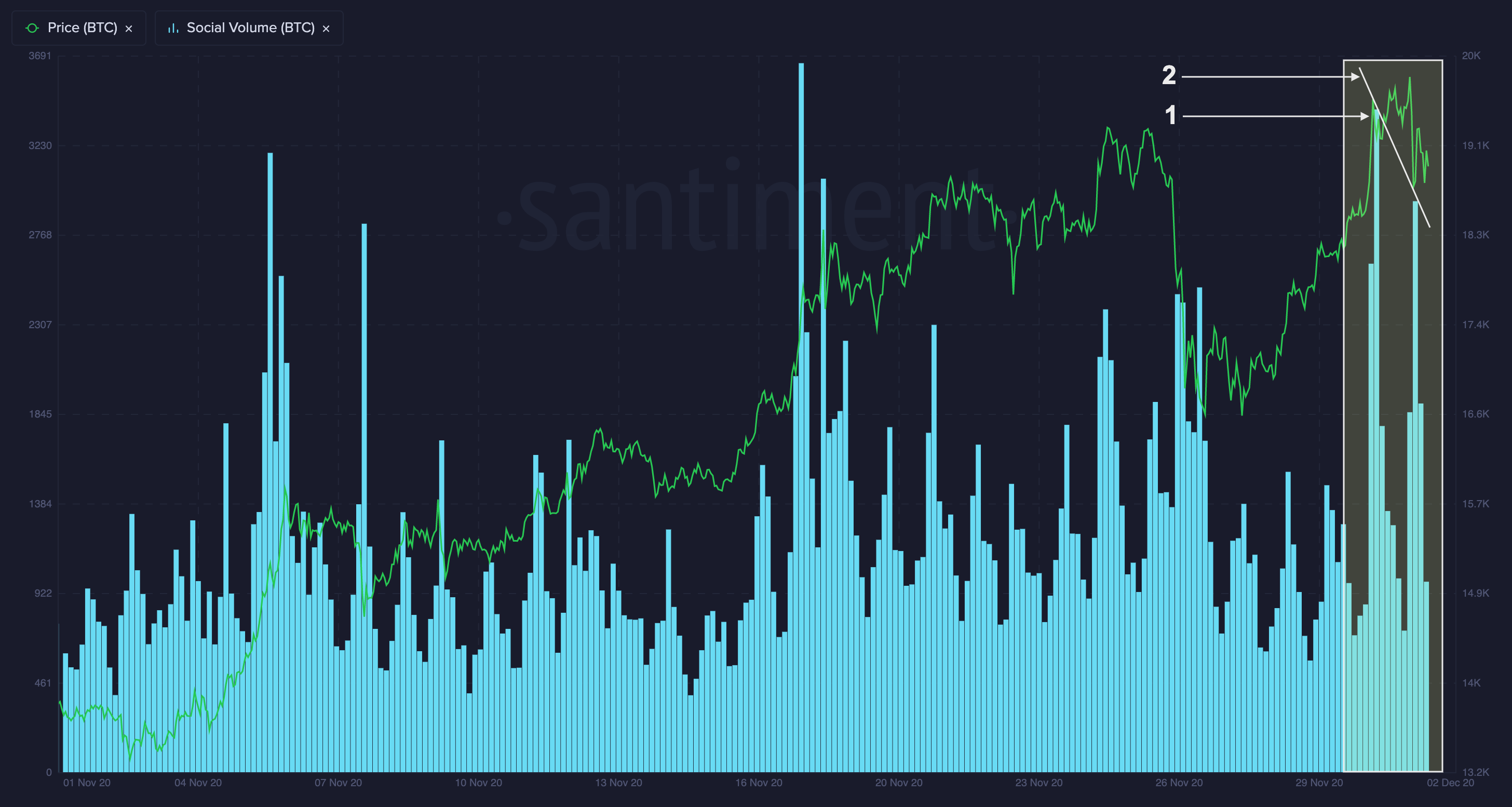 Two observations here:
1 - A spike pointing to a beginning of a consolidation. Good sign of the middle of the move up. We passed the middle (in time).
2 - A divergence between price and SV is concerning.
Ok, so the social volume has peaked, what does it mean? Generally it's not a great sign. But it depends. It just mean that crowd attention was strong at that time. Because we broke previous high. Now we are actually making newer all time
There's more of this Insight
Choose your subscription plan
Sanbase PRO
Unlock all PRO insights
Years of market experience, compressed in each report
Since 2017, Santiment has been an industry leader in on-chain data, social intelligence and behavior-based analysis of the crypto market.
Our tools have a proven track record of timing price tops for cryptocurrencies, helping traders find profitable exit points and mitigate HODLing risk.
Our previous TOP calls: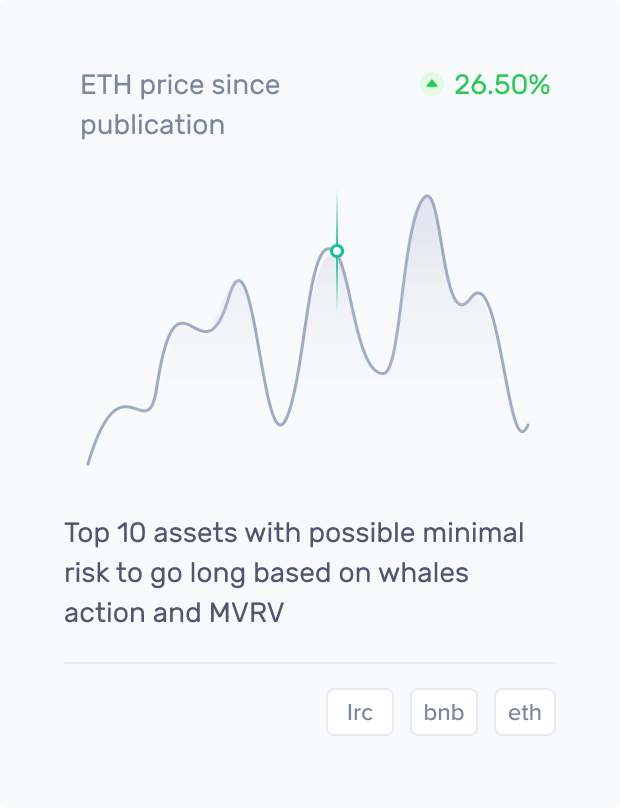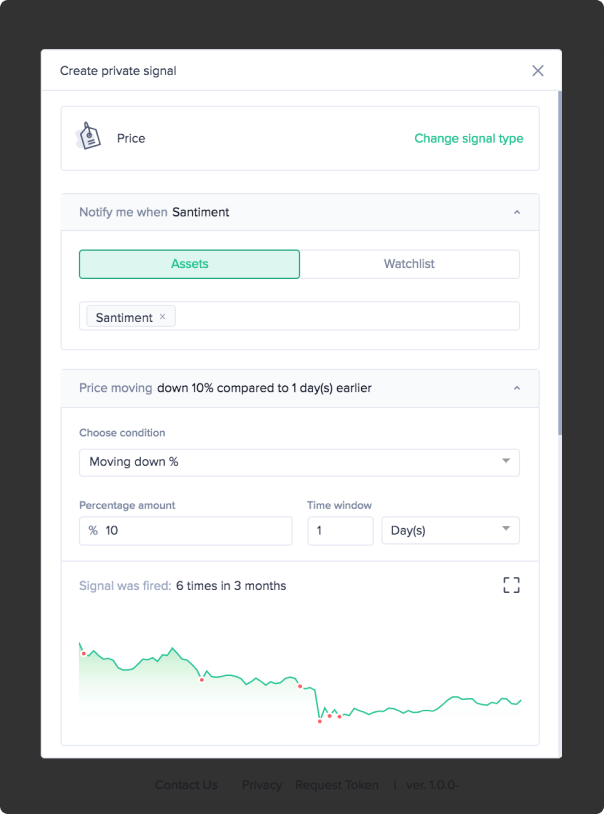 What you get with Sanbase Pro:
Members-only daily market insights and analysis
30+ on-chain, social & project indicators for 900 cryptocurrencies
Custom alerts for the coins' price, on-chain & social trends
Santiment Spreadsheet plugin with 10+ pre-made market templates
Personalized asset watchlists and weekly performance reports
Gain unfair advantage with Sanbase Pro
Subscribe to Sanbase Pro for access to exclusive insights, market-beating metrics, strategies and templates!