Binance delists 30 trading pairs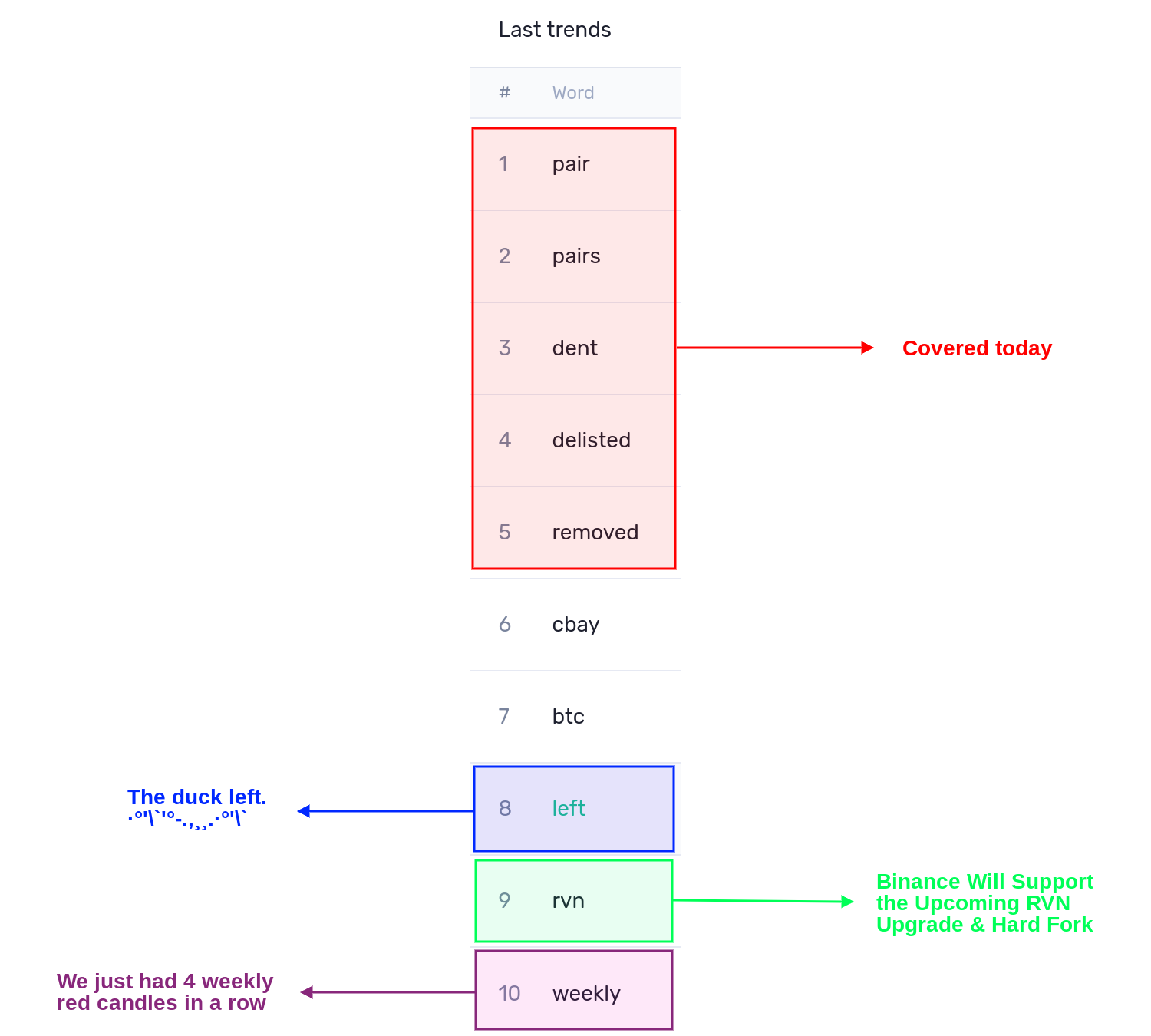 Consolidating liquidity, not delisting.
Binance went on a delisting spree, removing 30 trading pairs in total lately:

ANKR/PAX,
ANKR/TUSD,
ANKR/USDC,

BCPT/PAX,
BCPT/TUSD,
BCPT/USDC,

BTT/BTC,

DENT/BTC,

DOGE/PAX,
DOGE/USDC,

ERD/PAX,
ERD/USDC,

FTM/PAX,
FTM/TUSD,

FUEL/ETH,

GTO/PAX,
GTO/TUSD,
GTO/USDC,

LUN/ETH,

NCASH/BNB,

NPXS/BTC,

ONE/PAX,
ONE/TUSD,

PHB/PAX,
PHB/USDC,

TFUEL/PAX,
TFUEL/TUSD,
TFUEL/USDC,

WAVES/PAX,

WIN/BTC
These are mostly trading pairs with stablecoins.
Notice the BTT/BTC pair? Binance putting Tron's Justin Sun, who is known for his marketing skills to shame.
The exchange cited that the reason behind the removal of the trading pairs was to enhance liquidity and user trading experience for other available trading pairs.
I've created a watchlist with the above set of coins - https://app.santiment.net/assets/list?name=Binance%20delisting%[email protected]#shared
Observations.
1. It's total trading volume increased significantly, near +20%:

Can't say the same about the marketcap.
2. Maximal volume increase happened on DENT, Pundi X and Waves.
3. Highest CMC rank of mentioned coins - DOGE, #28
4. NPXS showed significant network growth 2 days prior to delisting:
5. Many show spikes in both transaction volume and token velocity: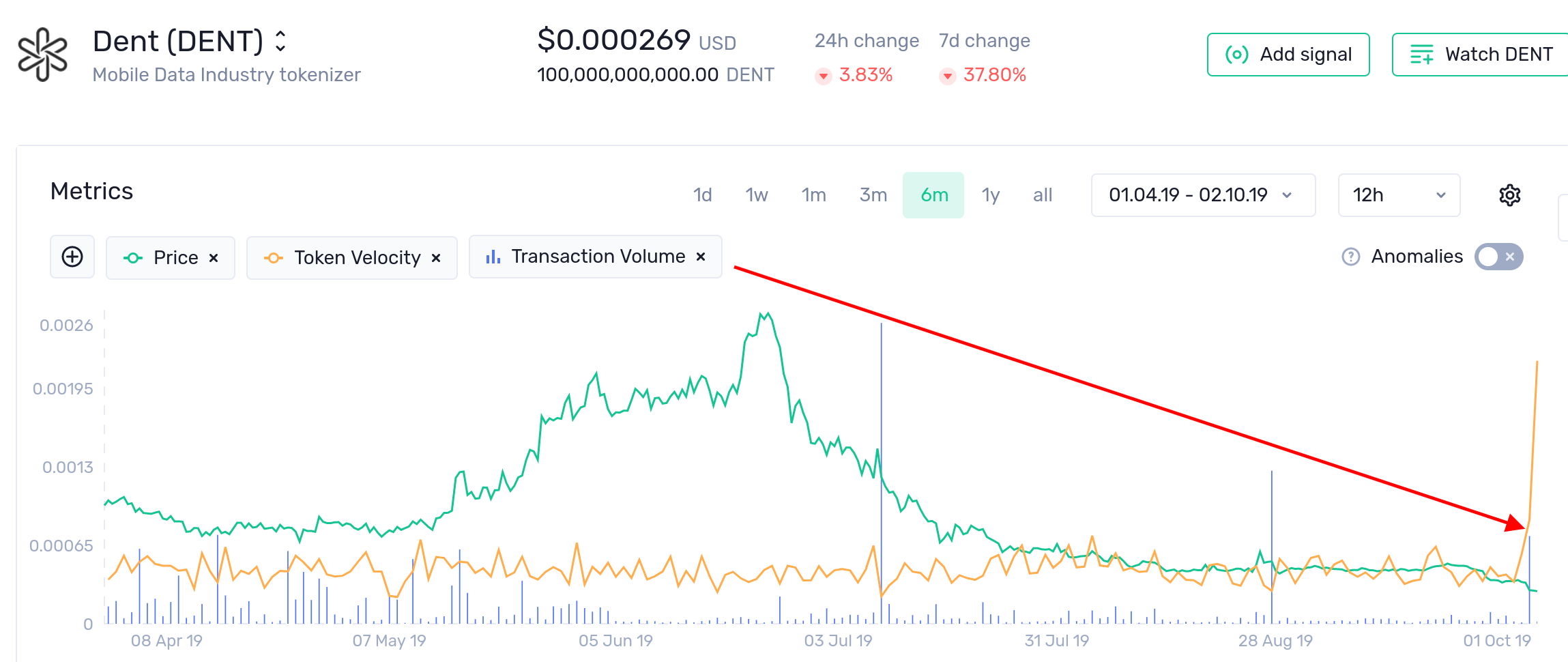 Looking from a bird's eye view there has been much more trendy "delistings" last year: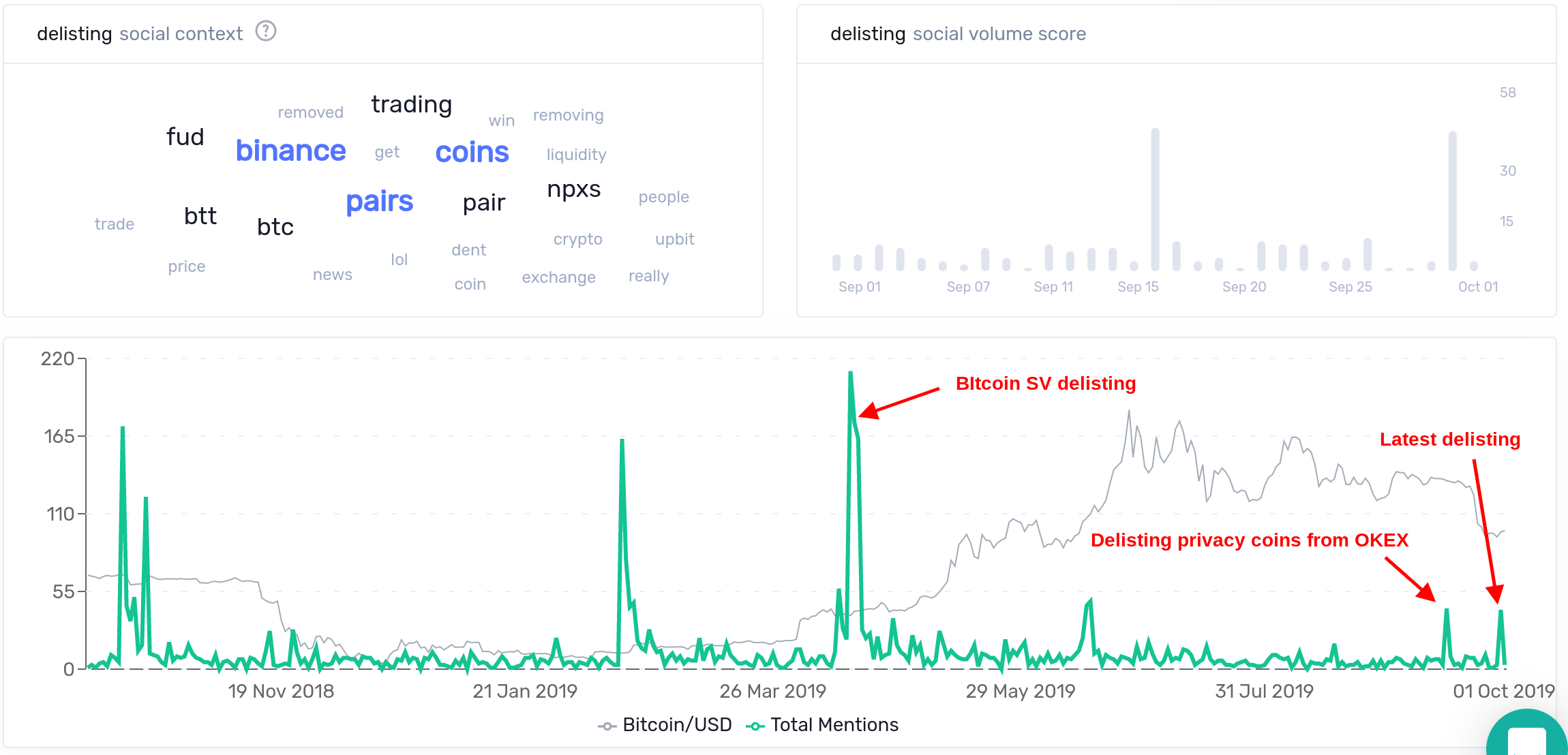 As a final shout out:
Binance whats going on with the IEO's launched on binance, slowly they are moving to graveyard. Any hope we can see raise or you want me to be ready with flowers to RIP on this coins