Big Decisions Coming for Fed, Crypto Traders are Holding on Tight: Santiment Bi-Weekly Report
March has been a somewhat frustrating month for traders. Every time a Bitcoin rally gets going and altcoins gain steam shortly after, a major down day from the S&P 500 occurs. And when a rally finally comes in tandem with a short US & global stock market bounce, some bad news comes from the Russia-Ukraine conflict or from the Fed.
Going back to the last 30 days of trade returns, it's a pretty slim percentage of crypto assets that have seen their market caps grow. Bitcoin is now over the 4-month mark since it made its all-time high back on November 10th. And at the time of this writing, the price has retraced -43.4% since that time. Ethereum has retraced just a little bit further, down -47.4% since its own all-time high the same day.
Chainbing (+216%), Waves (+177%), Thorchain
There's more of this Insight
Choose your subscription plan
Sanbase PRO
Unlock all PRO insights
Years of market experience, compressed in each report
Since 2017, Santiment has been an industry leader in on-chain data, social intelligence and behavior-based analysis of the crypto market.
Our tools have a proven track record of timing price tops for cryptocurrencies, helping traders find profitable exit points and mitigate HODLing risk.
Our previous TOP calls: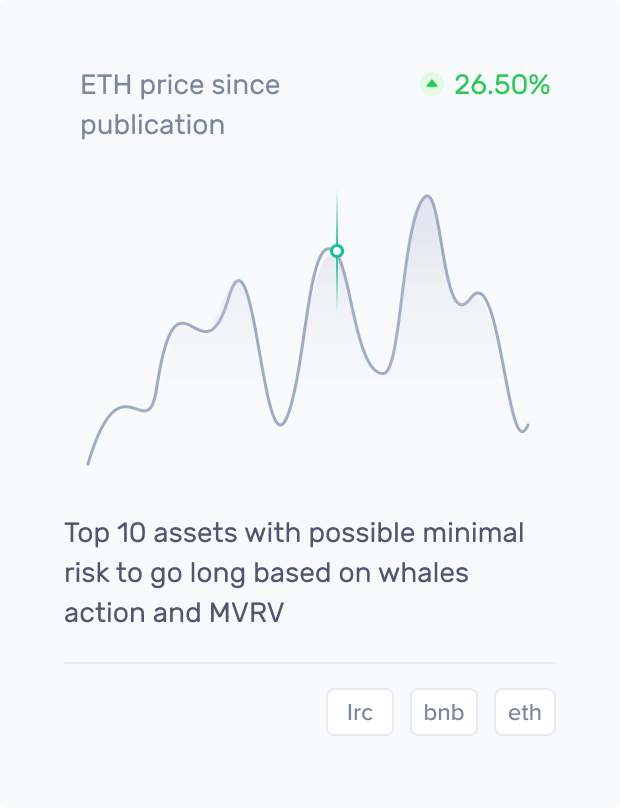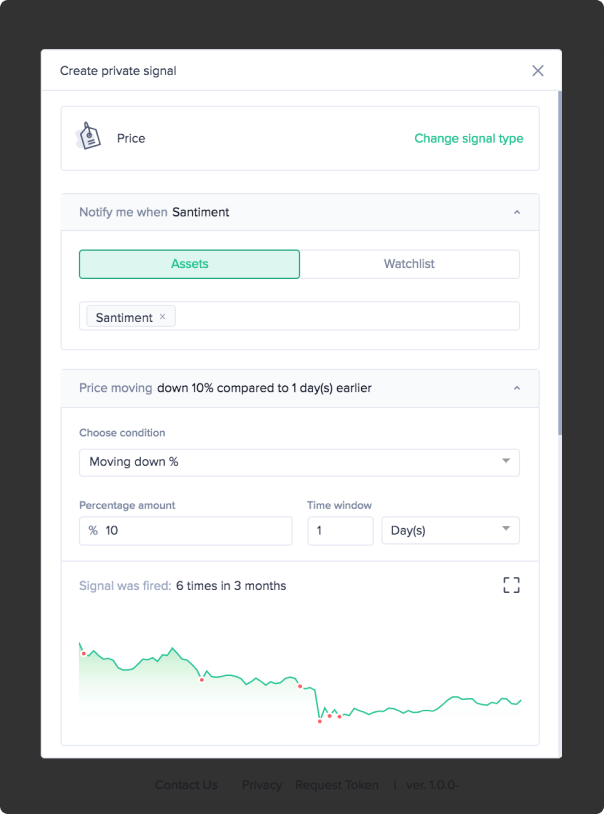 What you get with Sanbase Pro:
Members-only daily market insights and analysis
30+ on-chain, social & project indicators for 900 cryptocurrencies
Custom alerts for the coins' price, on-chain & social trends
Santiment Spreadsheet plugin with 10+ pre-made market templates
Personalized asset watchlists and weekly performance reports
Gain unfair advantage with Sanbase Pro
Subscribe to Sanbase Pro for access to exclusive insights, market-beating metrics, strategies and templates!