August Mid-Month Report: Memes Excite Crowd, Top Caps Get Disavowed
There has certainly been some interesting price action recently, as there have been several outlier projects decoupling from the markets temporarily, and then falling back into place. Overall, though, August has been a mild struggle for the overall crypto marketcap.
At the time of this writing, Bitcoin is back down to $29.6K after several brief visits above $30K here in August. We can see on the 30-day scale that most projects are in decline, with Shiba Inu, Hedera, Maker, Xin Fin, and Kaspa standing out as the big exceptions among top 100 market cap projects.
Trading volume has been in a notable decline pattern as more and more trader fatigue appears to be taking over. This is, of course, related to the largest assets in crypto...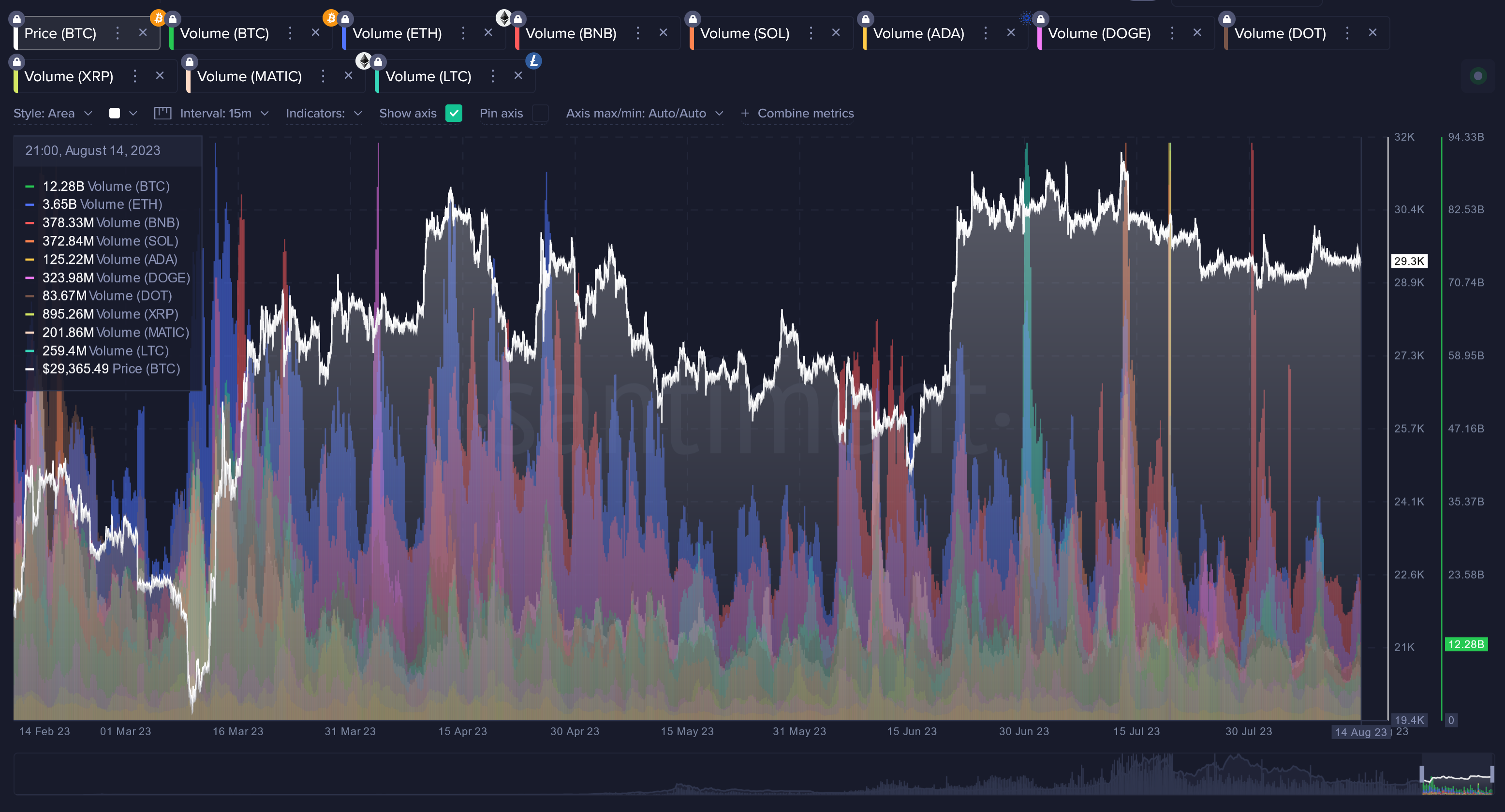 But as of just the past few days, much of the attention has been
There's more of this Insight
Choose your subscription plan
Sanbase PRO
Unlock all PRO insights
Years of market experience, compressed in each report
Since 2017, Santiment has been an industry leader in on-chain data, social intelligence and behavior-based analysis of the crypto market.
Our tools have a proven track record of timing price tops for cryptocurrencies, helping traders find profitable exit points and mitigate HODLing risk.
Our previous TOP calls: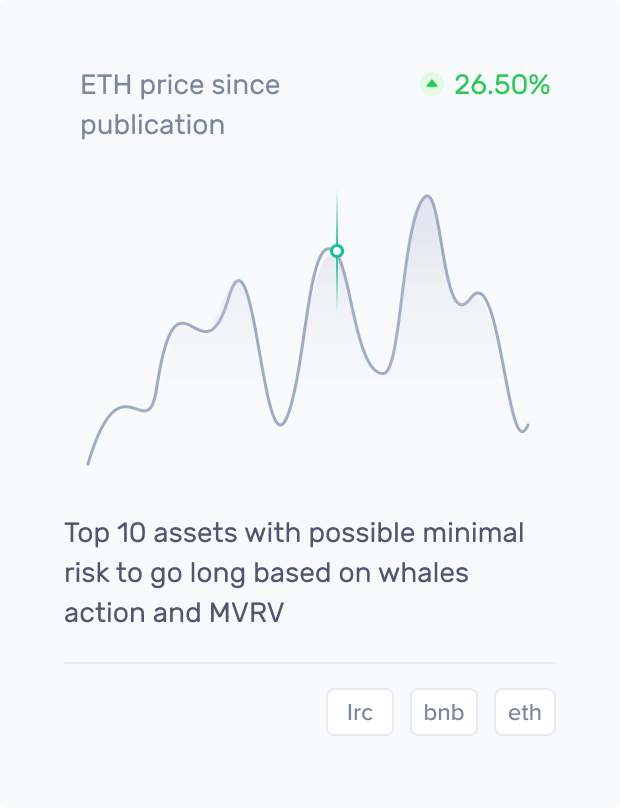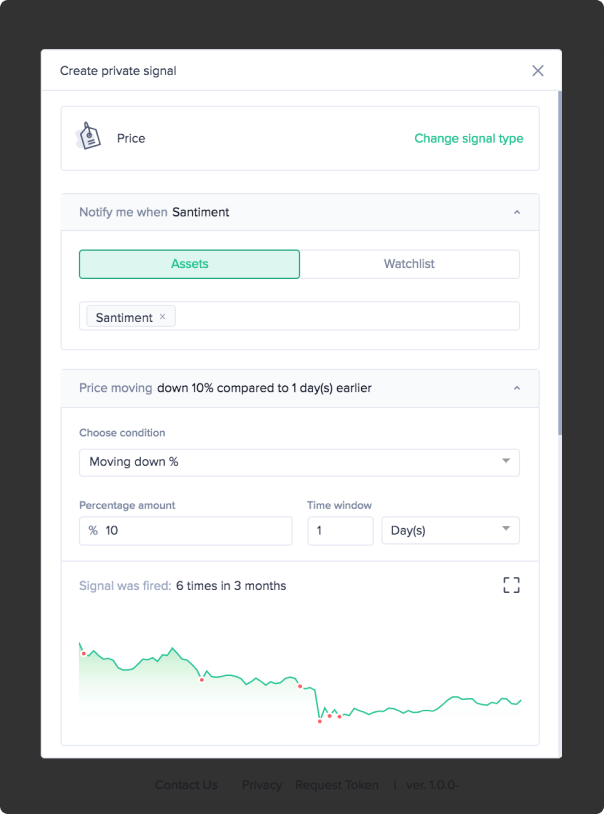 What you get with Sanbase Pro:
Members-only daily market insights and analysis
30+ on-chain, social & project indicators for 900 cryptocurrencies
Custom alerts for the coins' price, on-chain & social trends
Santiment Spreadsheet plugin with 10+ pre-made market templates
Personalized asset watchlists and weekly performance reports
Gain unfair advantage with Sanbase Pro
Subscribe to Sanbase Pro for access to exclusive insights, market-beating metrics, strategies and templates!