ANT, what's next?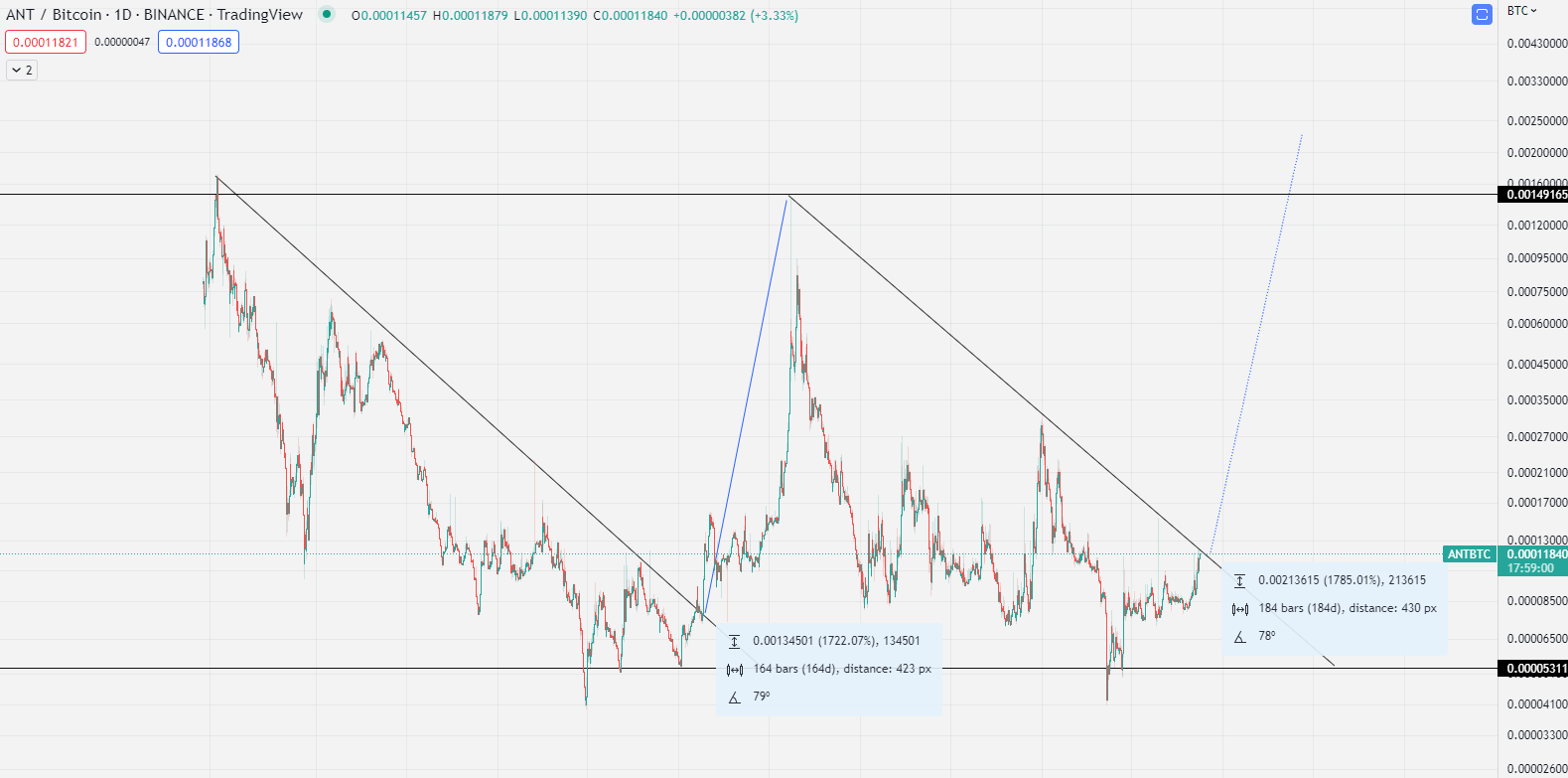 What is cooking with Aragon?
ANT/BTC chart is on a bullish move.
ANT/USD is creating a bottoming formation. We just need to wait and see FOR a breakout.

There are only 37 addresses holding between 100k-1M ANT (some are millionaire addresses) but they have been accumulating especially in the last few days. Are those exchanges?

We can see a drop on supply in exchanges. So the 37 addresses contain real whales (not exchanges). This looks very interesting to follow !
I am bullish on ANT based on my analysis above.
Thanks for reading!

Thanks for reading!
If you enjoyed this insight please leave a like, join discussion in the comments and share it with your friends!
Never miss a post from sanr_king!
Get 'early bird' alerts for new insights from this author