Insights
Pulse Insights
Jan 20
Axie Infinity: The highs and lows that you need to be aware of
In 2022, the play-to-earn gaming ecosystem experienced a significant decrease in user engagement due to the overall decline in the cryptocurrency market.
However, the current year has seen a resurgence of interest in the gaming aspect of the crypto industry. According to DappRadar, the leading P2E gaming platform, Axie Infinity, has observed a 59% increase in unique active wallets since 1 January.
Additionally, sales volume on the platform has risen by 214%, and the daily transactions count has increased by more than 100% during the year so far.
Due to heightened activity on the platform, new demand for its native tokens, Smooth Love Potion [SLP] and Axie Infinity Shards [AXS], and the number of daily active wallets trading these tokens rallied significantly to reach a peak by 14 January.
Since touching this peak, the prices of SLP and AXS have declined by 11% and 12%, respectively.
Nov 15
Some capitulation in AXS
Our screener has highlighted an exchange inflow outlier in AXS...
... along with a significant loss on NRPL:
This appeared to be a trace of a single very wealthy wallet moving funds to Binance.
This wallet AXS holdings chart:
The wallet dumped 3.6 million AXS to Binance shortly after some weird pump happened: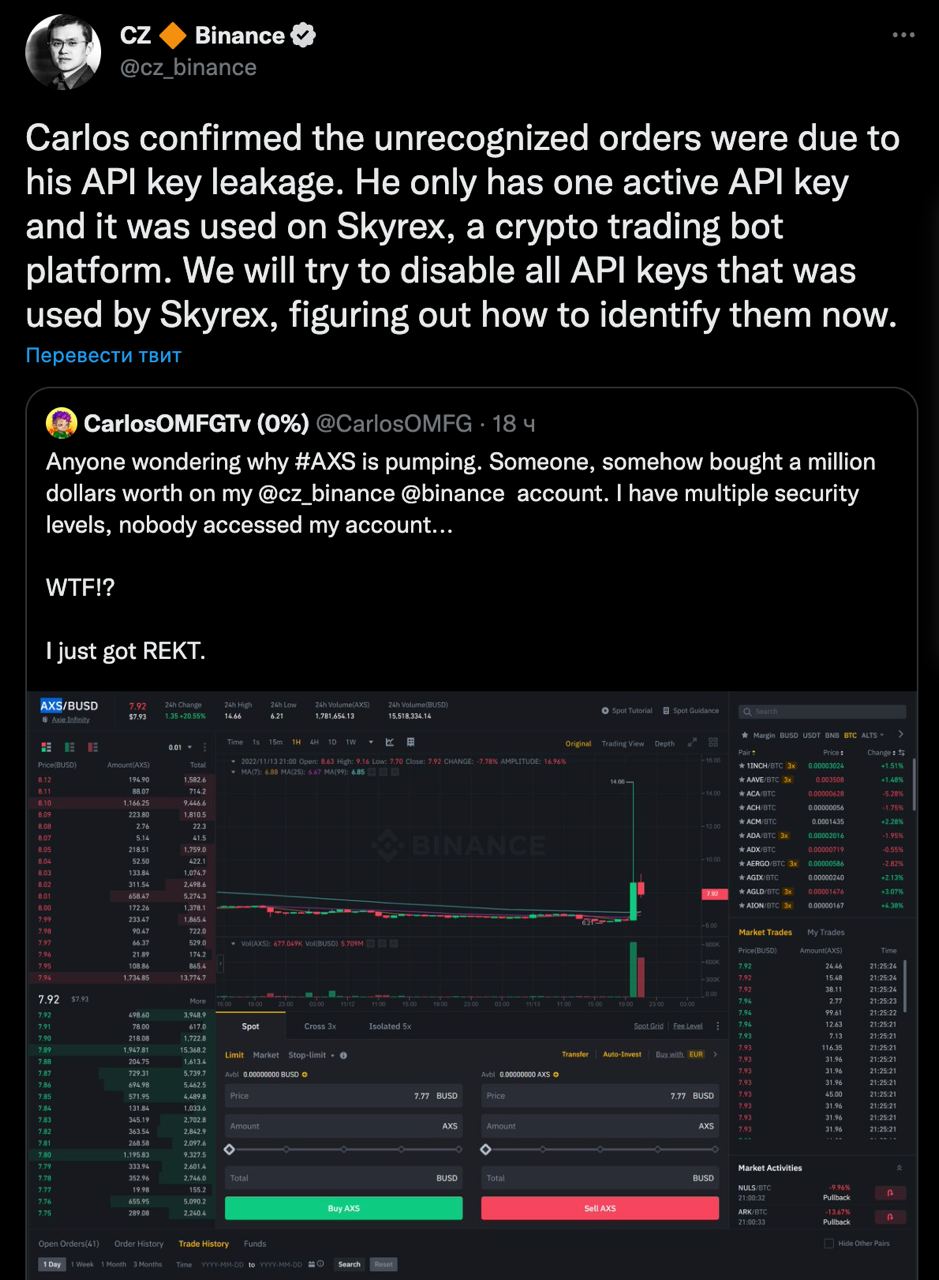 Why? Capitulation? Weak hands? We don't know. Just a serious move.
Take care.
Aug 13