Was the latest EVX pump triggered by somebody 'in the know'?
The last 24 hours have been a rollercoaster ride for EVX, Everex's native coin. The asset leapt 31.6% in just about 6 hours to hit a 3-week high $0.824 - its first noteworthy move upwards since April 1st:
In a day where most of the big market players continued to trend sideways, day traders welcomed the EVX rally with open arms:
"evx back in"
"EVX target...18k this time ✌️"
"Lol people panic sold evx now they are buying back in. Sit tight means dont panic😂"
"Bqx and evx yet to 100% imo"
So what's behind the Everex rally, you might ask? Well, at first glance, the reason may seem pretty straightforward, as the project just announced the listing of EVX on P2PB2B earlier today:
That is, until you compare the timestamps and realize that the pump began hours before the official listing announcement. As expected, this prompted a number of questions about possible 'insider trading', and if the rally was triggered by someone 'in the know' looking to capitalize on the listing news:
Looking at our on-chain data for EVX, there does appear to be a spike in Token Age Consumed (and transaction volume) right around the start of the rally, indicating some previously idle coins moving ahead of - or directly with - the news.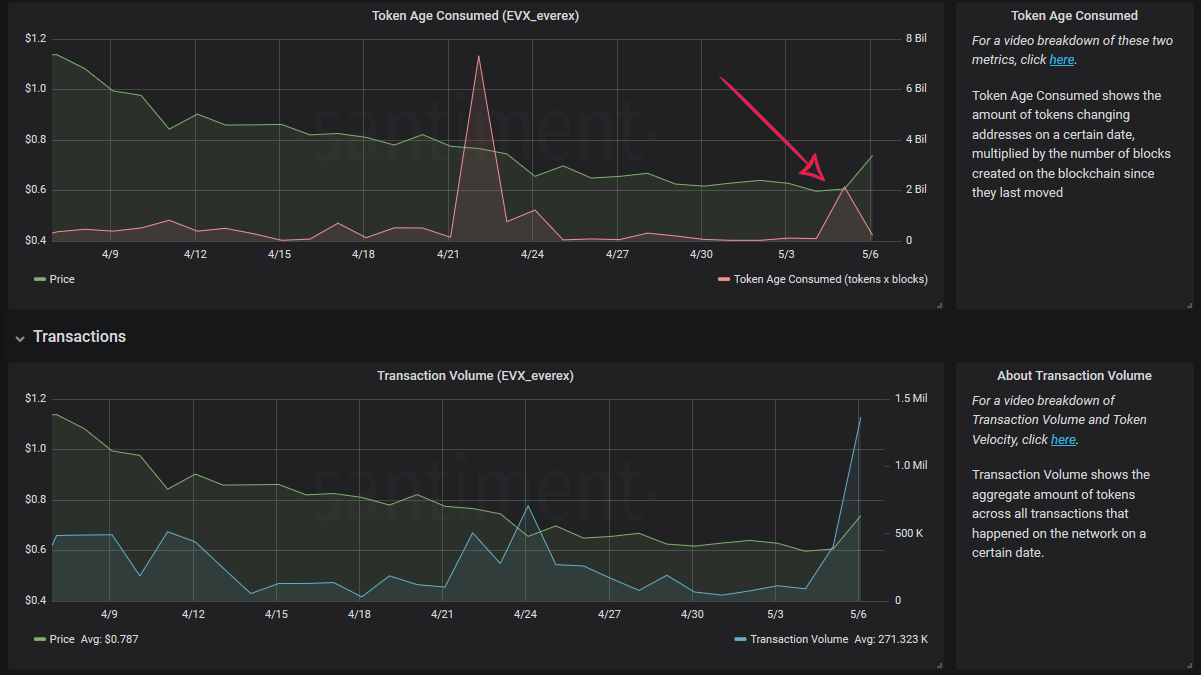 At the same time, our deposit metrics show no discernible spikes around the time of the rally, and in fact show a shrinkage in the amount of daily deposits over the last week or so. This tells us that the above spike in Token Age Consumed is in fact likely a single player entering a position, rather than a distributed effort.
While obviously not definite proof, this does seem to hint support for the 'somebody in the know' theory popular among some community members. Either way, since hitting the local top around 11AM CET today, EVX has experienced some choppy up-down action, but is still currently up 22.6% for the day.
Thanks for reading!
If you enjoyed this insight please leave a like, join discussion in the comments and share it with your friends!
Never miss a post from Ibis!
Get 'early bird' alerts for new insights from this author