DOCK spikes over 80% following web3 grant and USDT pair on Binance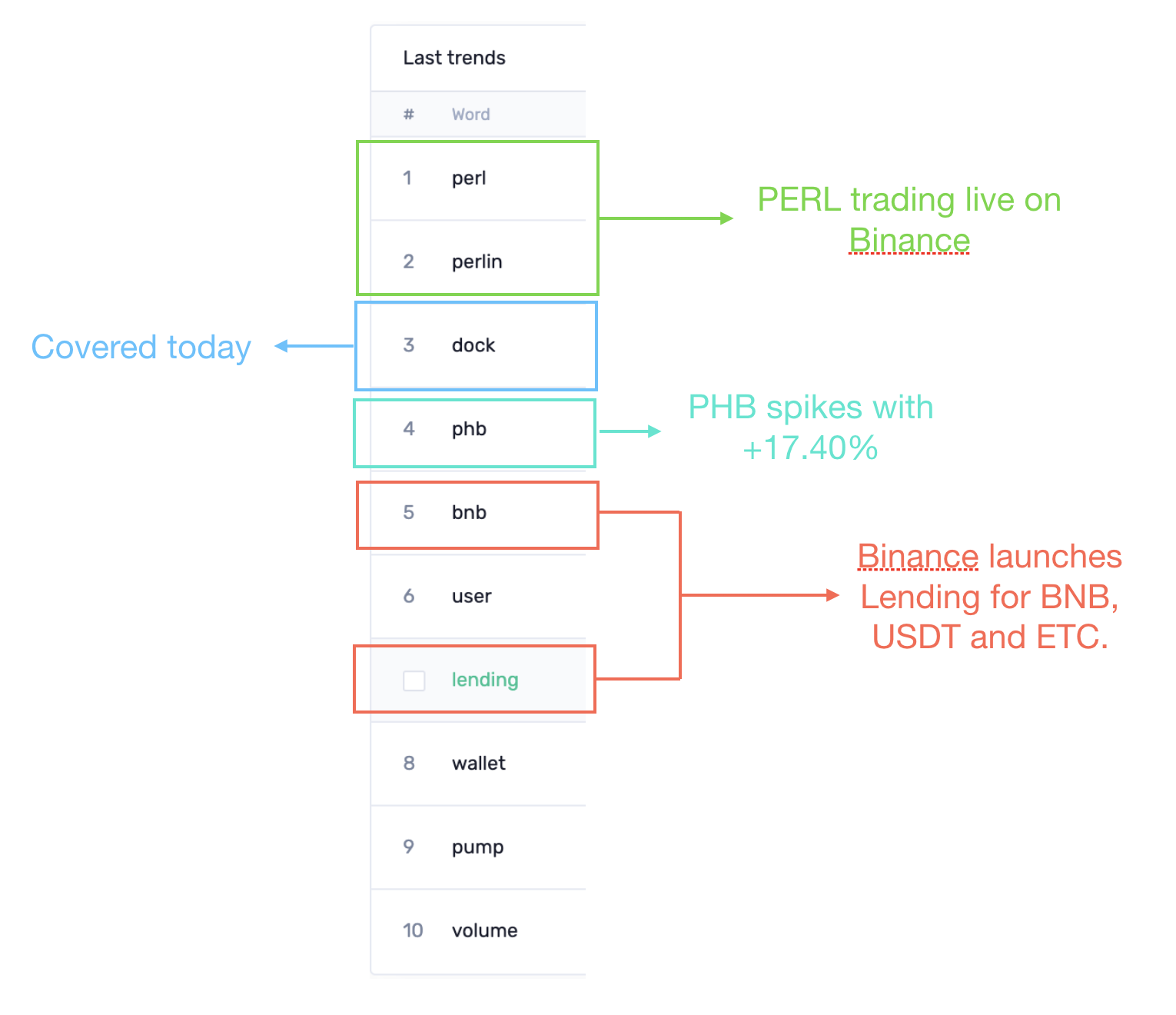 DOCK's price action
24hrs: ↑ 85.05%
7D: ↑ 87.39%
So DOCK saw a nice run up following news of a grant from Web3 Foundation and later in the day with the announcement of USDT trading pairs on Binance. Interestingly, the news of the grant was published on 23rd August on DOCK's blog but DOCK's twitter tweeted it only on 26th August.
Speculators' participation
Daily active addresses (DAA) saw its highest spike in 3 months following the sharp price run. This usually indicates the level of crowd participation and quite possibly a local top if no further DAA spikes follow through as speculators move on to the next pump candidate.
Large holders were ready
Token age consumed spikes coinciding with Exchange flow balance spikes suggests that large amount of dormant tokens made a move pre-pump (possibly to prepare) and also during the pump to offload at the exchanges.
Crowd's reaction
Wow dock again uppppppp
Hi guys dock best for buying now
Missed the $DOCK pump? Buy $PHB
What's up with DOCK? It seems to be holding it's rise quite well
A mix of people wondering why DOCK was pumping and people just shilling to others to buy into DOCK
Large price spikes like DOCK rarely sustains the momentum especially given the current state of the altcoin market. A retrace is expected as early speculators take profits, leaving those late (majority of the crowd) to the party hanging on.
That being said, unusual on-chain behavior earlier in the week while price was relatively flat did suggest a move was coming.
Assets from this insight
Dock
DOCK