BCPT sees over 130% gains in a week - Was it an exit pump?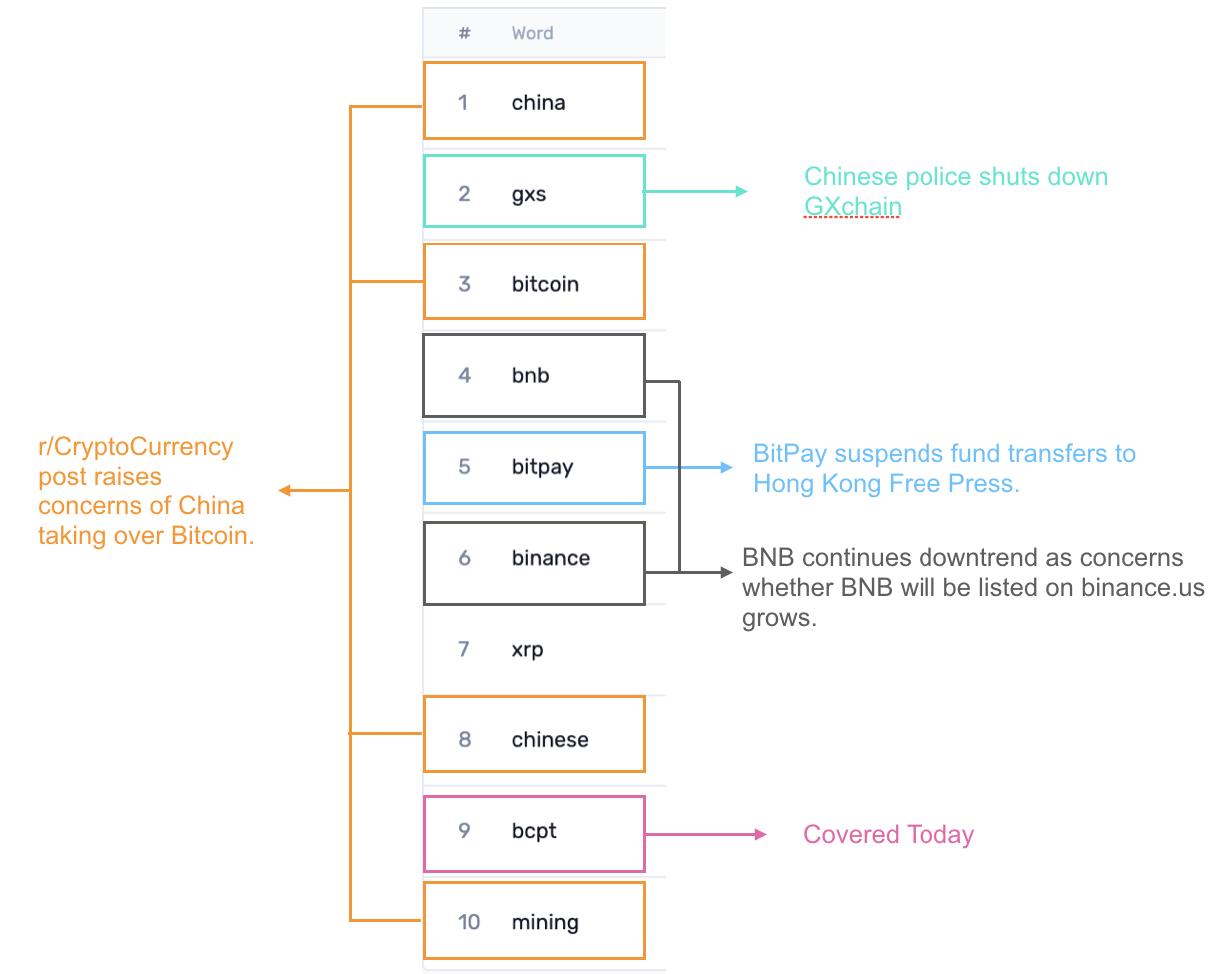 This week saw BCPT going from $0.027767 USD to $0.052268 USD, a good 130% gain just before Binance cut off U.S traders from the exchange. Following the exodus, BCPT price dropped by -30%.
Interestingly, this was also the time BCPT saw its biggest trading volume for the past 1 year.
The timing of everything does make one wonder whether this was an exit pump. To be fair, the Blockmason team did release an update on the 12th that mentioned they have a partnership in the works (but couldn't reveal details at all, why even share it then?), perhaps this might have started the "Buy the rumour, sell the news".
Daily Active Addresses & Network Growth
Daily Active Addresses reveals that there were only 9 unique addresses participating in transfers on the 12th. This pales in comparison to the DAA spike in April which saw 810 unique addresses.
It's not any better with the Network growth, only 3 brand new addresses interacted with BCPT. Usually, during a rally, DAA and Network growth tend to increase or spike as new participants enter the market chasing whatever pump there is. But in this case, no one was really interested (on-chain wise at least).
Crowd's reaction
Buy #Bcpt shot term 8% profit target
Bcpt safe trade dont worry
Yesterday fuel and today bcpt wow people call shit coin but shitcoin will doing 2-3x lol😁
Bcpt next pump coming
bcpt will replace banks
I made 2x from Bcpt yesterday
bcpt goo to the moon
Crowd was mainly just shilling BCPT but amount of BCPT mentions pale in comparison to what we saw in April and May.
The fate of non U.S compliant altcoins
Now that U.S traders are unable to trade on Binance.com , every non U.S compliant coins (like BCPT) will have to hope that Binance.us includes them for assessment in the months ahead.
While the short term is a big uncertainty for most, on the flipside, any surprise announcement/listing on Binance.us may see an altcoin benefit from the classic "listing pump" effect.
Assets from this insight
BlockMason Credit Protocol
BCPT